The Jewish Primary School
Introduction
In this building was the based The Jewish Primary School in the years 1920-1942. Most of the children, teachers, and museum personnel perished during the war.
Images
Monument on outside of building commemorating the Jewish students and faculty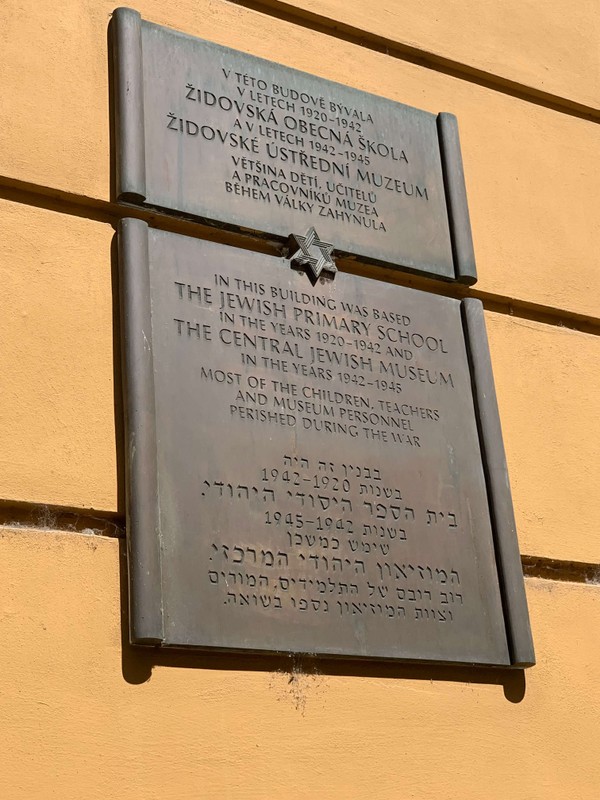 Artwork on wall on the interior of the building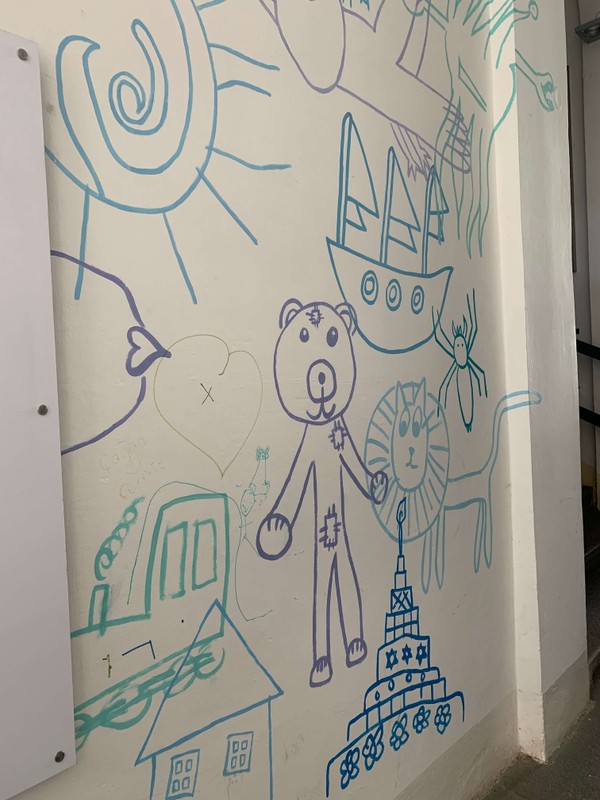 Photograph of the class in 1942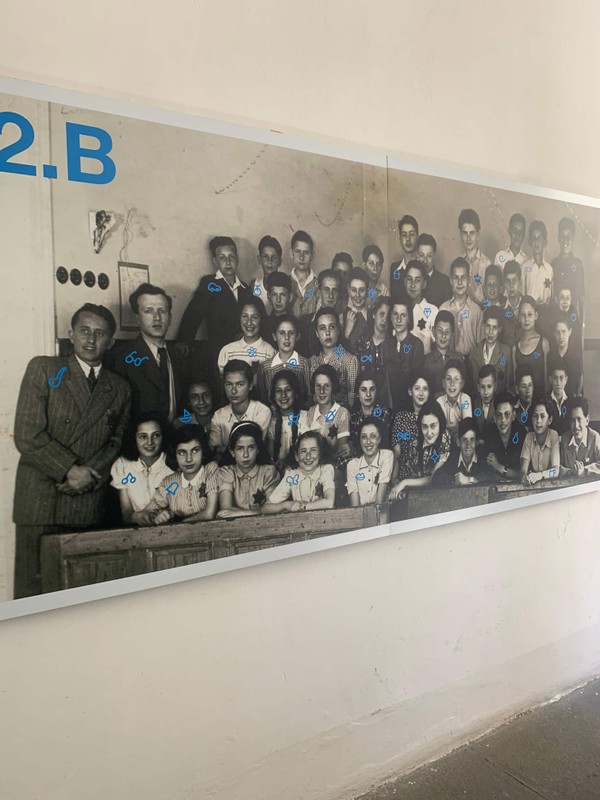 Stories of three students from 1942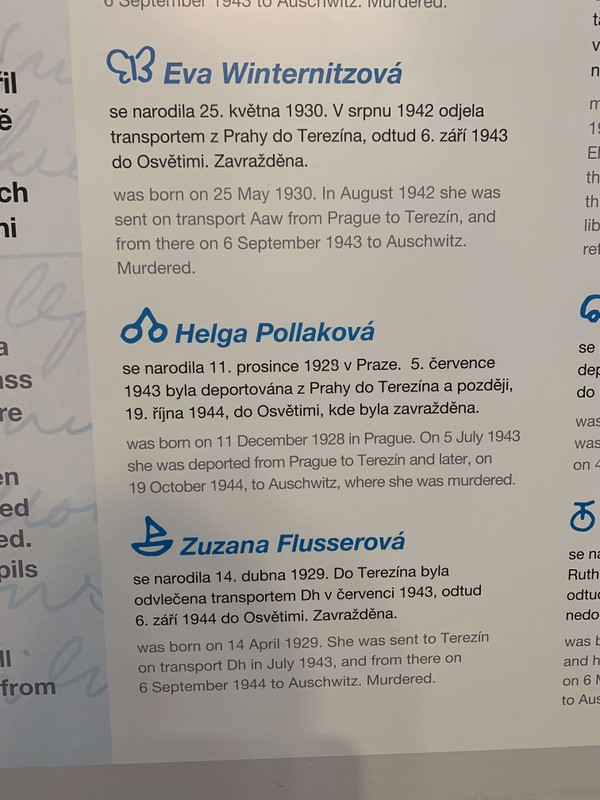 Backstory and Context
Inside of the building now, you can see a picture of the class in 1942, just before the school was closed due to Nazi Oppression. It is a good depiction of the lives of young Jewish children before horrow began. Each name of the 37 students and 2 teachers are listed, along with their story. Of the 39 total, only 10 lived to see the end of the Second World War, while 26 are known to have been murdered. The names and story of each of the 37 students and 2 teachers is also posted on the wall. The information given inside is valid as of November 2014.
Additional Information