Gov. Lloyd Crow Stark House and Carriage House
Introduction
This beautiful two-story, Stick/Eastlake style home was the residence of Governor Lloyd Crow Stark, who served one term from 1937-1941; he and his family lived in the house from 1915-1941. He was a member of the famous Stark family, who operated the Stark Brother's Nursery Company. His uncle, Champ Clark, was the U.S. Speaker of the House of Representatives from 1911-1919. The home, and the adjacent carriage house, were built in 1891 by cabinetmaker Albert Kuna, Sr. The house, which is also called the Stark Mansion, features three-story bays, gable roofs, and numerous decorative details. It was added to the National Register of Historic Places in 1987, and appears to be a private residence today.
Images
The Gov. Lloyd Crow Stark House was built in 1891 and is named after the state's 39th governor, who lived here from 1915-1941.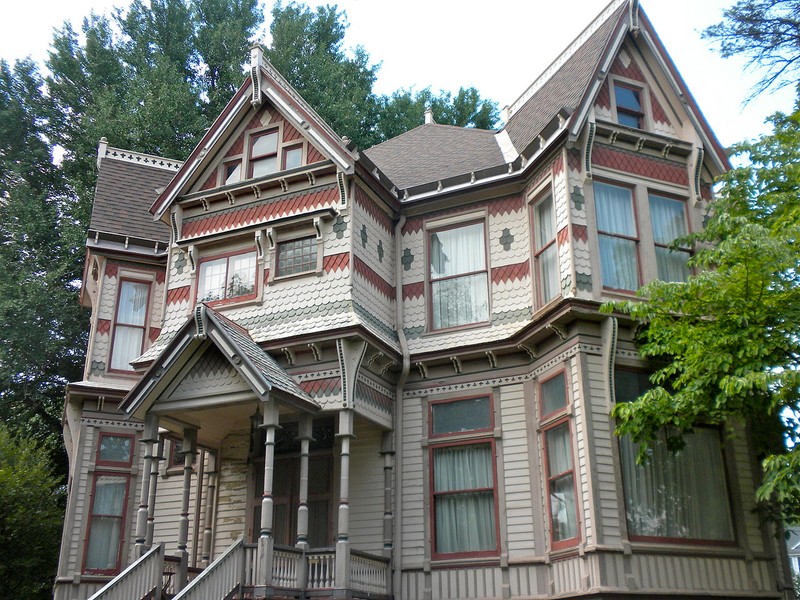 Lloyd Crow Stark was Missouri's 39th governor.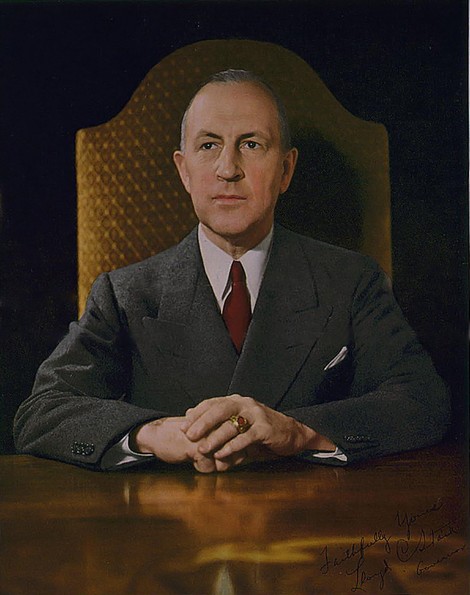 Thomas Pendergast (1872-1945) was the boss of the Kansas City political "machine" for several years before being found of tax evasion and sent to prison.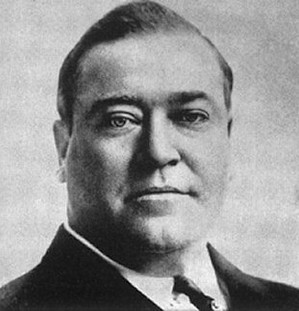 Backstory and Context
Lloyd Crow Stark was born on November 23, 1886 here in Louisiana. He graduated from the U.S. Naval Academy in 1908 and served as a naval officer for four years. He returned to Louisiana where he worked in the family business, becoming vice president and manager. He then volunteered to serve in World War I as a major in the U.S. Army, fighting in France in the 1918 Muese-Argonne offensive. After the war, Lloyd returned home and rejoined the business once again. In 1934 he became chairman of the board.

By that time he had already entered into politics (and served in a variety of civic and business organizations, which he would continue to do for the rest of his life). In 1928, he became general chairman of the state's Highway Bond Campaign and from 1931-1932 was Regional Director of the Federal Agricultural Credit Corporation. Then, as stated above, Lloyd was elected governor in November 1936.

Lloyd's term as governor was one of many accomplishments. Above all, he played a critical role in severely weakening the corrupt "machine" in Kansas City run by political boss Thomas Pendergast, who served as Chairman of the Jackson County Democratic Party (ironically, it was Pendergast who essentially secured Lloyd's election for governor in 1936). Lloyd also balanced the state budget, established the Ellis Fischel State Cancer Hospital in Columbia, eliminated interstate trade barriers, reduced corruption and organized crime, and improved child welfare laws.

Despite all but destroying the Kansas City machine, Lloyd did not make it entirely disappear. This would ultimately prevent him from achieving his next goal: becoming a U.S. Senator. In 1935, future president Harry Truman was elected Senator with the full support of the Pendergast machine. In the aftermath of Pendergast's fall (he was indicted and served time in prison for tax evasion), Lloyd refused to reappoint Pendergast's men to the Kansas City Election Board, who were well known to have already controlled state elections. When Stark declared he would run against Truman in the Democratic primary in 1940, the Pendergast men worked behind the scenes to help secure Truman's victory, albeit by a narrow margin.

Unfortunately for Lloyd, the loss ended his political career. He sold the house and bought another one on Georgia Street. After moving to another house in Louisiana, he bought a farm in the town of Eolia. During these years and for the rest of his life, Lloyd once again helped run the Stark Nursery business. He also managed other farms in northeast Missouri and bred prize-winning horses. He died in 1972.
Sources
"Gov. Lloyd Crow Stark." National Governors Association. Accessed July 2, 2019. https://www.nga.org/governor/lloyd-crow-stark.

Ludwig, Anita. "Stark, Governor Lloyd Crow, House and Carriage House." National Park Service - National Register of Historic Places Nomination Form. December 21, 1987. https://dnr.mo.gov/shpo/nps-nr/87002142.pdf.

"Stark, Lloyd Crow (1886-1972), Papers, 1931-1941." The State Historical Society of Missouri. Accessed July 2, 2019. https://shsmo.org/manuscripts/columbia/c0004.

Photos: Wikimedia Commons

Additional Information