James Beauchamp Clark House
Introduction
Constructed in 1888, this old home and National Historic Landmark was once the residence of prominent political figure James Beauchamp Clark (1851-1921), who served as the 36th Speaker of the U.S House of Representatives from 1911 to 1919. A Democrat, he also unsuccessfully ran for president in 1912. Clark named the two-story "Honey Shuck" after the seedpods of the locust trees in the yard. The house today is a museum. Visitors will learn about Clark and his family as well as other elected officials from Pike County and Northeast Missouri.
Images
The James Beauchamp Clark House was built in 1888 and is a National Historic Landmark. Photo: The Clark House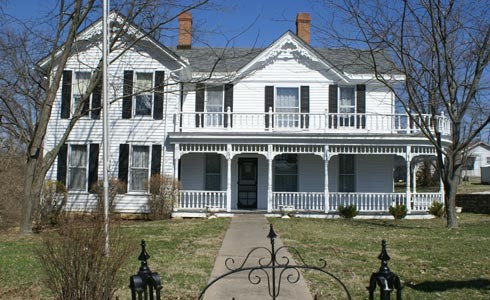 James Beauchamp Clark (1851-1921) served as Speaker of the U.S. House of Representatives from 1911-1919. Photo: Wikimedia Commons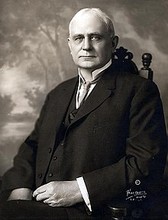 Clark preferred to wear clothing reflecting his agricultural roots. Photo: The Clark House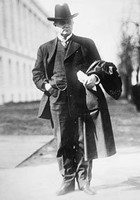 Genevieve Clark Thomson (1894-1980) became a reporter and staunch supporter of women's right to vote. She unsuccessfully ran for the U.S. House of Representatives in 1913. Photo: Wikimedia Commons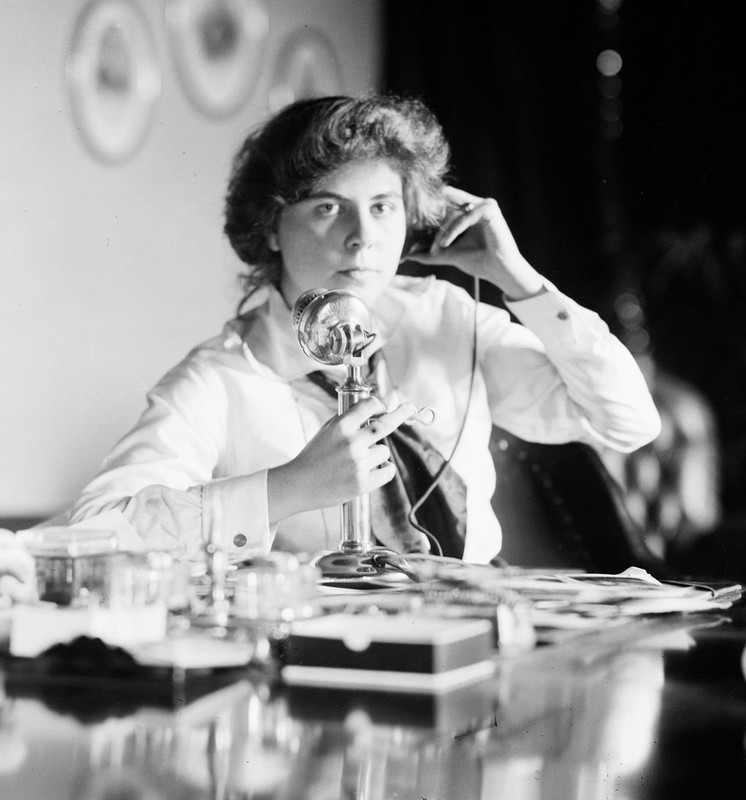 Bennett Champ Clark (1890-1954) served as Senator from Missouri between 1933-1945 and Judge of the United States Court of Appeals for the District of Columbia Circuit between 1945-1954. Photo: The Clark House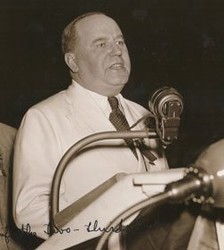 Backstory and Context
James Beauchamp Clark was born on March 7, 1850 in Lawrenceburg, Kentucky. He attended Bethany College in West Virginia and then studied law at the Cincinnati Law School, graduating in 1875. After teaching for a year he moved to Bowling Green and opened a private law practice.

He married his wife, Genevieve, in 1881 and they had two children, Bennett and Genevieve. Bennett would become a Senator (from Missouri) and Genevieve became a reporter and a suffragette. In 1913, she also ran for the House representing Louisiana's 2nd district but lost.

Between 1876 and 1897, he continued to run his practice while also holding various political positions. He became the city attorney for Bowling Green and Louisiana and then Assistant County Attorney in 1881. From 1884 to 1888, Clark then served as County Attorney for Pike County. He was elected to the state legislature in 1889 and subsequently elected to the first of several terms in the U.S. House of Representatives in 1892.

Clark was elected House Minority Leader in 1903 and then again in 1908. In 1911 when the Democrats won control of the House, Clark was elected Speaker. The next year, he ran for president and was actually the frontrunner for the Democratic nomination, having the support of the majority of delegates. However, during the Democratic presidential convention, he failed to garner the necessary two-thirds of the votes on the initial ballots (Woodrow Wilson would go on to win the nomination and become president).

Although Clark served as Speaker for several years and proposed many bills, his name never appeared on any legislation. He did, however, play a crucial role in getting Wilson's domestic policies passed through the House. When it came to World War I, Clark opposed America's entry into the war, which Wilson ultimately decided to do in April 1917. After the war, an anti-Democratic wave spread across the country. As a result, in the 1920 elections (held in November) Republicans took control of the House, Clark lost his reelection, and Republican Warren G. Harding was elected president. Clark died on March 2, 1921, two days before his term ended. He is buried here in Bowling Green.

Although he did not become president, Clark was a major political figure in the early 1900s. He was known for his progressive views, including supporting women's suffrage, the income tax, and the direct election of senators. He was also a terrific orator. For example, during an 1878 trial in which he served as the county-appointed prosecutor, he incorporated lines from the Bible, Shakespeare, and mythology in his closing argument. Clark was also a proud Missourian and defender of the agricultural way of life. These sentiments were reflected in the way he dressed as he often wore a broad-rimmed slouch hat, a stand-up collar, and a cutaway coat.

Sources
Alexander, Cath A. et al. "James Beauchamp "Champ" Clark House, "Honey Shuck." National Park Service - National Register of Historic Places Nomination Form. December 8, 1976. https://npgallery.nps.gov/NRHP/GetAsset/NHLS/76001114_text.

"CLARK, James Beauchamp (Champ), (1850 - 1921)." Biographical Directory of the United States of America. Accessed June 29, 2019. http://bioguide.congress.gov/scripts/biodisplay.pl?index=C000437.
"Genevieve Clark Thompson." The Clark House. Accessed June 29, 2019. https://champclark.org/these-are-the-stories/genevieve-clark-thomson.
"These are the stories." The Champ Clark House. Accessed June 28, 2019. https://champclark.org/these-are-the-stories/champ-clark.
Additional Information