Lucy Drexel Dahlgren Residence
Introduction
Lucy Drexel Dahlgren was born into the vast wealth of the Drexels of Philadelphia. Her father founded a Parisian banking firm, Drexel Harjes Company, which would eventually become part of the Morgan firm. She married Eric Dahlgren, and when the pair went through a scandalous and highly publicized divorce in 1913, the mansion they shared on Madison Avenue went to Eric and Lucy eventually commissioned her own mansion on East 96th Street. The Louis XVI-style home was later sold to Pierre Cartier. The home is listed on the National Register of Historic Places.
Images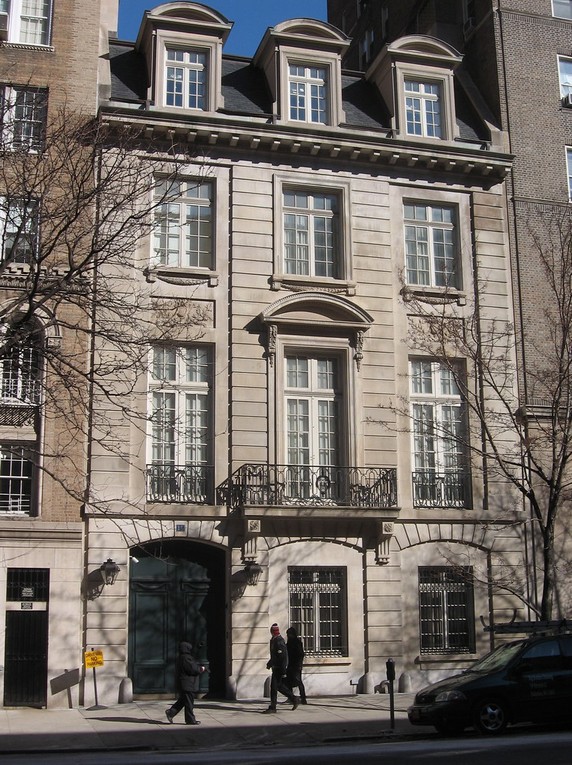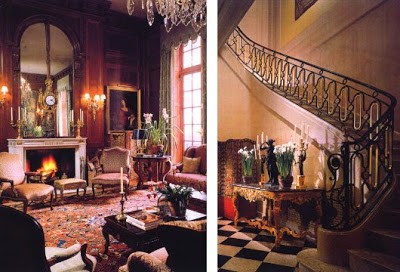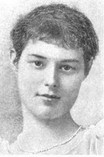 Backstory and Context
Lucy Drexel was a Philadelphia heiress, the second daughter of Joseph W. Drexel, who made a fortune in banking. She married Eric Dahlgren, himself the son of a prominent family, although his fortune was less substantial than that of his wife. The Dahlgrens had a society wedding and moved to Manhattan, raising their eight children in a Madison Avenue mansion.
In 1912, Lucy sued her husband for divorce, alleging "misconduct" with an unnamed person. A highly public scandal ensued, and to escape the gossip, Lucy took her children, ages 9 through 21, to Paris. It was in Paris that she met Ogden Codman, Jr., an architect from a prominent Boston family who had relocated to the French capital. The two developed a friendship that continued for years.
When the divorce was complete, Lucy bought a plot on East 96th Street and commissioned plans for a town house by Ogden Codman, who built his own house on the street. For Dahlgren, Codman designed a Beaux Arts-style limestone mansion that was three-and-a-half stories with 30 rooms. The ornate home included two indoor fountains, an expansive marble staircase, and a turntable at the back of the property so that Dahlgren could more easily maneuver her cars onto the street.
Dahlgren lived in the mansion for only a few years and began renting it to Pierre Cartier in 1922. In 1927, Cartier bought the mansion outright, but only stayed there occasionally. Cartier eventually sold the home to the Roman Catholic Church of St. Frances de Sales, which used it as a convent.
Since that time, the home has changed owners a few times and undergone at least two restorations. The most recent of these was in 2004, which involved replacing the roof, patching the limestone exterior, and other improvements. Since Lucy Dahlgren's time in the house, however, there have been few significant alterations to the building, and it appears today largely as it was when the heiress lived there. It is once again a private residence.
The town house is a New York City Landmark and is listed on the National Register of Historic Places. The 2004 restoration earned the mansion the Friends of the Upper East Side Historic Districts Award.
Sources
Miller, Tom. The Dahlgren-Cartier House, 15 96th Street. Daytonian in Manhattan. July 16, 2010. Accessed June 27, 2019. https://daytoninmanhattan.blogspot.com/2010/07/dahlgren-cartier-house-15-east-96th.html.

Mrs. Lucy Drexel Dahlgren Residence, Pierre Cartier Residence. nycago.org. . Accessed June 27, 2019. http://www.nycago.org/Organs/NYC/html/ResDahlgrenLD.html.