The Space Museum
Introduction
Located in two adjacent buildings, The Space Museum is committed to educating the public about the history of space exploration and inspiring others to become avid space enthusiasts. The museum features a world-class collection on display including space suits, space rocks, models of space ships and the International Space Station, original launch control consoles, and space suits. Outside, a pavilion covers a flight simulator and large artifacts from the shuttle launch pad. Many of the items at the museum were donated by NASA. The museum also offers various onsite and off-site educational programs.
Images
The Space Museum opened in 2006 in this small building, but expanded into the building behind it where the majority of artifacts are on display.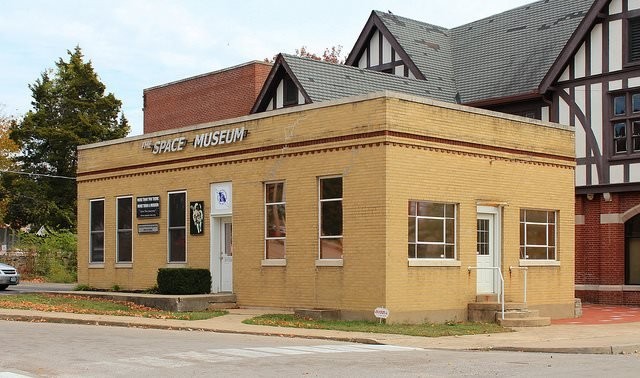 The entrance to the Grissom Center.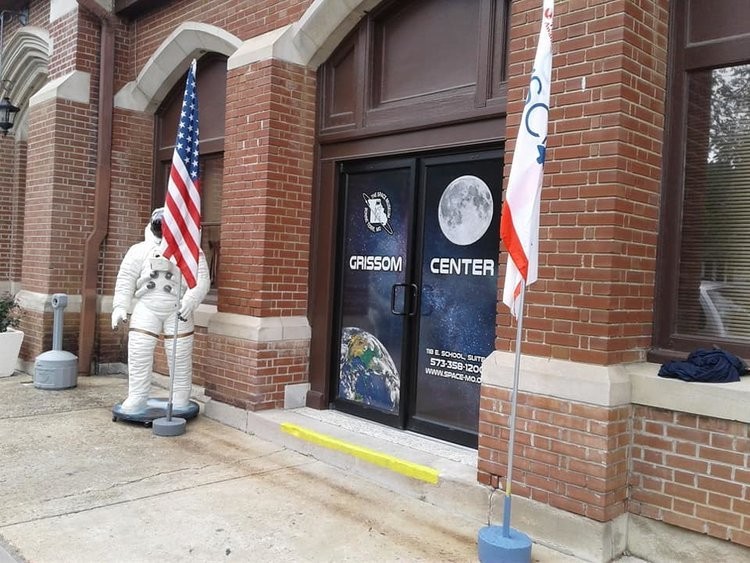 Backstory and Context
The museum was founded in 2006 by space aficionado Earl Mullins, who started collecting space-related items as a young boy. Unable to pursue a career in the aerospace industry (by the time he graduated from college, the space race was over and the government cut funding for the space program), he decided to open the museum to share his passion for space. The larger building is called the Grissom Center, named after astronaut Gus Grissom (1926-1967), who tragically died in a pre-launch test on January 27, 1967. Grissom was the second man to fly in space and the first to do so twice.

Sources
Morey, Matthew. "Space Museum to celebrate expansion." Daily Journal Online. February 20, 2019. https://dailyjournalonline.com/entertainment/local/space-museum-to-celebrate-expansion/article_d55bd4be-bcb2-53a9-9487-91fa5efc1832.html.

Smugala, T. "Space Museum - Houston, we have a solution." 573Magazine. 2019. https://www.573magazine.com/post/space-museum-573-magazine.

Photos: The Space Museum

Additional Information