National Museum of Transportation
Introduction
The National Museum of Transportation features one of the largest collections of cars, trains, planes, and other transportation vehicles in the country. The museum is dedicated in collecting, preserving, and restoring these vehicles as well as educating the public about the country's rich transportation history. To this end, the museum features both indoor and outdoor exhibits covering a site 42 acres in size. The site include includes the visitor and education center; an automobile building housing vintage cars; a train depot that has a model train exhibit, information on telegraphy, and railroad-related artifacts on display; a train yard with large rolling stock on display including the world's biggest tank car; a pavilion featuring private passenger cars; a building with historic trolleys on display; and the West Barretts Tunnel, one of two tunnels that were the first ones built west of the Mississippi River (they are listed together on the National Register of Historic Places). The museum also offers a number of activities as well including riding a miniature train, taking a trolley ride, and riding a handcar. Guided tours, train shows, and car shows are offered as well. The museum was founded in 1944.
Images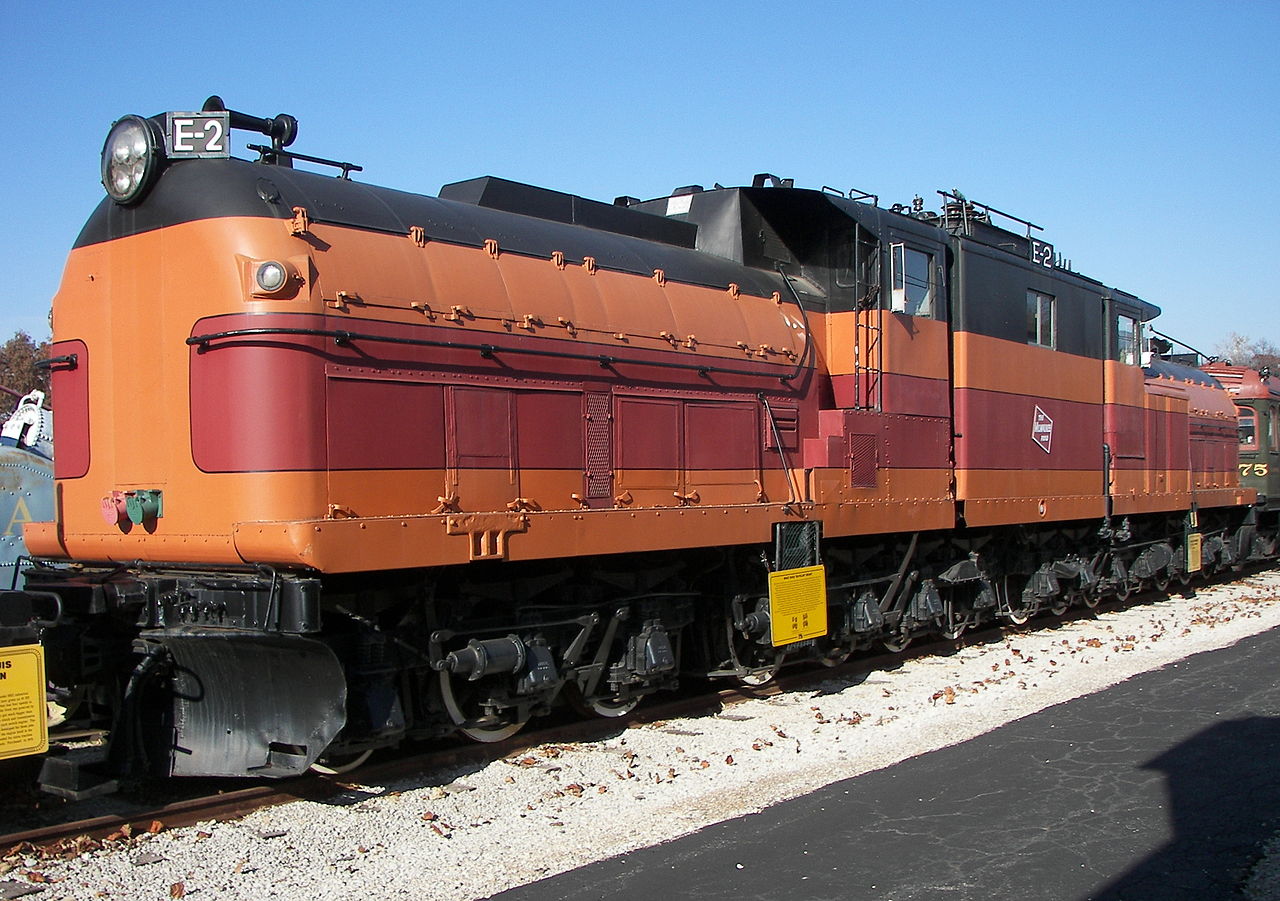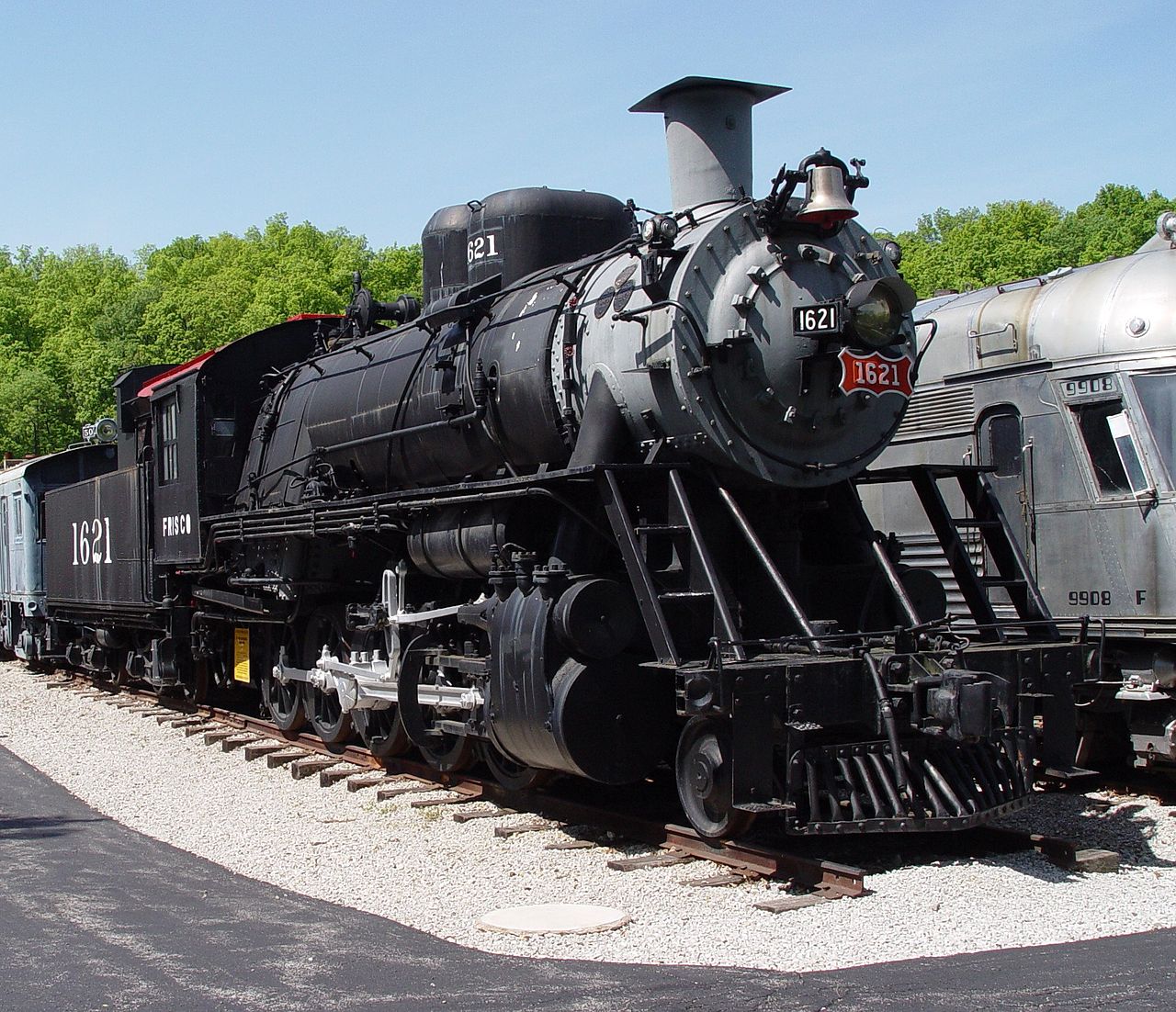 One of the Barretts Tunnels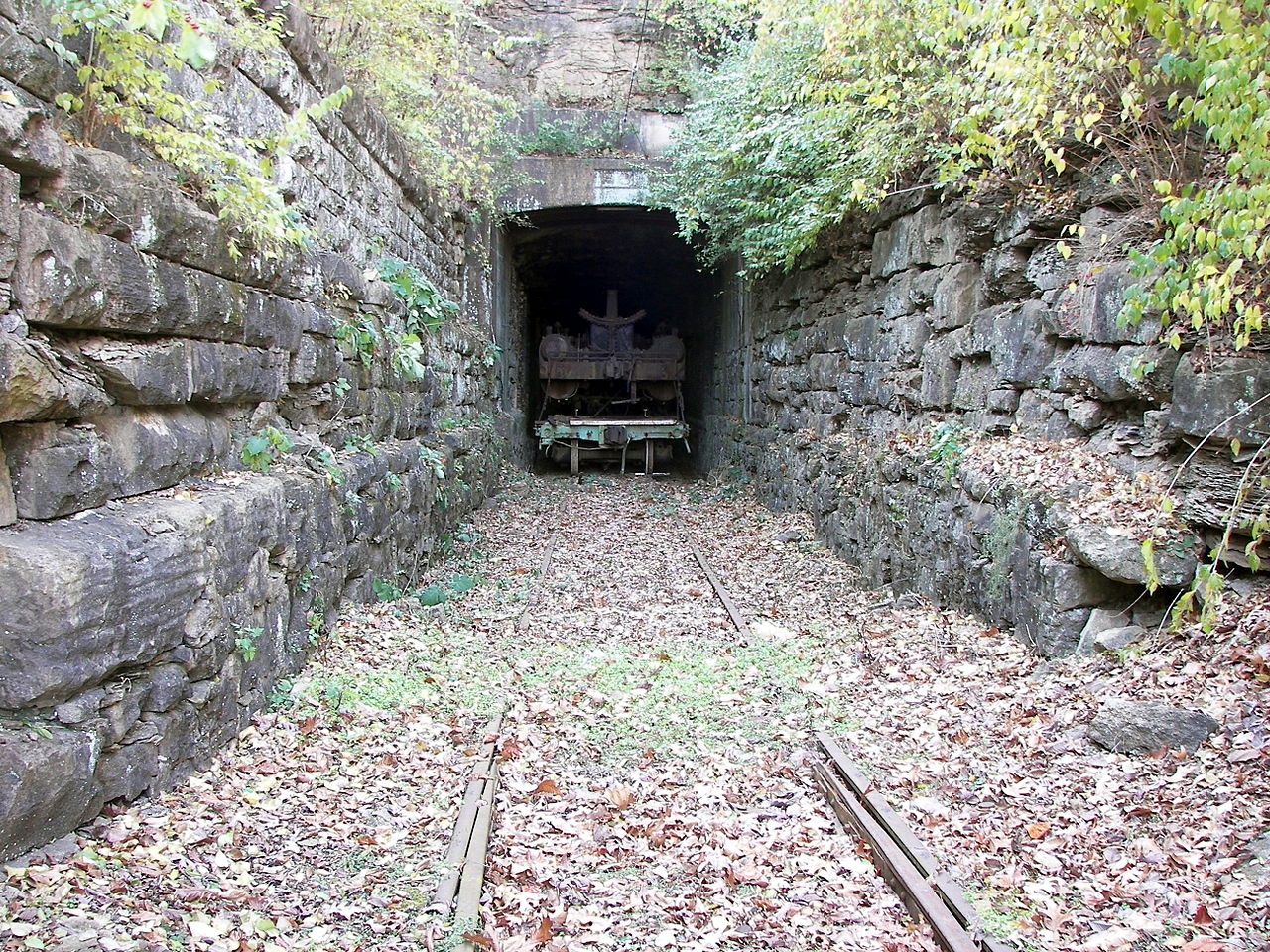 The museum is spread out over 42 acres featuring many indoor and outdoor exhibits.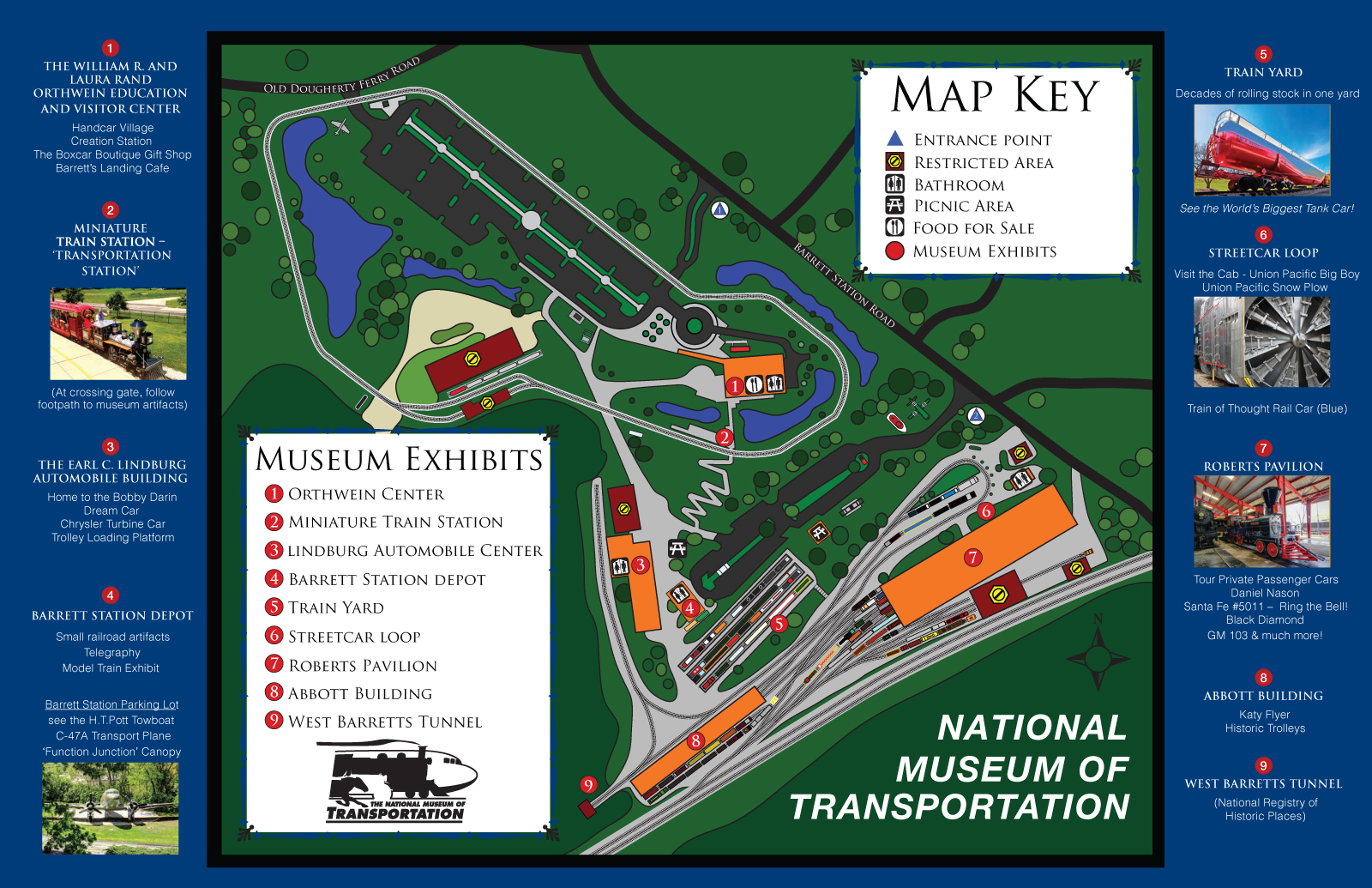 Sources
"Visit Planner & Maps." National Museum of Transportation. Accessed June 24, 2019. https://transportmuseumassociation.org/visit-planner.

Photos: Wikimedia Commons
https://commons.wikimedia.org/wiki/Category:Museum_of_Transportation_(St._Louis_County,_Missouri)

Additional Information