The Museum at FIT (Fashion Institute of Technology)
Introduction
The Museum at FIT is a fashion museum on the campus of the Fashion Institute of Technology. The museum was opened in 1969, and its first official exhibition was in 1975. Throughout the 1970s to the present day, the museum's collection has grown to over 50,000 pieces. The museum focuses on contemporary fashion, but there are garments in the museum's collection from as far back as the 18th century.
Images
Photo of The Museum at FIT from New York Monthly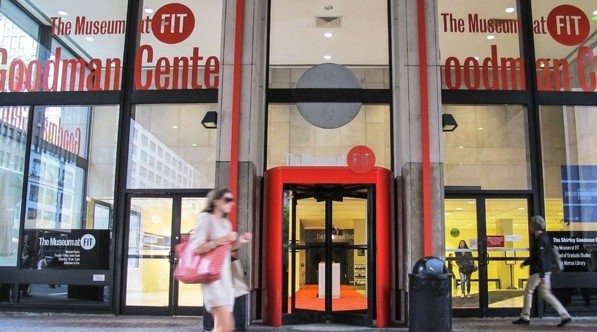 An image from the museum's exhibit, Pink: The History of a Punk, Pretty, Powerful Color, which was a companion exhibit to a book of the same title edited by the museum's director, Valerie Steele.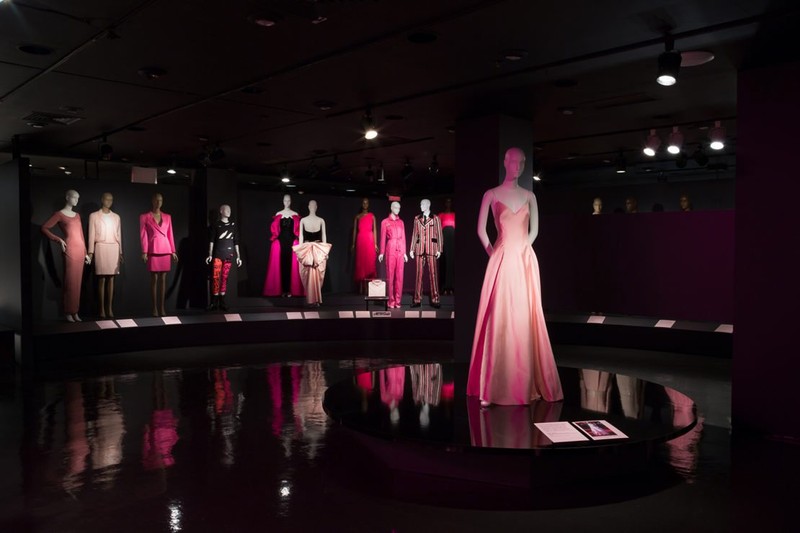 Backstory and Context
When the Museum at FIT first opened in 1969, it was originally known as the Design Laboratory. Throughout the 1970s many of the exhibitions at the museum were made possible by the borrowing garments from the Brooklyn Museum of Art. The museum was able to build a collection over time, and it currently owns over 50,000 garments and accessories.
In the 1980s, the museum added a conservation lab to its premises. This allowed the museum to care for the garments and textiles in the collection. The name of the museum changed from Design Laboratory to the Museum at FIT in the 1990s.
From the 1970s to present the museum has held exhibitions like Fashion and Surrealism, which was curated by Richard Martin, and The Corset: Fashioning the Body, which is one of many exhibits that have been curated by the current museum director Dr. Valerie Steele. Currently, the exhibition Minimalism/Maximalism is showing at the Museum from May 28, 2019, to November 16, 2019.
Sources

About the Museum. The Museum at FIT. https://www.fitnyc.edu/museum/about/index.php.

Schiro, Anne-Marie. Richard Martin, 52, Curator of the Costume Institute. The New York Times. November 09, 1999. . https://www.nytimes.com/1999/11/09/arts/richard-martin-52-curator-of-the-costume-institute.html.


Additional Information