Haden Opera House (1878-1901) and Haden Building
Introduction
Presently home to Commerce Bank, this was the site of the Haden Opera House from 1878 to its destruction by fire in 1901. That building was replaced by the Haden Building which included retail space and apartments. That building was also destroyed by fire in 1921 and replaced by the current structure which was home to the Boone County Trust Company and distinguished by its white terra cotta. Commerce bank acquired the company in 2006 and after remodeling the building's interior, opened the current downtown Columbia branch in 2010.
Images
The current building is the largest in Columbia to feature the classical revival style of architecture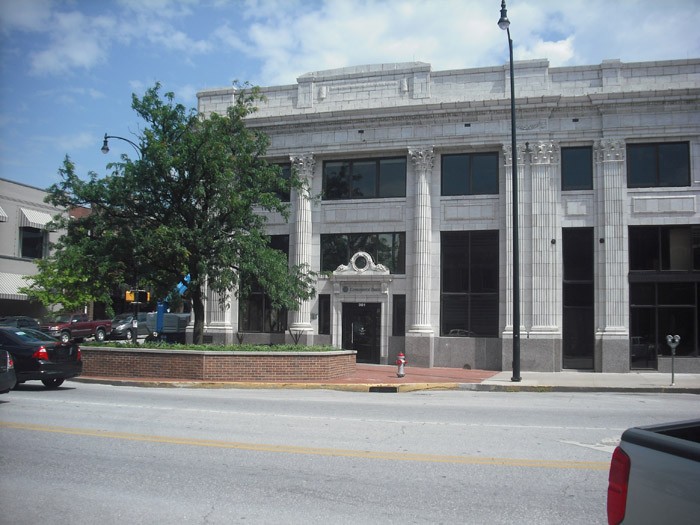 This corner was home to the Haden Opera House from 1878 to 1901.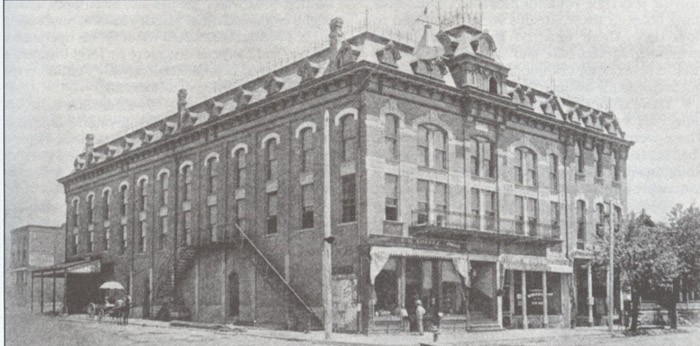 Sources
Downtown Columbia Historic District. National Register of Historic Places. . Accessed June 08, 2009. https://dnr.mo.gov/shpo/nps-nr/06000990.pdf.