Hermann Statue
Introduction
Situated prominently in a median on Market Street, the Hermann Statue depicts the German chieftain Hermann (then known as Arminius), who commanded an alliance of northern European tribes that destroyed a three legion-strong Roman army at the Battle of the Teutoburg Forest in 9 A.D. The battle prevented the Romans from conquering central-northern Europe, which was then known as Magna Germania. Historians consider the battle one of the most consequential in history and one of the worst defeats of the Roman army. To honor his memory and legacy, the German Settlement Society of Philadelphia, which founded Hermann in 1836, decided to name the city after him. The statue was dedicated in 2009 and depicts Hermann standing with his right hand gesturing towards the Missouri River and holding a spear with his left hand. It is located in a small plaza with benches, flag poles, and a historical marker.
Images
The Hermann statue was dedicated in 2009.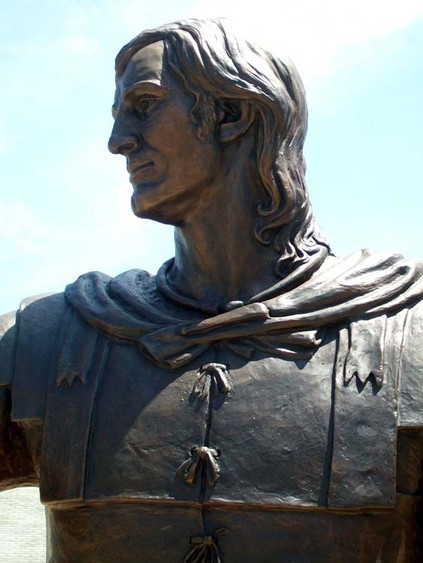 The statue portrays Hermann, who was known as Arminius, gesturing north towards the Missouri River.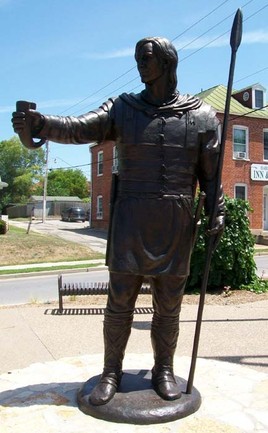 Sources
"Hermann: Germania's Liberator." The Historical Marker Database. Accessed June 6, 2019. https://www.hmdb.org/marker.asp?marker=63254.

Risen, Clay. "They need a hero." The National. October 9, 2009. https://www.thenational.ae/uae/they-need-a-hero-1.528707.

Photos: The Historical Marker Database
Additional Information