The Betty McCoy House
Introduction
In 1881, this home was the location where Roseanna McCoy found refuge following her romantic affair with Johnse Hatfield. The son of Devil Anse" Hatfield, Johnse met and fell in love with Roseanna McCoy during the famous feud between the Hatfield and McCoy families. Fearing the consequences of his actions, Johnse abandoned Roseanna who found refuge with Betty Mccoy and gave birth to Hatfield's daughter at this home. The baby girl contracted measles and died after ten months. The tragedy of these two young "star-crossed" lovers continues to be one of the most familiar aspects of the Hatfield-McCoy Feud.
Images
The Betty McCoy House as it appears today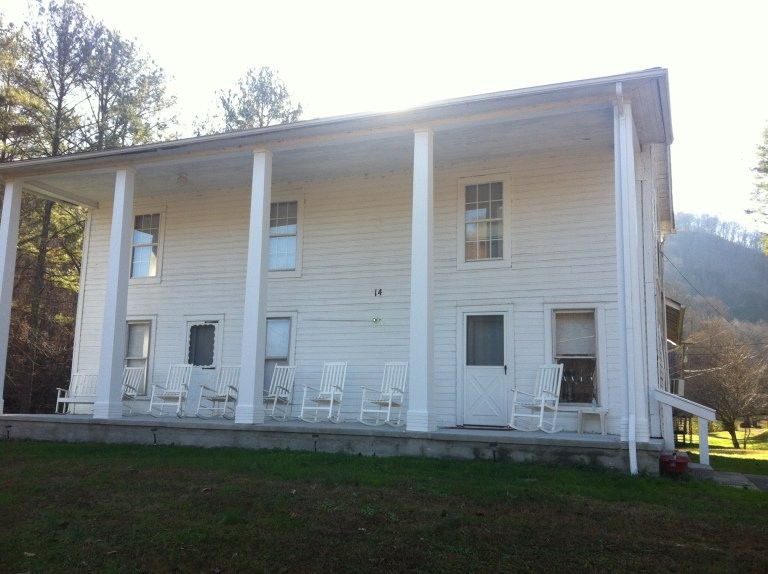 The Betty McCoy House and its surrounding environment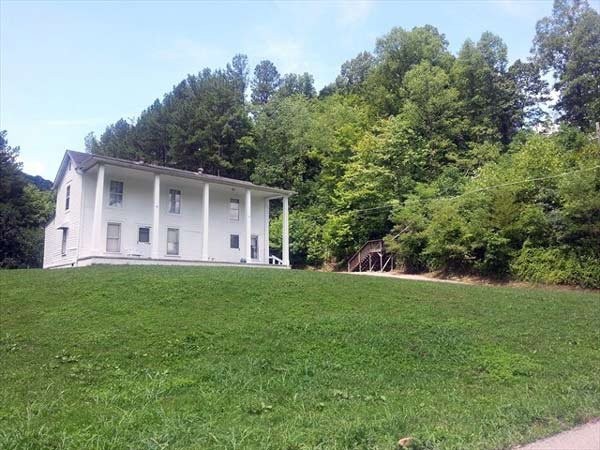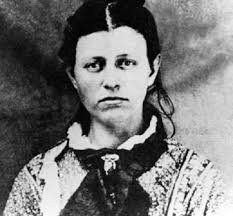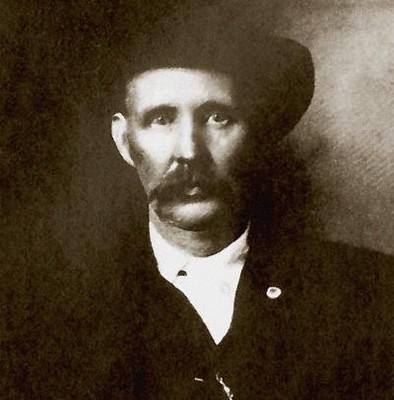 Backstory and Context
The current house encloses the original log cabin of Roseanna McCoy's aunt Betty. After the end of her relationship with Johnse Hatfield, Roseanna was rejected by her father. Rather than returning home, she moved here and lived with her aunt. The home is located in Burnwell, Kentucky, a community that was then known as Stringtown and close to the home Roseanna grew up in. It is here that she gave birth to the child she conceived with Johnse, a daughter named Sarah Elizabeth, who died a few months later, and is buried at the top of a hill behind the home.

During the height of the feud between the Hatfield and McCoy families, Roseanna McCoy, daughter of family leader Randolph McCoy, met Johnse Hatfield. Hatfield was the son of opposing family leader "Devil" Anse Hatfield. The two met during a local election in Kentucky's Pike County in 1880. That day, the two snuck away from their families to be together, thus marking the start of their affair. According to reports from family and friends, Roseanna feared her family's anger after her affair came to light, and so she quickly moved in with Johnse and the Hatfields.

Several months later, Roseanna discovered she was pregnant. Around the same time, it became clear that she could not rely on Johnse to settle down with her or marry her, as a result of the opposition they faced from both of their fathers, who refused to allow or bless the union, even after learning of Roseanna's pregnancy. This was made all the more clear when he eventually proved himself unfaithful left her to marry her younger cousin, Nancy McCoy, who was only fifteen at the time. After this occurred, Roseanna left the Hatfields' residence and attempted to return home, but found herself shunned by both her father and her brothers, who were unable to put aside the anger and betrayal they felt as a result of Roseanna's affair with Johnse. With nowhere left to turn, Roseanna's mother, Lavisa, who supported her daughter, arranged for her to stay with her aunt, Betty McCoy, in Stringtown, KY, in what is now the Burnwell area of Pike County.

It is here that Roseanna gave birth to and raised her and Johnse's child, a daughter she named Sarah Elizabeth, with her middle name reportedly being a tribute to her aunt Betty, the woman who took her in when no one else would. During her time at her aunt Betty's home, Roseanna and her daughter were reportedly still visited by Johnse, a fact that continually contributed to the ire of her brothers and father. Sarah Elizabeth soon succumbed to illness, dying mere months after birth. She was soon followed by her mother, Roseanna, who many believed died of a broken.

Originally a log cabin, Betty McCoy's home is now enclosed in a large, modern white exterior, complete with towering columns and handmade rocking chairs at the front entryway. The home is recognized as a historical landmark not merely because it was once occupied by Roseanna, but because it is located less than a mile away from the gravesite of Sarah Elizabeth. Today, the home has become absorbed into the surrounding Burnwell community, with homes occupied by families located on either side of it.

Sources
Aunt Betty McCoy's House. Geocaching.com. September 01, 2012. Accessed June 03, 2019. https://www.geocaching.com/geocache/GC3QEQH_hmgt-01-the-babys-grave-at-aunt-bettys-house?guid=2791b2a4-26c6-4954-8205-6542392d3efd.

King, Dean. The Feud: The Hatfield and the McCoys, The True Story. Little, Brown, and Company, 2014.

Waters, Tony. Hatfield & McCoy Feud. Ethnography.com. April 17, 2015. Accessed June 02, 2019. https://www.ethnography.com/2015/04/hatfield-and-mccoy-feud-the-real-thing/.

Additional Information