Chapman-Hall House Museum
Introduction
Built in 1754 by Nathanial Chapman, a housewright from Ipswich, Massachusetts, the Chapman-Hall House is a rare Maine example of a plank-on-frame structure. This well-proportioned house in cape form served as a home for the Chapman and later the Hall families until the early 20th century. Woodbury Dodge, a local Blacksmith, owned and operated his trade here into the mid-20th century. In 1960 concerned citizens formed the Chapman-Hall House Preservation Society and purchased the house, which now serves as a historic house museum. In December 2008 it was transferred to the Lincoln County Historical Association.
Images
The Chapman-Hall House museum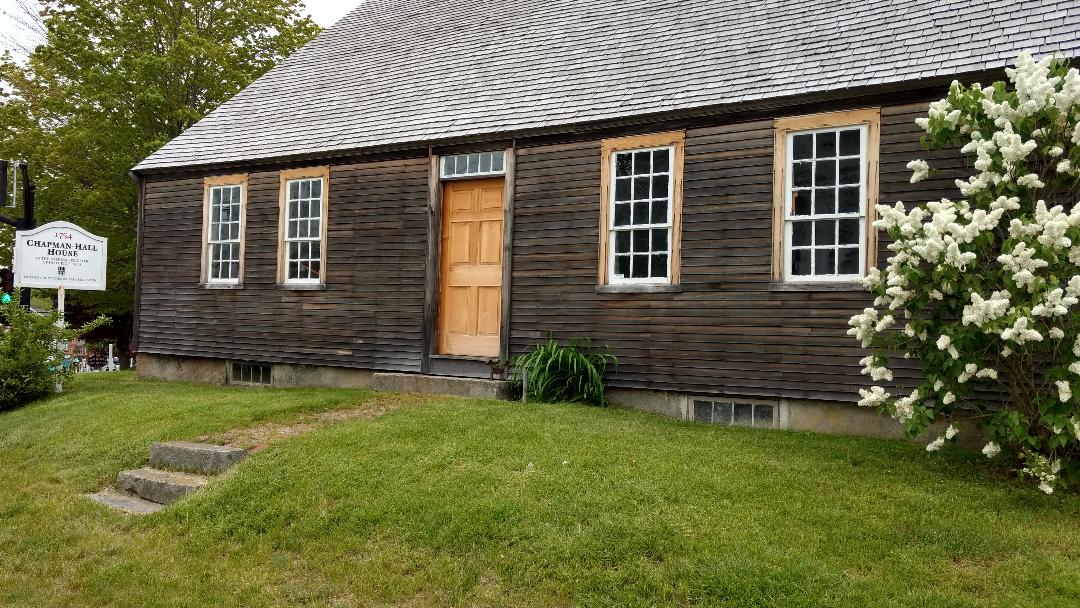 Backstory and Context
The restoration of the Chapman-Hall house interprets three periods in the building's evolution-its construction date of 1754, and two later periods of refinement, 1780-1790 and 1810-1830. The house was placed on the National Register of Historic Places in 1970.

Today, the interior rooms of this early dwelling house continue to show visitors how domestic spaces evolved over time as family circumstances changed, and the village around the house grew into a thriving community. The kitchen depicts 1754, the year the house was constructed, visible in the smoke-stained beams and interior layer of vertical planking, one inch thick, and whitewashed on the North and East walls of the room.

The two front rooms reveal refinements made to the interior as years passed; wooden paneling, plastered walls, and use of painted finishes in the yellow room restored to 1780-1790 with its "pumpkin yellow" painted fireplace paneling, and the 1810-1830 parlor with its Federal mantelpiece and corner cupboard. A delightful display of early hooked rugs can be found on the second floor. The rear ell serves as a visitors' entrance with an exhibit of local ship-building depicted in 19th through early 20th century photographs of ships mounted on its walls.


Sources
Documentation from the Lincoln County Historical Association