Pierce Pennant Motor Hotel
Introduction
This former hotel complex was erected in 1929 by the Pierce Petroleum Company—a subsidiary of Standard Oil. This hotel was meant to be one of the first of 150 hotels the company would build every 100-150 miles between New York City and San Francisco. Near the same time as this hotel's construction, the soon-to-become the famous Route 66 was being completed. Route 66 connected Chicago with Los Angeles and in Missouri, the decision was made to build Route 66 from St. Louis to Springfield and route traffic through the southern half of Missouri. As a result, much of the east-west traffic the hotel hoped to receive moved southeast away from Columbia. Combined with the effects of the Great Depression, the Route 66 led to the closure of this hotel. Today, the building serves as the home of an assisted living facility.
Images
The Pierce Pennant Motor Hotel was built in 1929 and is today an assisted living facility.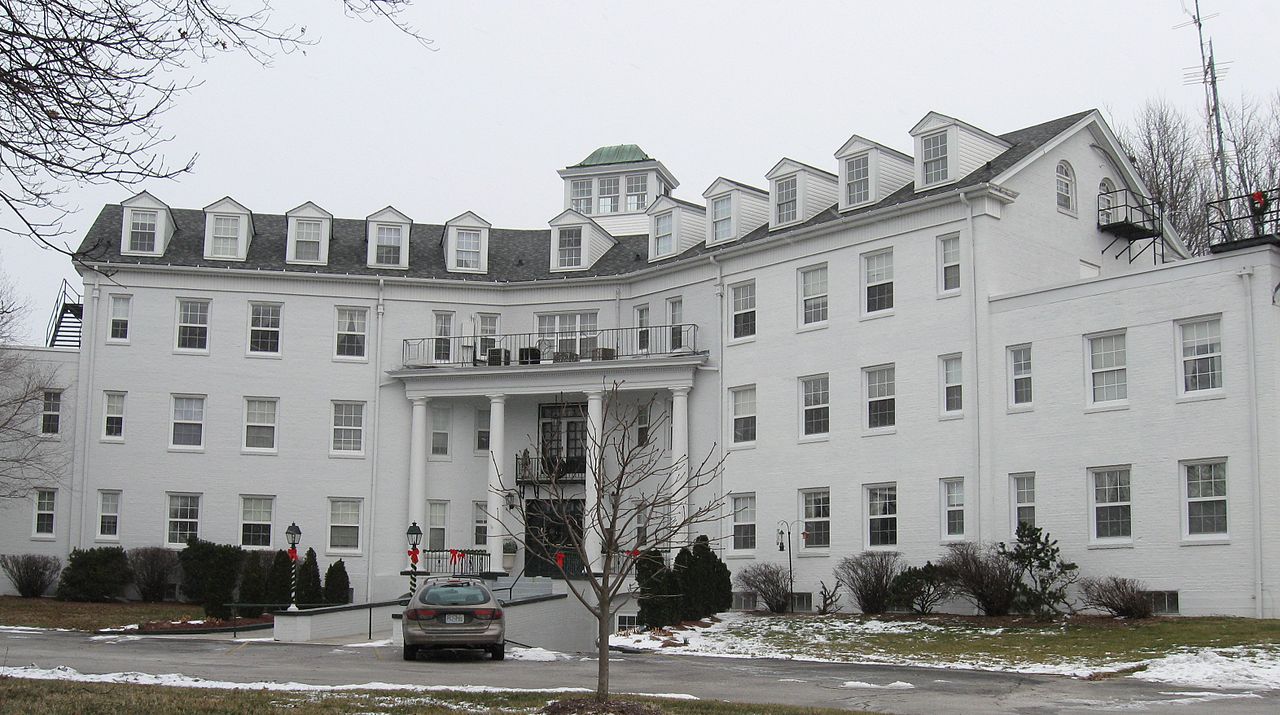 Backstory and Context
The Pierce Petroleum Company dates back to the 1920s when St. Louis businessmen created the Waters-Pierce Oil Company.
William Clay Pierce decided to create a chain of gas stations and later had the ambitious idea to construct hotels across the vast country that would cater to motorists. In an era when downtown hotels that offered luxurious accommodations were directed at rail traffic and motor inns offered few services, Pierce hoped to create a full-service option for motorists that blended the convenience of motels with the services one would find at a hotel. He also included service stations, taverns, eateries, and car washes so that motorists and cars could each satisfy their needs in one convenient stop along the highway.
The company constructed hotels in Springfield and Rolla, but with the Great Depression reducing the money available for investment, the small company was soon acquired by Sinclair Oil and plans to construct a nationwide network of hotels was abandoned. The former hotel is significant for its association with the automotive industry, which was still fairly young at the time. Not only was the building a hotel, but it also had a gas station and represents one of the most ambitious plans to create a hotel chain geared towards automobile travelers at a time when most hotels focussed on rail traffic.
In terms of design, the building is a fine example of Colonial Revival architecture. Lastly, the nearby Stephen's College used this building to house students who were part of its groundbreaking program for female pilots and ground personnel during and after World War II It is estimated that through 1955, around ten percent of the country's female pilots were housed here while the trained at Stephens College. In later years, the building was converted to an assisted living facility.
Sources
Crighton, Dr. John C. "Pierce Pennant Motor Hotel." National Park Service - National Register of Historic Places Nomination Form. September 02, 1982. https://dnr.mo.gov/shpo/nps-nr/82003125.pdf.

Photo: Wikimedia Commons
https://en.wikipedia.org/wiki/Pierce_Pennant_Motor_Hotel#/media/File:Pierce_Pennant_Motor_Hotel.JPG

Additional Information