Pownalborough Court House Museum
Introduction
Constructed in 1761, Pownalborough Court House is the only remaining courthouse from the colonial era in Maine and now serves as a local history museum. The museum includes a variety of exhibits that preserve and share the history of Maine from the colonial era to its separation from Massachusetts and statehood. The grounds include a network of hiking trails cemetery with interments dating back to before the American Revolution. The courthouse served Lincoln county after the Kennebec Proprietors hired architect Gershom Flagg to design and construct the building which saw notable Americans from President John Adams to the notorious turncoat Benedict Arnold utilize the structure in the 18th century. The building was also home to the trial of Judge North, an event that was recorded in the diary of local resident Martha Ballard and interpreted by Laurel Thatcher Ulrich's Midwife's Tale.
Images
The museum offers exhibits and hosts special events such as the Memorial Day Ceremony, Dresden Summerfest in July, and Cider Pressing the end of September.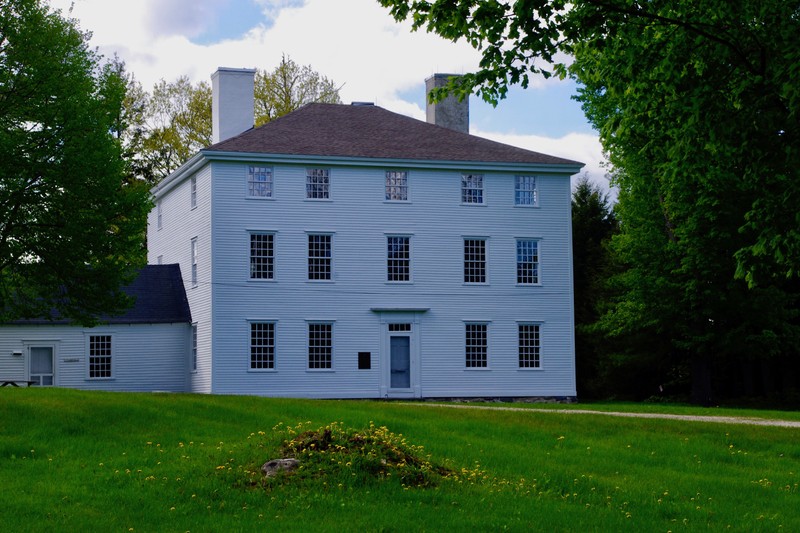 Backstory and Context
The building served many roles from the time of its construction in 1761. Captain Samuel Goodwin, an officer at Fort Shirley and one of the Kennebec Proprietors, moved his family from the Fort to this building at the time of its construction. Descendants of Goodwin continued to use the courthouse as a residence until the 1950s. During these years, the building also served as a meeting place for the community, a church meetinghouse, and a tavern. The building also served as the location of the Dresden Post Office for most of the first half of the 19th century.
Sources
Pownalborough Court House. Lincoln County Historical Association. . Accessed May 23, 2019. http://www.lincolncountyhistory.org/.


Additional Information