Woodlawn Cemetery
Introduction
Established in 1837, Woodlawn Cemetery is the resting place over 33,000 individuals, including several prominent figures in the city's history. Notable examples are: Hiram Young (1815-1882), a former slave who operated a very successful wagon-building business and is buried the white section of the cemetery (learn more about Hiram below); John Noland (d. 1908), a freed slave who served as a spy and scout for infamous Confederate guerrilla leader John Quantrill (1837-1865); William Earl McLellin (1806-1883), an early Mormon leader who was ordained to be one of the original 12 Latter Day Saints Apostles; and, Harvey Merrick Vaile (1831-1895), builder and owner of the historic Vaile Mansion (a Clio entry) who became wealthy working as the U.S. mail contractor for the Santa Fe Trail.
Images
Many historic figures from Independence are buried at Woodlawn Cemetery, which was established in 1837. Photo: Woodlawn Cemetery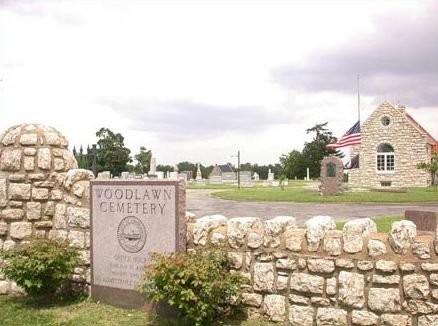 Hiram Young (c.1812-1882)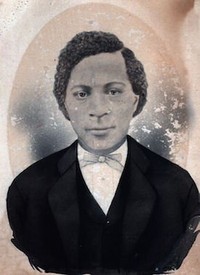 Backstory and Context
Hiram Young (c.1812-1882)

Hiram Young was born a slave on a plantation in Tennessee. Beginning at a young age, Hiram took an interest in woodworking, making handles for rakes, hoses, and axes. His master, George Young, paid him extra.

At some point, they moved to Jackson County in Missouri. It was there that Hiram met and married his wife, Matilda. He also paid for her freedom for $800. Not only did this free her, by law it also meant that their children would be free as well. Eventually, in 1847, Hiram bought his freedom as well at a cost of $1,500.

He put the woodworking skills he learned to good use. At the time, Independence was a starting off point of the Santa Fe Trail for settlers traveling west, and to make the journey, they needed wagons and oxen yokes. He and his employees were producing thousands of yokes and around 900 wagons a year by 1860. As a result, Hiram became quite wealthy. Another notable part of Hiram's story is that he bought slaves but paid them and treated them humanely. This allowed them to eventually earn enough money to buy their own freedom. He also hired Irish immigrants, who were also discriminated against, and treated them the same way.

During the Civil War, Hiram and his family fled to Fort Leavenworth, where slavery was illegal. His property in Independence was destroyed but he restarted the business and was once again successful. Hiram sued the federal government to recoup is his losses but the case was not finally settled until 1907, when his descendants lost the case. He died in 1882.

Sources
O'Brien, William. "Hiram Young (1815-1882)." Black Past. September 22, 2010. https://www.Blackpast.org/african-american-history/young-hiram-1812-1882.

Stillwell, Ted W. "Hiram Young's pioneer era wagons." December 6, 2017. https://www.examiner.net/entertainmentlife/20171206/ted-stillwell-hiram-youngs-pioneer-era-wagons.

Stodghill, Ron. "On a Civil Rights Trail, Essential Sites and Indelible Detours." The New York Times. August 6, 2018. https://www.nytimes.com/2018/08/06/travel/civil-rights-trail.html.

"Woodlawn Cemetery." City of Independence Parks and Recreation. June 16, 2015. http://www.ci.independence.mo.us/parksandrec/Story?id=1452.

Additional Information