Pioneers of the Future Statue
Introduction
Dedicated in 1988, the life-size bronze boy and girl represent the Space Age generation stepping forward into the future.
Images
Pioneers of the Future statue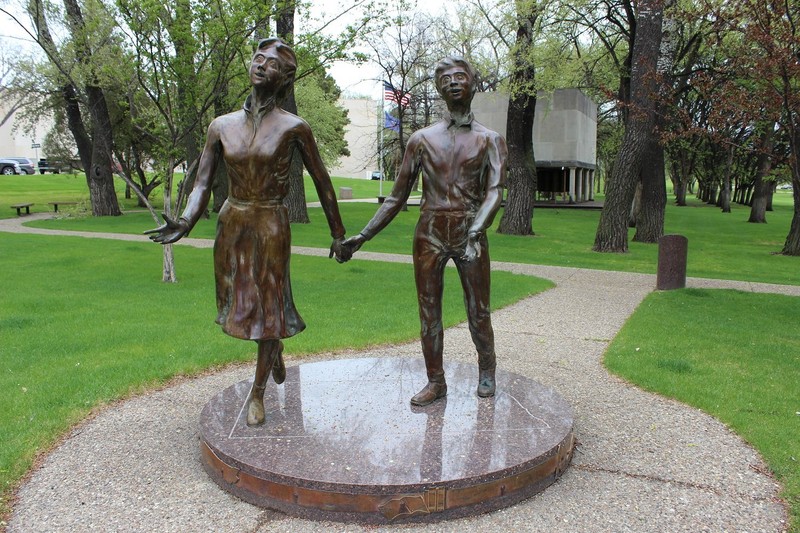 Pioneers of the Future plaque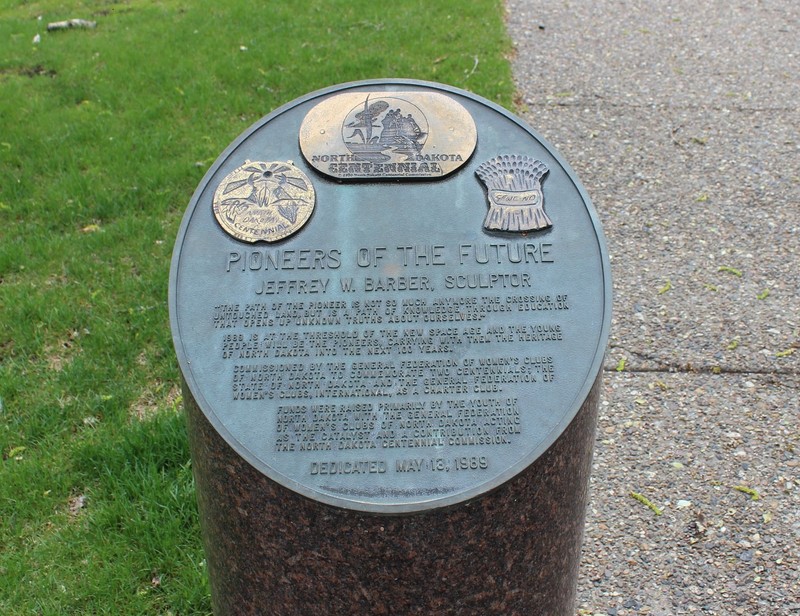 Backstory and Context
This statue depicts a boy and girl striding hand-in-hand into the future. It represents hope for the Space Age generation. Their future pursuits are supported by images from the past and by books. This symbolizes the value of education.

The bronze statue was sculpted by Jeffrey W. Barber of Northfield, Minnesota. Its use of "pioneer" language and children representing hope for the future tie it to the 1947 Pioneer Family statue located nearby on the state capitol lawn.

The Pioneers of the Future statue was commissioned by the General Federation of Women's Clubs of North Dakota to commemorate the centennials of North Dakota statehood and of the General Federation of Women's Clubs International. More than 71,000 North Dakota schoolchildren contributed $40,000, or about 80% of the total cost of the statue.1 The GFWC of North Dakota also sponsored the 1910 Sakakawea sculpture that stands in front of the North Dakota Heritage Center & State Museum, also located on the state capitol grounds.
Sources
1. Biek, Robert F.. A Visitor's Guide to the North Dakota Capitol Grounds. Bismarck, ND. State Historical Society of North Dakota, 1995.


Additional Information