Kaneohe Naval Air Station
Introduction
Kaneohe Bay Naval Air Station is located on the Mokapu Peninsula in Oahu, Hawaii. The United States began their military presence on the island with the commission of Fort Kuwa'aohe Military Reservation in 1918. Kaneohe Bay NAS was a patrol seaplane base that played a major role in World War II. Kaneohe Bay was the subject of a Japanese attack and later served as a training station for those participating in the battles in the Pacific theater.
Images
Soldiers putting out a fire in a PBY patrol bomber.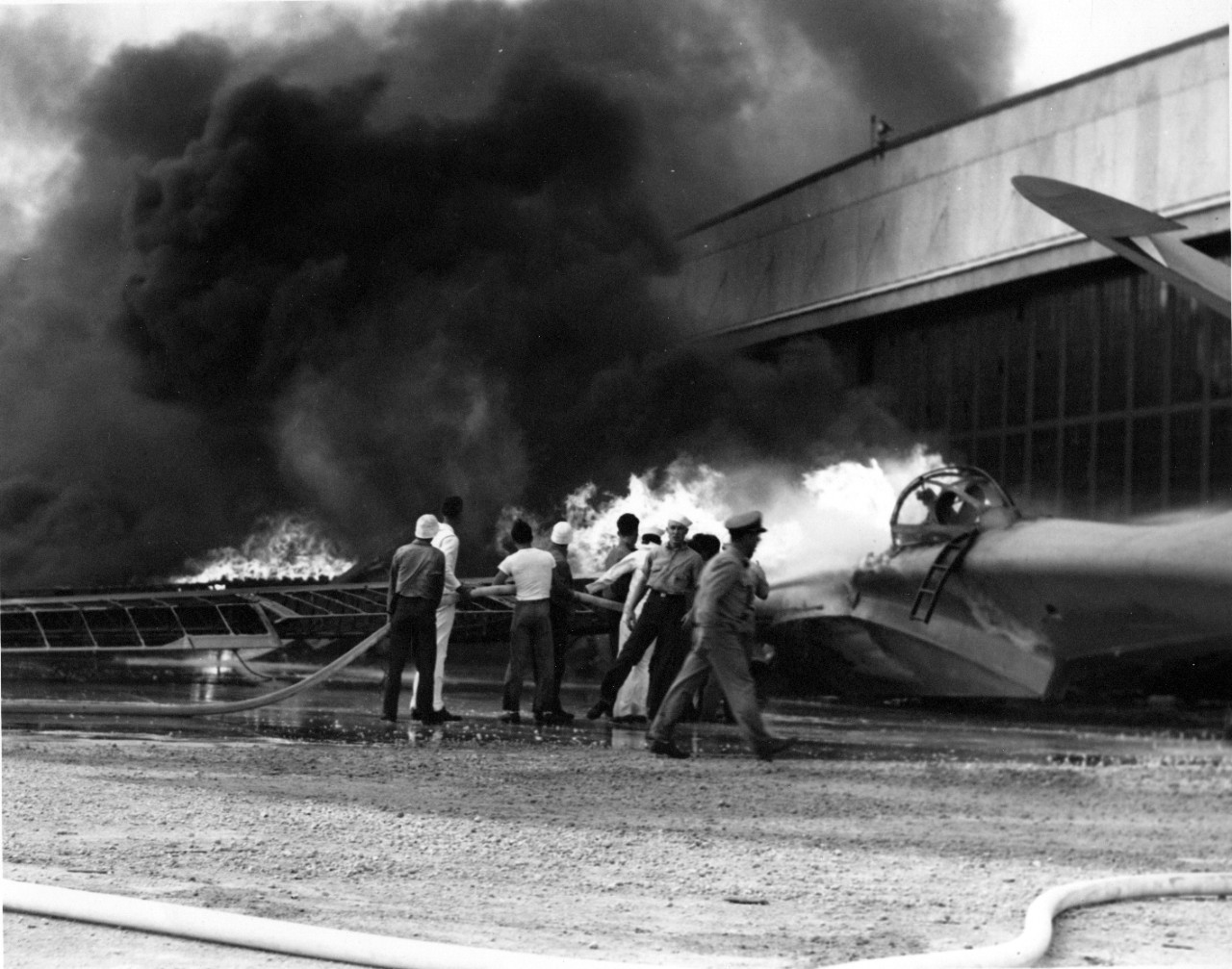 Naval Air Station two days after the attack on 9 December 1941.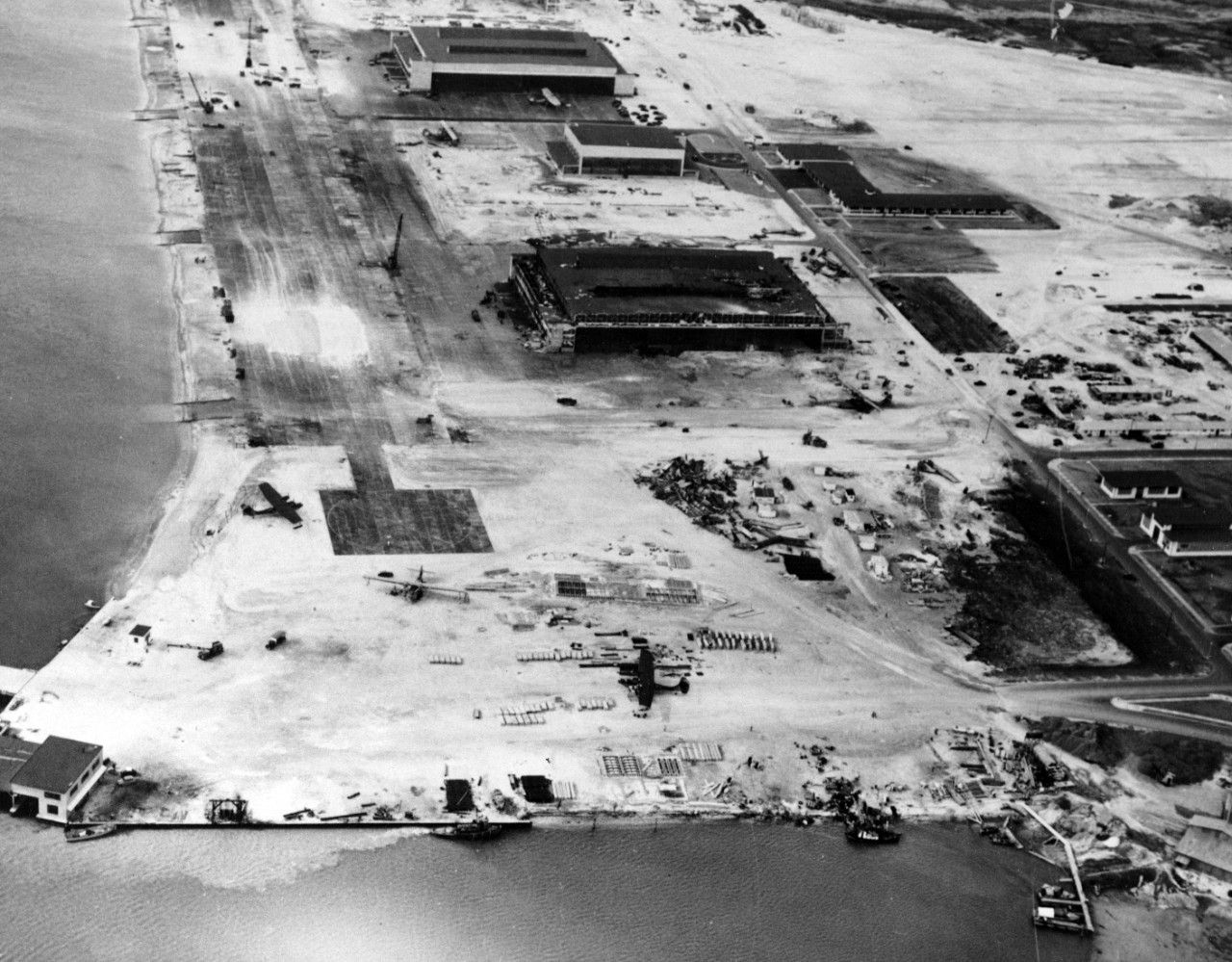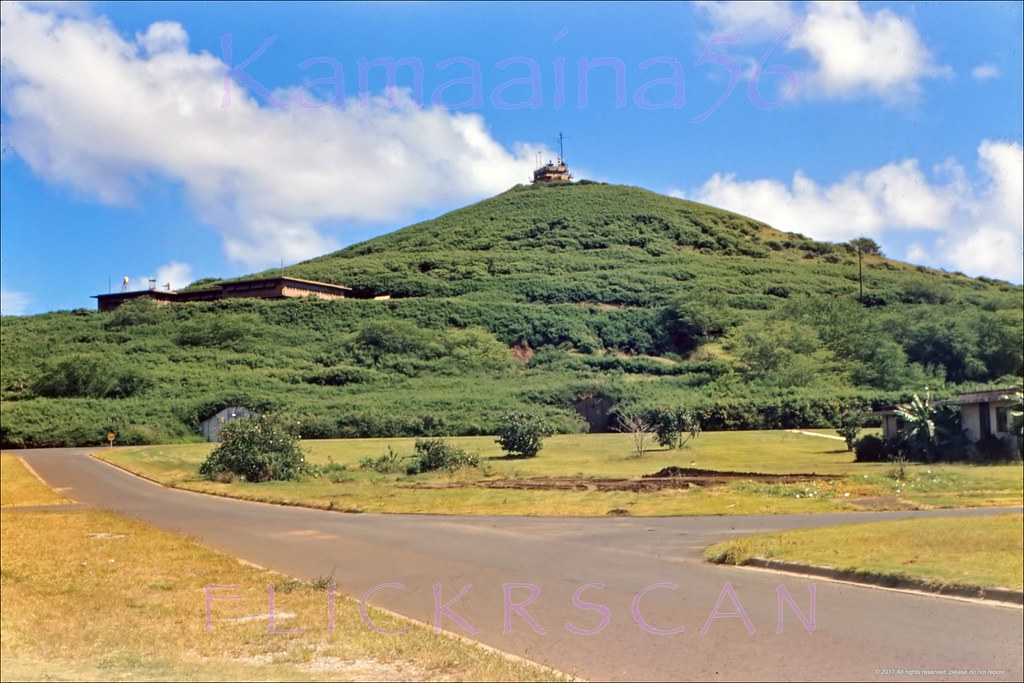 Air Station Kaneohe Bay Hawaii Patch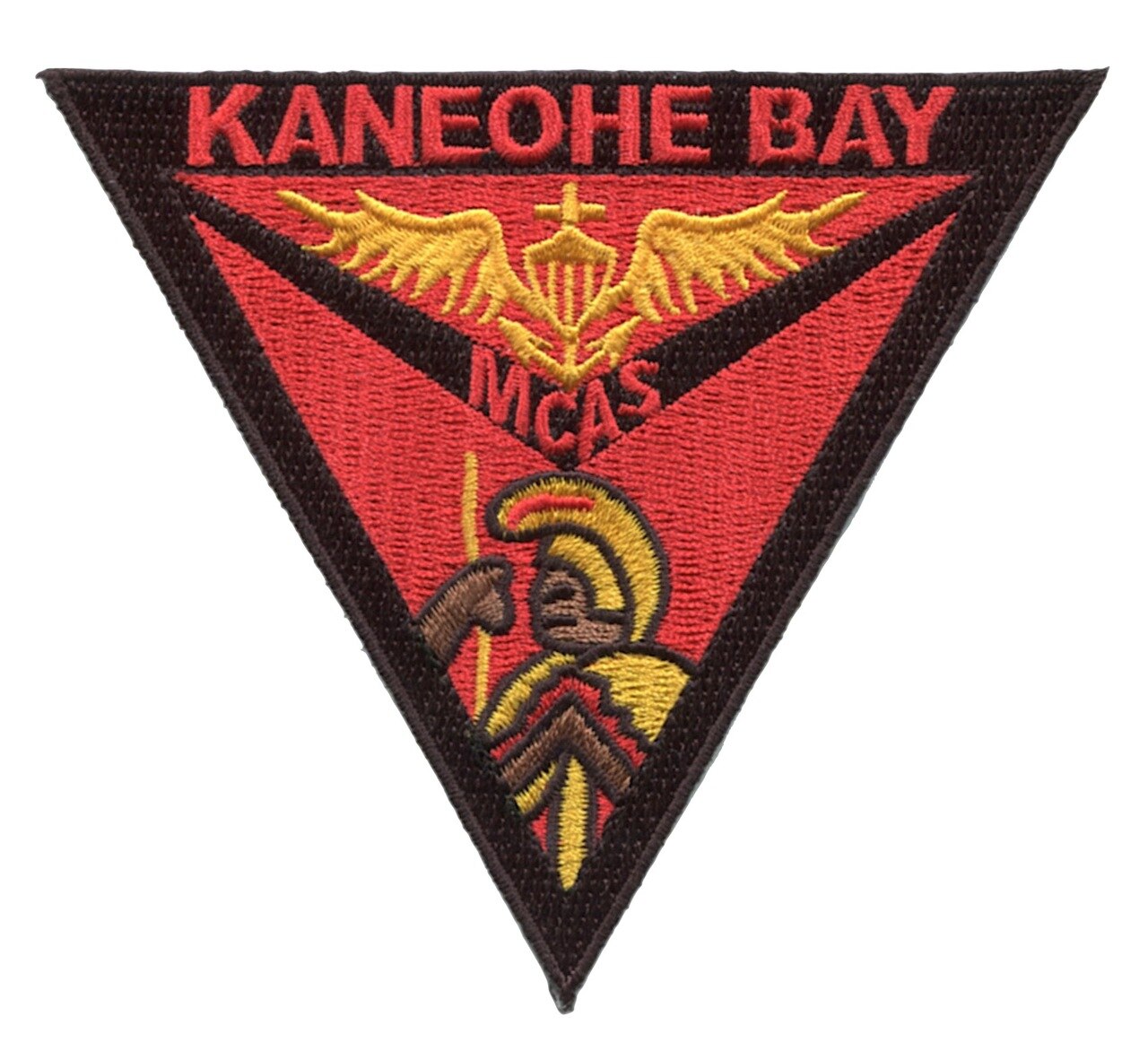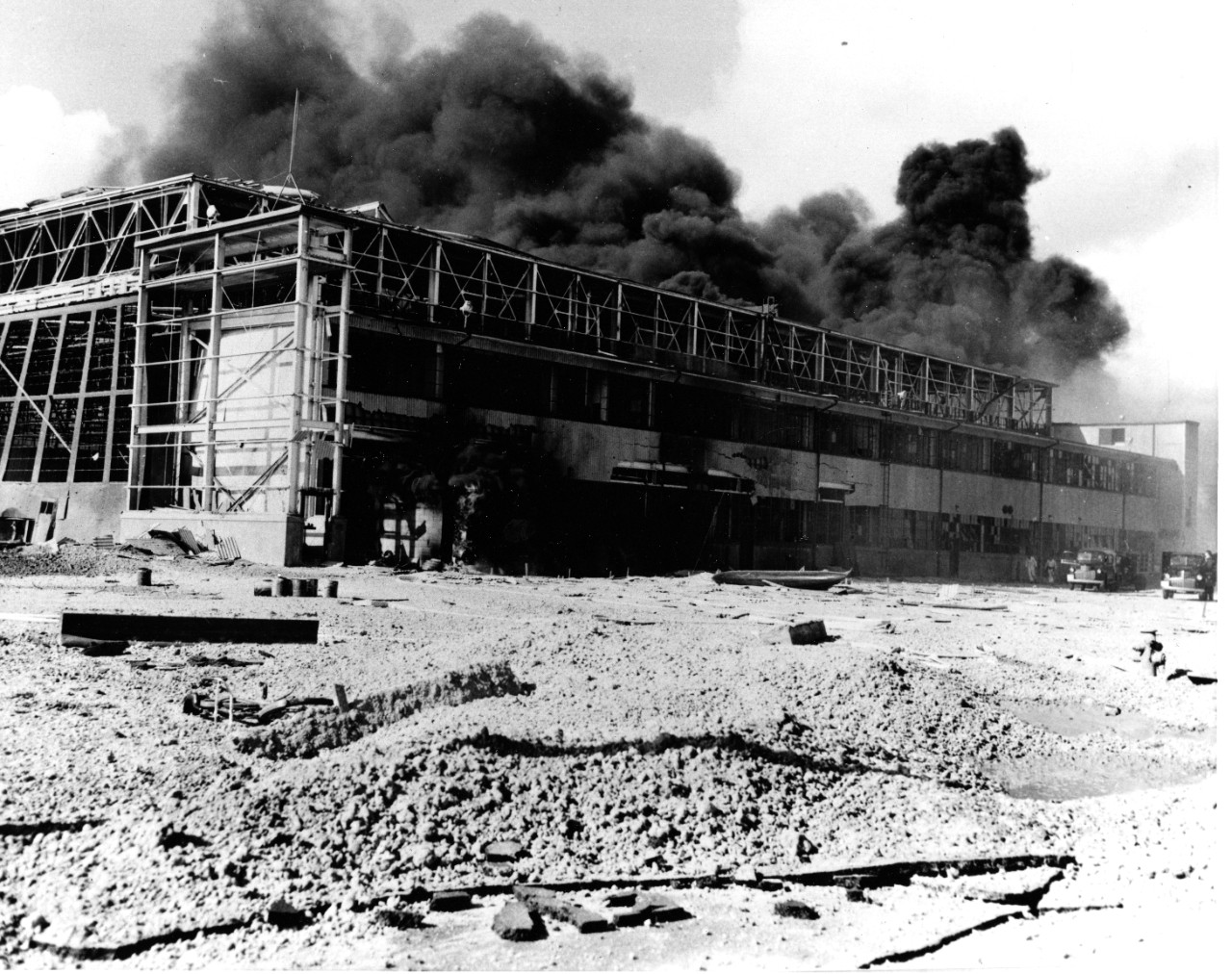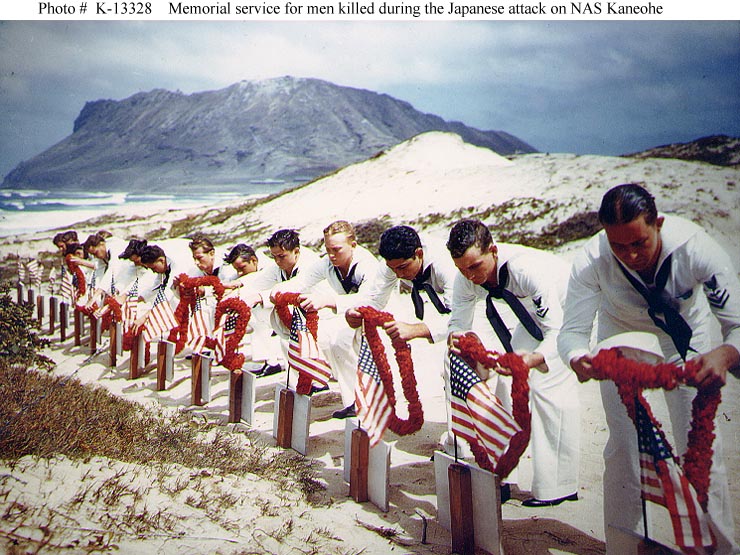 Backstory and Context
The Kaneohe Naval Air Station sits on 2,951 acres of the Mokapu Peninsula. Since the beginning of American military presence on the island in 1918, the original Fort Kuwa'aohe Military Reservation began to acquire more land, expand, and change its name several times. In 1941, the Reservation became Camp Ulupau, and in 1942 it was re-designated as Fort Hase. From 1942 Fort Hase became a major unit in the Windward Coastal Military Command.
           In August of 1940 the United States Navy acquired all of the Mokapu Peninsula to expand to include the Kaneohe NAS. Construction of Kaneohe began in 1939 and was commissioned on February 15, 1941. Between the years of 19139-43, the ocean channels were deepened to allow for the construction of a seaplane runway. This extended the coastline of the Peninsula by adding 280 acres of coral fill.
           On December 7, 1941 at 7:48 a.m., two waves of Japanese Imperial Navy aircraft bombed and strafed Kaneohe NAS. This attack happened several minutes before the bombing of Pearl Harbor. The destruction was widespread. Only 6 of the PBY Catalina "Flying Boats" remained, and only 3 planes survived. The planes that did survive were out on patrol and were damaged in air-to-air combat. Fifteen sailors and two civilians were killed in the attack, and sixty-seven personnel were injured.
           Following repairs, the station added its runway, and 14- inch guns brought from the USS Pennsylvania that would be placed at the top of Ulupau Crater in the seven story deep "Battery of Pennsylvania" as a part of the new coastal defense. During the Pacific campaigns, the 2nd and 5th divisions of the Marine Corps would train at the Kaneohe NAS. Once the armistice was signed on September 2, 1945 servicemen from all branches passed through Kaneohe and other installations on their return to the US mainland and civilian life.
           On April 1, 1946 the Kaneohe NAS was evacuated because of the Alaska tsunami. In May 1949 Kaneohe NAS was decommissioned and placed in a maintenance state. All property was transferred to NAS Barbers Point and the US Navy put Mokapu Peninsula land up for lease. By 1950 only a small security detail remained on the island. In 1951 however, the Marine Corps believed that the Mokapu Peninsula would make an excellent home for a combined air-ground team. They consolidated all landholdings and on January 1951 they commissioned the Marine Corps A.S Kaneohe Bay. In 1954 the Marine Corps consolidated all installations in Hawaii under a single command, the Marine Corps Base Hawaii.
           The Kaneohe Naval Air Station was designated a National Historic Landmark District because of its association with Pearl Harbor. 
Sources
"Kaneohe Naval Air Station." Kaneohe Naval Air Station. 2019. Accessed May 10, 2019. 
   https://aviation.hawaii.gov/airfields-airports/oahu/kaneohe-naval-air-station/.
"Marine Corps Base Hawaii Units Subordinate Commands Marine Corps Air Station." Marine Corps Base
   Hawaii. Accessed May 10, 2019. https://www.mcbhawaii.marines.mil/Units/Subordinate-Commands/Marine-
   Corps-Air-Station/.
"Naval Air Station, Kaneohe Bay, During the Pearl Harbor Raid." Naval History and Heritage Command.
   Accessed May 10, 2019. https://www.history.navy.mil/our-collections/photography/wars-and-events/world- 
   war-ii/pearl-harbor-raid/attacks-on-airfields-and-aerial-combat/naval-air-station--kanoehe-bay--during-the-
   pearl-harbor-raid.html.
Kaneohe Naval Air Station, Historic Hawaii Foundation. Accessed September 26th 2020. https://historichawaii.org/2014/08/18/kaneohe-naval-air-station/.
Image Sources
https://www.history.navy.mil/our-collections/photography/wars-and-events/world-war-ii/pearl-harbor-raid/attacks-on-airfields-and-aerial-combat/naval-air-station--kanoehe-bay--during-the-pearl-harbor-raid.html

https://pearlharbor.org/other-targets-naval-air-station-kaneohe-bay/

https://www.flickr.com/photos/kamaaina56/32907938643

https://www.popularpatch.com/marine-patches/station-patches/air-station-kaneohe-bay-hawaii-patch

https://www.history.navy.mil/our-collections/photography/wars-and-events/world-war-ii/pearl-harbor-raid/attacks-on-airfields-and-aerial-combat/naval-air-station--kanoehe-bay--during-the-pearl-harbor-raid.html

https://pearlharborwarbirds.com/kaneohe-bay-naval-air-station-photos/

Additional Information