South Texas Music Walk of Fame
Introduction
The South Texas Music Walk of Fame was created in 2004 to honor artists who have left their mark in South Texas. The walk includes markers and plaques along Water Street and was initially funded by the owner of the Water Street Oyster Bar. In 2004, the first six stars were installed with more added each year growing to a total of 93.
Images
Sign by WaterStreet regarding South Texas Walk of Fame.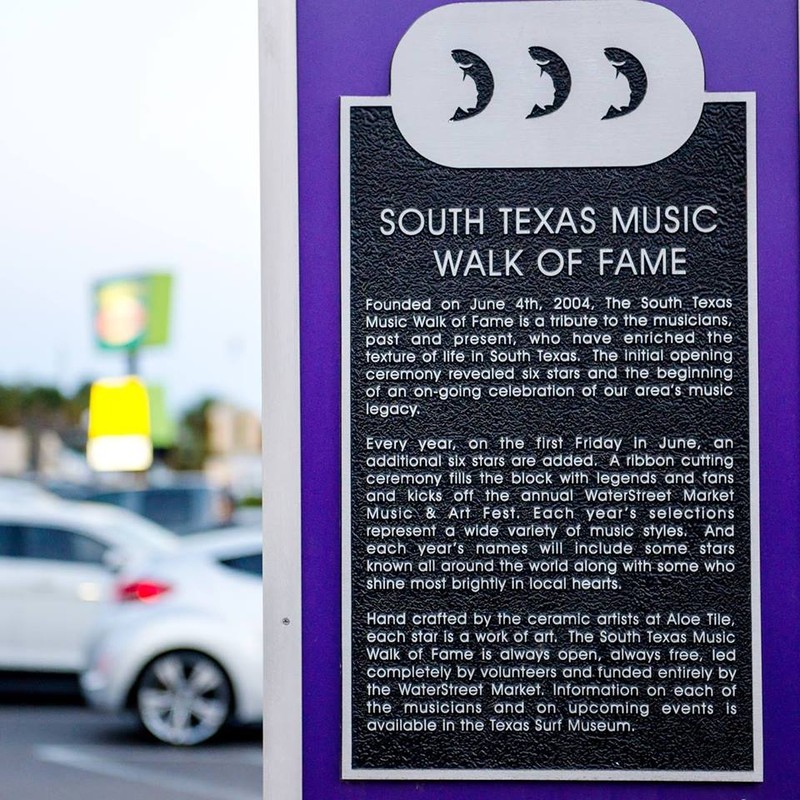 All stars are replica of the above, with each honored artist's name.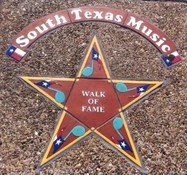 Backstory and Context
A variety of musicians are represented in the Walk of Fame from country to rock and roll. The walk includes ceramic tile stars, handmade by Aloe Tile Works, and circle around the Water Street Market. Each tile has a Texas flag, musical notes, and the honored artist. Musicians include Selena Quintanilla, Al Dean, the Allstars, Andy Moore, and Chris Perez. The Walk of Fame demonstrates the diversity of South Texas in all forms including music, with different styles and genres. Selena Quintanilla Perez is one of the initial nominees and was a leading Tejano Artist born in Corpus Christi.
Sources
1South Texas Music Walk of Fame. Accessed April 19, 2019
2Handbook of Texas Online, Teresa Palomo Acosta, "SOUTH TEXAS MUSIC WALK OF FAME," accessed April 19, 2019
3"Music Libraries and Archives in Corpus Chritisi/Victoria" Texas Music Office. Accessed April 19, 2019
4 Water Street Market, Around the Market, accessed April 22, 2019
5 Handbook of Texas Online, Cynthia E. Orozco, "Quintanilla Perez, Selena," accessed April 22, 2019
Additional Information