Marine Corps Mechanized Museum
Introduction
The museum, started in 2002 thanks to the efforts and leadership of retired Master Gunnery Sergeant Jim King and his band of "dirty docents." The museum not only preserves and displays historic military vehicles, but the volunteers at this museum also work to put them back in working order so the public can more fully appreciate how these vehicles served the men and women of the USMC. The museum has over fifty vehicles on display from World War I-era trucks to Gulf War.
Images
The museum is located in Building 2612 on Vandergrift Blvd. This building was the railroad terminus that brought troops to and from Camp Pendleton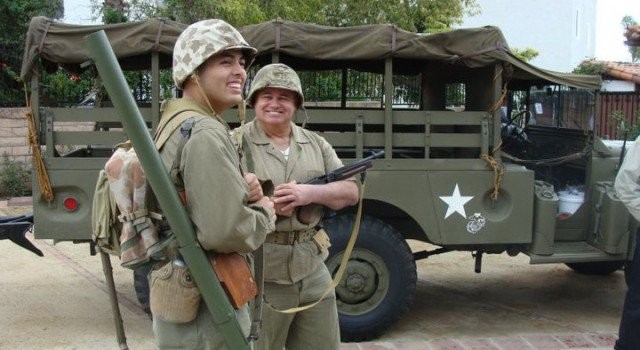 Underdogs: The Making of the Modern Marine Corps-Click the link below for more information about this book
Backstory and Context
The museum is open to the public during the week. When coming aboard Camp Pendleton, please ensure that you have a valid photo ID for every occupant of your vehicle along with current registration and proof of insurance.
Sources
Camp Pendleton Historical Society Website, http://www.camppendletonhistoricalsociety.org/p_programs.html Accessed 10/19/2014 Marine Corps Mechanized Museum Website http://www.themech.org/ Accessed 10/19/2014
Additional Information