The Stamford Harbor Lighthouse
Introduction
Rising just above the crashing waves of Stamford Harbor in Stamford, CT is the Stamford Harbor Lighthouse, a picturesque sparkplug style light that has characterized the Harbor for over a century. Though the lighthouse is no longer in commission for its original purpose, it serves as a fantastic specimen of the lighthouses of the period and as a scenic treasure on the horizon of Stamford.
Images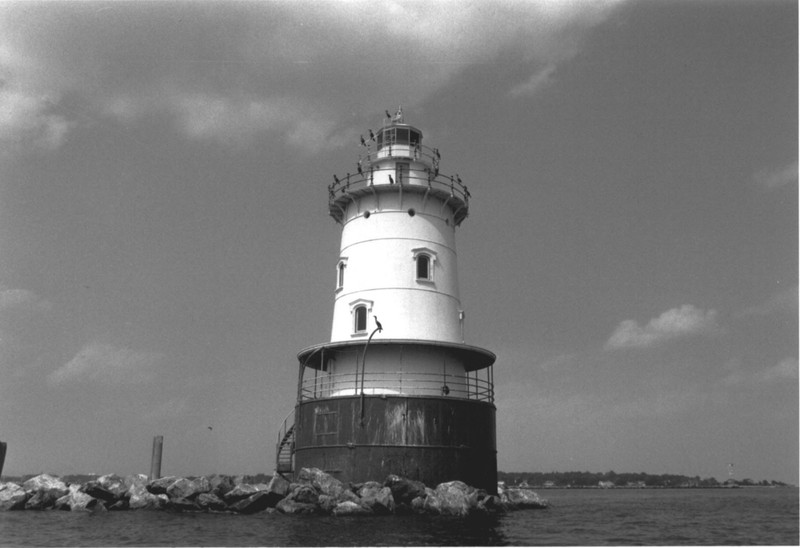 Wide Shot of the Lighthouse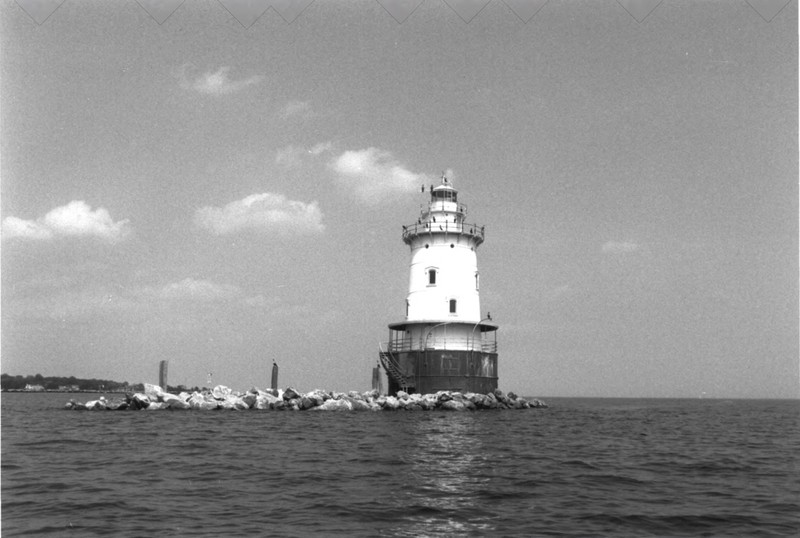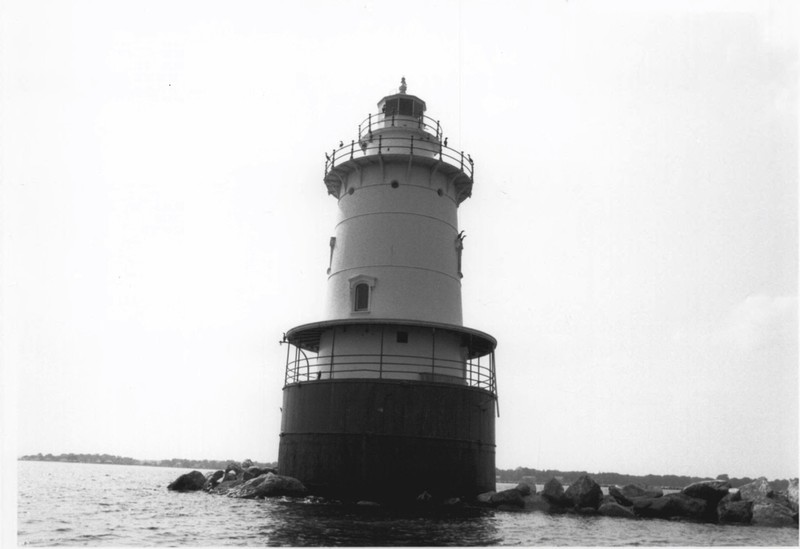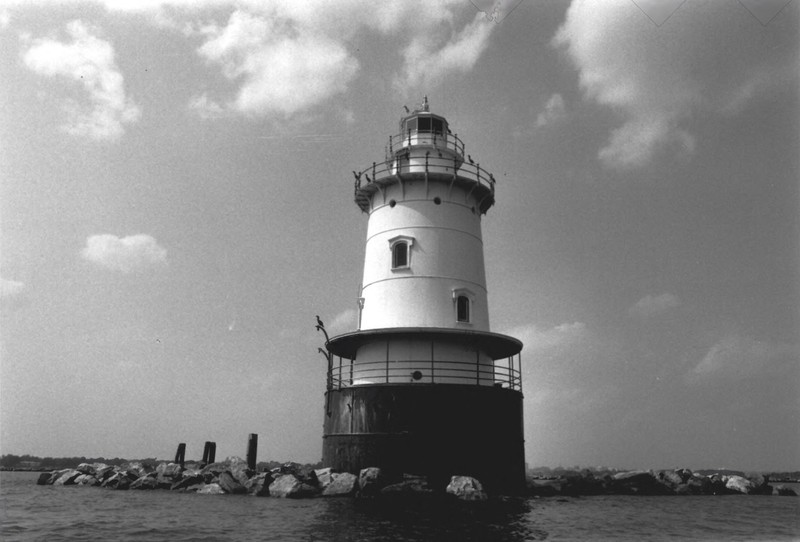 Backstory and Context
The Stamford Harbor Lighthouse was constructed either during or shortly before the year 1882, which was the year the U.S. Board of Lighthouse Engineers has recorded as its first year of service. It represents the pinnacle of lighthouse design approaching the turn of the century, featuring stock details, conical layout, and cost-friendly usage of materials.

While the Stamford Harbor Lighthouse and similar conic-style lighthouses have space for lower-level dwellings, most of them do not feature on-site residences. Many such lighthouses, including the Stamford Harbor Lighthouse, were accompanied by external keeper housing or quarters. This characteristic hints at the changes in lighthouse technology that allowed for considerably less tending on behalf of the lighthouse keeper.
The design of the Stamford Harbor Lighthouse also allowed for easier maintenance of the structure, the style, and the lights. The lighthouse was designed to incorporate cheap, easily replaceable stock detail work, and it could be easily re-painted as the city or engineering corps found it necessary to do so. The shape and framework of the tower allowed lights to easily be raised during initial construction and for repairs.
During its prime, the Stamford Harbor Lighthouse guided countless merchant vessels through the area. The Stamford Harbor had been vital to the local area for decades, being a major point of commerce for coal traders and fishing companies alike. As the 19th century unfolded, Stamford harbor began to see tourist travel, particularly from New York City. Following the American Civil War, it became clear to local mariners that a new lighthouse was needed to improve harbor safety.
After some lobbying of congress, the Stamford Harbor Lighthouse was approved and constructed, helping ships to avoid the increasingly infamous obstacles that dotted the approach to the harbor. The lighthouse served this purpose for decades, only being retired once more modern breakwater lights were constructed and newer methods of navigation had become mainstream.
Now the lighthouse stands to remind visitors and locals alike of Stamford's rich maritime history, while also offering a unique glance at the ingenuities of late-19th century engineering. The sparkplug-style light represents the best of its time, and its simplicity belies the forward-thinking approach the Stamford light was designed with – a design that allowed it to not only serve the city at length, but also allowed it to be preserved until the modern day.

Sources
NPS NRHP Documentation for the Stamford Harbor Lighthouse. NPS NRHP Online Database. February 20, 1991. Accessed May 04, 2019. https://npgallery.nps.gov/GetAsset/939d71d4-ecea-4d18-9744-6fe1d94f878a/. The Official NRHP Nomination Forms for the Stamford Harbor Lighthouse

Stamford Lighthouse Photographic Record. NPS NRHP Online Database. February 20, 1991. Accessed May 04, 2019. https://npgallery.nps.gov/GetAsset/45b5e529-3c2e-4856-b7c8-a09cf87c8788. Photographic Record for the Nomination of the Lighthouse to the NRHP


Additional Information