1876 Barbed Wire Demonstration Historical Marker
Introduction
At this location in 1876, John Warne "Bet-A-Million" Gates and his partner Pete McManus demonstrated the potential of barbed wire for ranchers in the Southern Great Plains by herding their cattle into a pen lined with the wire. This historical marker shares the story of Gates, a barbed wire salesman who demonstrated the effectiveness of barbed wire in a way that launched his influential career. Spectators were amazed at the effectiveness of his product, and demand for barbed wire spread across the Texas ranches. Gates later set out on his own, selling barbed wire before branching out to energy and founding of the Texas Company, later known as Texaco. Gates influenced both the oil industry and ranching, two industries that shaped the nature of Texas and the American West.
Images
Barbed Wire Demonstration Historical Marker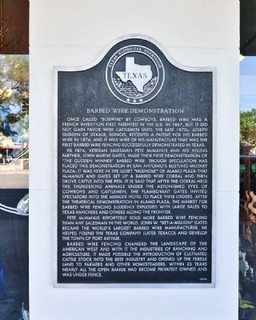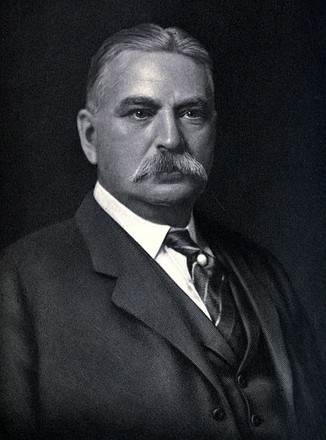 Photo from Official Devil's Rope Barbwire Museum Facebook page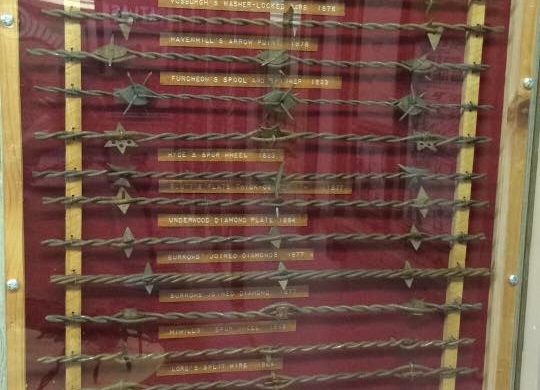 Backstory and Context
Fencing material that could protect crops from cattle was lacking during the westward expansion of the 1870s. The ditches, mud fences, and thorny hedges that Texans used to substitute for the stone and wood fences that worked in the East were too expensive in the more arid climate of the Great Plains where lumber was more scarce. While thorns and wire wouldn't work independently, Joseph F. Glidden of Illinois combined the two to create an empire. On November 24, 1874, Glidden received a patent for his new fencing, which consisted of barbs wrapped around a strand of wire and twisted to hold their place. Of hundreds of designs, this one proved to be most successful. In May 1876, Glidden, in partnership with Isaac Ellwood, sold his interests to Washburn and Moen, a Massachusetts-based wire manufacturer. This manufacturer was eventually absorbed by United States Steel Corporation, which resulted in a near-monopoly for the fencing.
A representative of Glidden and Ellwood's Barbed Fence Company, Henry Sanborn, traveled to Texas in 1875 to sell their new product. While he did sell in the state, he did not make it into the large potential market. So, the following year Pete McManus and his partner John Warne "Bet-A-Million" Gates managed to put on a successful demonstration of their "Winner" wire on the Alamo Plaza in San Antonio, calling their product "light as air, stronger than whiskey, and cheap as dirt." Their wire managed to hold a herd of provoked longhorns in a corral in front of an astonished crowd, which led to Gates becoming the world's largest barbed wire manufacturer. He later went on to help found the Texas Company which later became Texaco.
Pioneer Charles Goodnight saw the need for clear grazing rights, which brought an end to the open range upon which the early cattle industry had been built. By enclosing herds, controlled livestock breeding was much easier, which severely damaged the need for longhorn cattle who were used to the open range. Barbed wire also brought an end to the long cattle drives and Indian raids of the time.
Sources
"Barbed Wire Demonstration." Historical Marker Database. June 16, 2016. Accessed April 29, 2019. https://www.hmdb.org/marker.asp?marker=30607.
McCallum, Frances T., and James Mulkey Owens. "BARBED WIRE." The Handbook of Texas Online. June 12, 2010. Accessed April 29, 2019. https://tshaonline.org/handbook/online/articles/aob01.
Additional Information