Holladay Hall
Introduction
Holladay Hall is the first building on North Carolina campus and was used for classes,labs, library, offices, gym, dormitories. It was named Holladay Hall after the first president of North Carolina State University. Today the building is the Chancellors office. It's located across from the Bell tower on campus.
Images
Holladay Hall N C. State Univiersity built in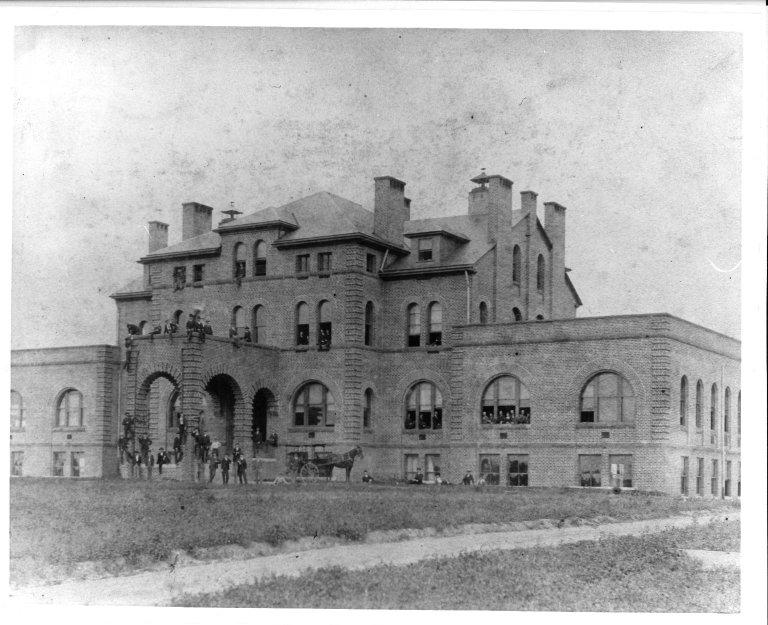 Backstory and Context
The 37th United States Congress voted and passed the Morrill Land Grant act. This act established colleges that focused on Agricultural and Mechanical arts. The act permitted the sale of federal land, 30,000 acres, and the proceeds were used to establish colleges that taught agricultural,military tactic,mechanic arts. President Abraham Lincoln signed the act in 1862 and it became law. The act was extended in 1862 to the Confederate states. North Carolina State started construction of it's campus in 1888 and laid the first cornerstone of the Main Building.
The building was constructed using bricks that were manufactured at the state prison. In addition prisoners built the structure that would house The building burnt down in 1895 , and was then rebuilt. Originally the building did not have electricity or running water. There were 3 floors. The basement with a kitchen, gym, and lab space.The first floor had a library,classrooms, offices.The second and third floor were used for rooms for the student's.
In 1915 the building was named after the first president of the college Alexander Quarles Hollady. Mr Hollady was applying as an english teacher and was offered the position of presidency of the school. He remained as the president for 10 years. During that time an additional eleven buildings were constructed including dormitories , engineering and agricultural buildings.
Sources
https://historicalstate.lib.ncsu.edu/timelines/campus-buildings-grounds
https://en.wikipedia.org/wiki/Morrill_Land-Grant_Acts
https://www.nap.edu/read/4980/chapter/2
https://en.wikipedia.org/wiki/History_of_North_Carolina_State_University

https://en.wikipedia.org/wiki/Land-grant_university
https://www.ncpedia.org/biography/holladay-alexander

https://projects.ncsu.edu/facilities/buildings/holladay.html

https://news.ncsu.edu/2012/07/land-grant-legacy/