Watauga Hall
Introduction
A five-story structure currently serving as a residence hall on the campus of NC State University. It has also housed administrative departments, such as personnel, information services, and campus planning. The original building was constructed in 1893, but was destroyed by fire and rebuilt in 1903. It is named for the "Watauga Club," which was comprised of Raleigh-area men who encouraged the opening of a state college to teach the practical applications of science and industrial education.
Images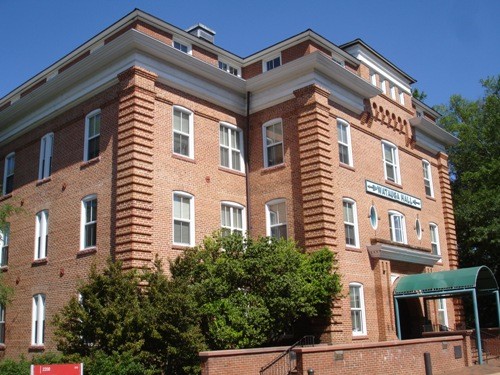 Backstory and Context
The structure was rebuilt from the original building which was destroyed by fire over Thanksgiving Weekend in 1901. The hall was named in honor of a young professional society, the Watauga Club. During its early history, the building was site of many pranks resulting from an ongoing rivalry between the Engineering and Agriculture students, including letting loose a mule inside the building. The name was also chosen because at the time, the name had no particular connotation or association to the public, although in more recent years the word "Watauga" has come to be associated with an exploring, pioneering spirit.