Talavera
Introduction
Constructed in 1838 by Thomas Talley, a local grocer and former plantation owner from Hanover County, the house known as Talavera became one of the first houses constructed in Richmond's famous Fan District. Talley's writer daughter Susan Archer Talley, later Weiss, became friends with Edgar Allan Poe, and entertained Poe at the house during the Summer of 1849. Poe allegedly gave his last reading of his poem "The Raven" in the front parlor of the home. Conrad Frederick Sauer, founder of the C.F. Sauer Company, became the next owner of the house and prevented it from being demolished. Since then, the house was moved from Broad Street to its current location on Grace Street and saved by preservationists in the 1970s. Talavera remains privately owned and is not open to the public.
Images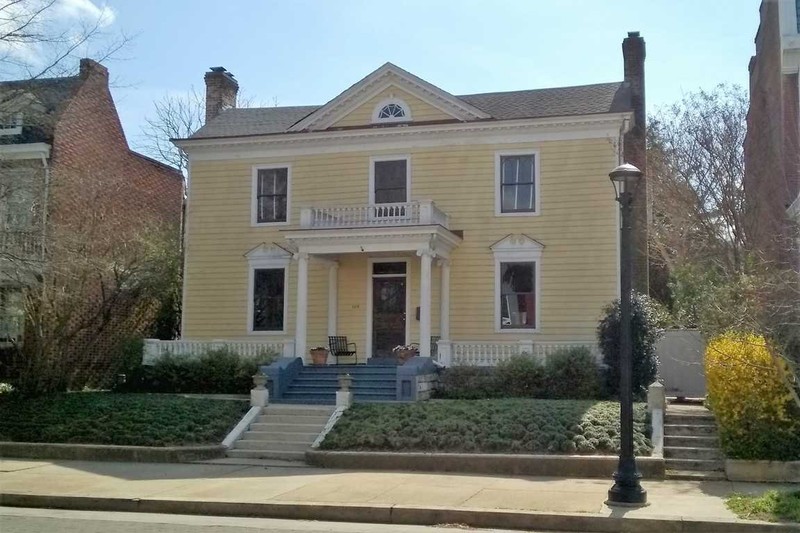 Historic photo of Talavera.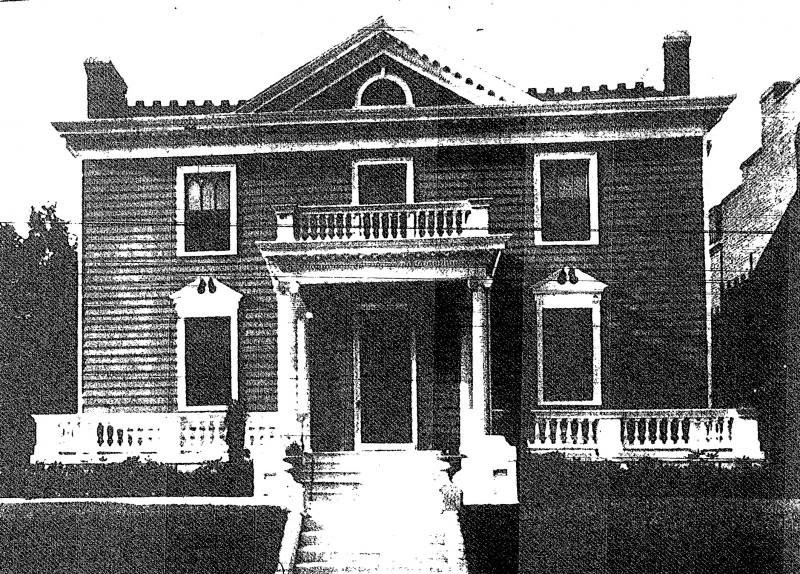 Susan Archer Talley Weiss - former friend of Edgar Allan Poe, poet, and Confederate spy.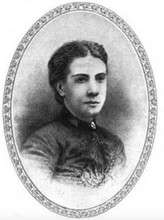 Backstory and Context
Originally from Hanover County, Thomas and Eliza Talley left behind a large plantation and his law practice and moved to Richmond around 1830 in order to provide their daughter Susan Archer Talley with a better education. The Talleys began purchasing lots on the western end of Richmond, later becoming the Fan District, which eventually amassed to 25 acres. On this property, the Talleys constructed their two-story, vernacular Federal style farmhouse known as Talavera in 1838. Despite losing her hearing after a bout of scarlet fever as a child, Susan Archer Talley became an accomplished poet and artist. By the 1840s, her poems were featured in such publications as Southern Literary Messenger. Around this time, Susan befriended Rosalie Poe, Edgar Allan Poe's sister, and became acquainted with Poe through her. During 1849, Poe became a frequent visitor to Talavera while in Richmond, and gave his last reading of "The Raven" in the front parlor of the home two weeks before his death.
During the Civil War, the Talleys undoubtedly left Richmond since Robert E. Lee occupied the home and converted it into Battery #10. Susan, however, acted as a Confederate spy. She was caught and arrested by Union forces in 1862 and imprisoned in Fort McHenry in Baltimore, Maryland. While imprisoned, she met and married a German Union soldier, Col. Von Weiss in 1863. The marriage produced one son and lasted only a short time before Susan sought a divorce. Susan continued to write poetry for the remainder of her life, passing away at the age of 95 on April 7, 1917.
Talavera was sold during the 1870s and eventually came into the possession of Conrad Frederick Sauer. Sauer, a pharmacist by trade, founded the C.F. Sauer Company in 1887 which continues to manufacture food extracts and flavorings among other products. Sauer saved Talavera from demolition in 1904 when he purchased the home which became his private residence. For the next two decades, the Sauers resided in Talavera. The last 80 years of the 20th-Century witnessed Talavera undergo several preservation attempts, such as moving it from Broad Street to nearby Grace Street and its purchase and restoration in the 1970s by a group of preservationists. Today, Talavera remains privately owned and is not open to the public.
Talavera is currently not a designated a Virginia Historic Landmark nor is it listed on the National Register of Historic Places.
Sources
Other Poe Sites. The Poe Museum. April 26, 2019. https://www.poemuseum.org/other-poe-sites.

Poe in Richmond. The Poe Museum. April 26, 2019. https://www.poemuseum.org/poe-in-richmond.

Young, Julie. Amazing West Grace Street. Richmond Times-Dispatch. February 5, 2011. April 26, 2019. https://www.richmond.com/entertainment/amazing-west-grace-street/article_192c58d7-ec55-59e0-a9f9-74f802e06e44.html.

Haddad, Jessica Ronky. If These Walls Could Talk. Richmond Magazine. October 2, 2017. April 26, 2019. https://richmondmagazine.com/home/house-tours/house-story-tour-series/.

Miss Susan Archer Talley. Edgar Allan Poe Society of Baltimore. April 26, 2019. https://www.eapoe.org/people/talleysa.htm.

Biography of Susan Archer Talley. Virginia Lucas Poetry Scrapbook. December 6, 2016. April 26, 2019. http://scalar.usc.edu/works/lucas-collection-poetry-scrapbook/susan-archer-talley-weiss-biography.

History. C.F. Sauer Company. April 26, 2019. https://www.cfsauer.com/company/history/.