Oak Hill Cemetery
Introduction
Oak Hill cemetery is Alabama's oldest cemetery. Most of the burials in Oak Hill were interred before 1930. Some of the burials include early mayors of Birmingham, several American Civil War veterans, and a Potter's Field section where many victims of the cholera epidemic in 1873 were laid to rest. Additionally, Fred Shuttlesworth, an important civil rights leader, was buried here in 2011.
Images
Oak Hill Cemetery is the state's oldest cemetery, dating to the mid-19th century.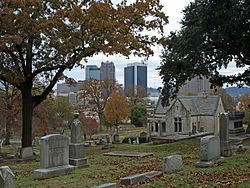 The cemetery features many architecturally unique mausoleums.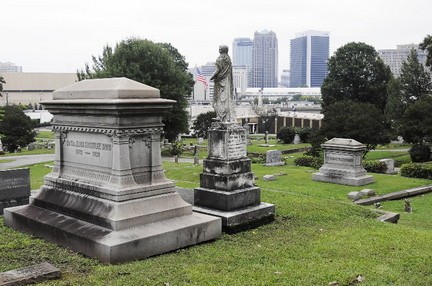 Backstory and Context
Oak Hill Cemetery was originally known as the City Cemetery. It was built when Birmingham was founded in 1871. The cemetery is located just north of downtown on about 21.5 acres. Today there are about 10,000 burials at Oak Hill.1

There are several notable burials at Oak Hill. William S. Mudd, the builder of Arlington Antebellum Home & Gardens Robert Henley, the first mayor of Birmingham, James Sloss the founder of Sloss Furnaces, and Fred Shuttlesworth a noted civil rights leader are just a few of the many buried at Oak Hill. There were also numerous American Civil War veterans buried here. Additionally, Oak Hill has a "Potter's Field" section where many victims of the 1873 cholera epidemic were buried.

In 1977, Oak Hill Cemetery was added to the National Register of Historic Places. Oak Hill Memorial Association works to preserve and restore the cemetery and its existing records and facilities. Oak Hill Memorial Association also puts on a lot of events during the year including character tours and fun runs. The proximity to the city makes Oak Hill a convenient location to bike and jog.
Sources
"About Us." Oak Hill Cemetery. Accessed October 10. 2015. http://www.oakhillbirmingham.com/about_us.
Additional Information