Salmagundi Club
Introduction
Founded in 1871, the Salmagundi Club is one of the oldest art organizations in the United States. It began simply as a sketch class and has evolved over the years into a gallery that offers exhibitions, classes, and auctions throughout the year. The Salmagundi Club is housed in a landmarked brownstone in Greenwich Village which houses more than 1,500 works of art.
Images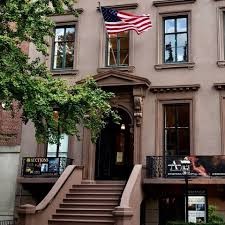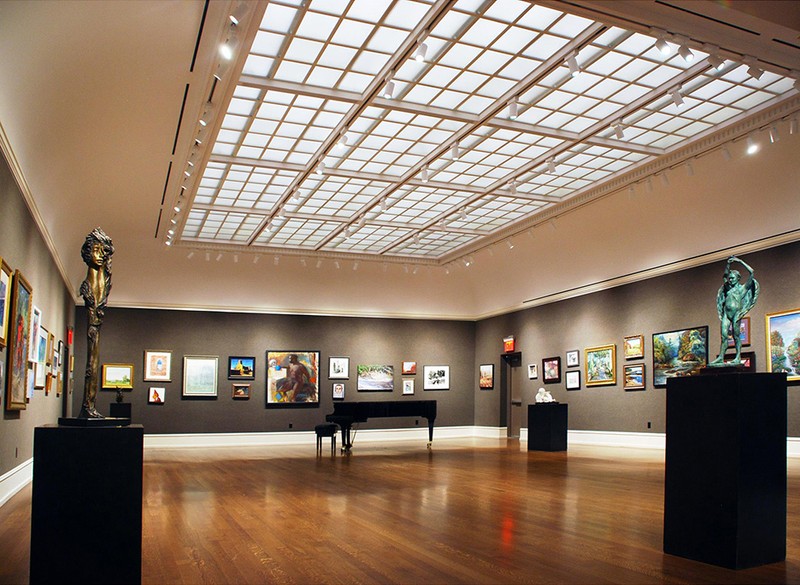 Backstory and Context
The private Salmagundi Club began in 1871 as the New York Sketch Class, when local art students began offering sketch classes in Jonathan Scott Hartley's studio. The group purchased the current building, located on 5th Avenue, in 1917.

The club adopted its curious name in 1877 when it began calling itself the Salmagundi Sketch Club. According to the club's website, the name comes from Washington Irving's collection of wit and wisdom known as "The Salmagundi Papers." The club's dining hall serves a dish called Salmagundi Stew, which it has prepared from its earliest years.

For its first one hundred years, the club only admitted men. A separate club for women, the Pen and Brush Club, opened around the corner. It was only in 1973 that the Salmagundi began admitting women as members, although works by women were always accepted for display. Over the years, the Salmagundi Club has seen its membership grow to nearly 1,000, and its roster includes numerous noteworthy figures from the art world. The club's members have included N.C.Wyeth, Louis Comfort Tiffany, Stanford White, William Hart, and Norman Rockwell. Honorary members have included Winston Churchill and Al Hirschfield, among others.

The club is located in the only privately owned brownstone on 5th Avenue below 124th Street. The building is listed on the National Register of Historic Places and has been a filming location for numerous television shows.






Sources
Weiss, Lois. Salmagundi Club Serves as a Local Treasure for City's Art-Lovers. New York Post. March 06, 2018. Accessed April 20, 2019. https://nypost.com/2018/03/06/salmagundi-club-serves-as-a-local-treasure-for-citys-art-lovers/.

Amateau, Albert. Salmagundi Keeps it Real with Modernization. The Villager. April 09, 2015. Accessed April 20, 2019. https://www.thevillager.com/2015/04/salmagundi-club-keeps-it-real-with-modernization/.


Additional Information