William Lescaze House
Introduction
In 1934, architect William Lescaze redesigned a townhouse for himself that would serve as both his home and a studio. The home is now regarded as the first Modernist residence in New York City. Because of it architectural significance, the home was landmarked by the city of New York in 1976 and was added to the National Register of Historic Places in 1980.
Images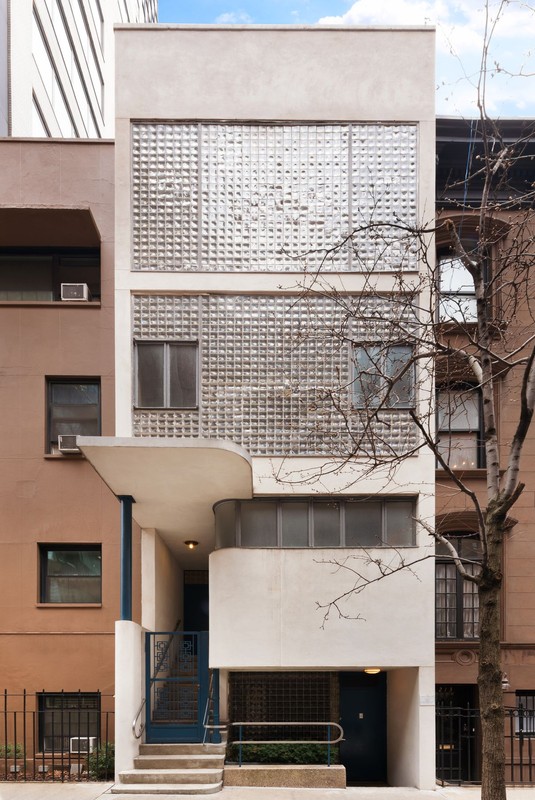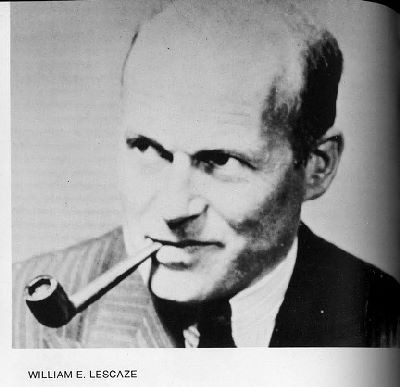 Backstory and Context
Swiss-born architect William Lescaze, who was one of the most highly regarded Modernist architects, came to the United States in 1920. He worked first in Philadelphia before moving to New York, where he partnered for a time with George Howe before starting his own firm.

Lescaze believed that the design of a home or building could influence the well-being of its residents. Consequently, he purchased the brownstone on E. 48th Street which was built before the Civil War and redesigned it to be more suitable for the modern age. He eliminated ornamentation and created a flat, unadorned exterior with a sleek, curved entryway.

The building is also noteworthy for the use of glass blocks. Though they are widely used now, at the time, they were a novel addition on an American structure. Lascaze had seen them used in Europe and he employed them for skylights as well as for a significant part of the facade. Lascaze used the blocks because they were energy efficient and allowed natural light into the building. The architect had a particular interest in keeping energy costs low, as the home was also the first in the city to have central air conditioning.

The home, which is listed on the National Register of Historic Places and is a New York City Landmark, was put on the market in 2018 for $4.95 million.



Sources
Goldberger, Paul. Architecture: A William Lescaze Retrospective. New York Times. August 21, 1985. Accessed April 20, 2019. https://www.nytimes.com/1984/08/21/arts/architecture-a-william-lescaze-retrospective.html.

Lescaze House and Studio. Hidden Architecture. May 07, 2017. Accessed April 20, 2019. http://hiddenarchitecture.net/lescaze-house-and-studio/.

Carlson, Jen. Inside NYC's First Modernist Home, Now on the Market for $5 Million. Gothamist. July 24, 2018. Accessed April 20, 2019. http://gothamist.com/2018/07/24/inside_nycs_first_modernist_home_lescaze.php#photo-1.