Bethel Presbyterian Church and Cemetery
Introduction
The Bethel Presbyterian Church was founded in 1845. The history of the church and its locations offers insight into the growing population of the Waverly and Parkersburg areas. The church's cemetery has graves that predate the church's founding and holds many prominent local citizens. The building itself is an example of Gothic Revival style architecture and was added to the National Register of Historic Places in 2013.
Images
The exterior of the church building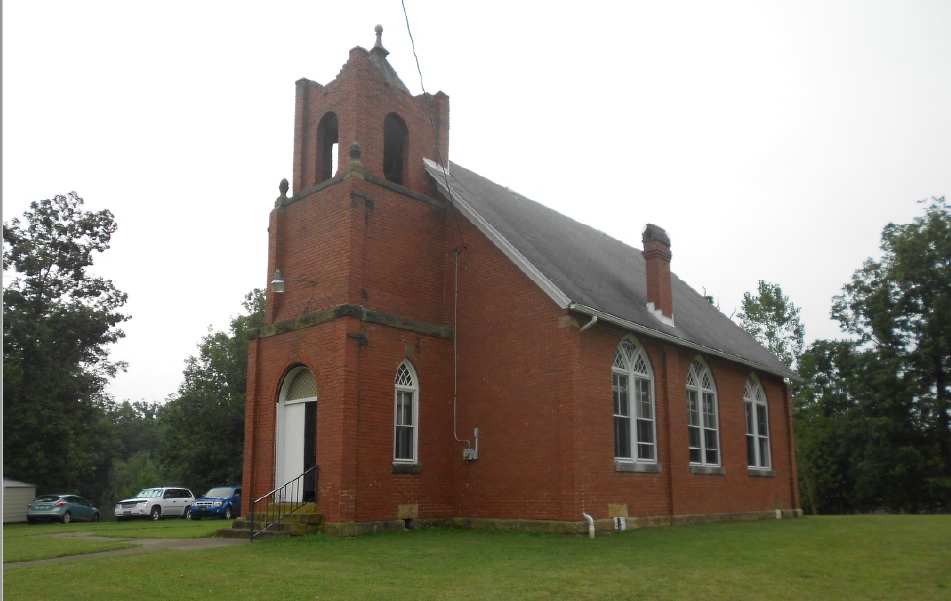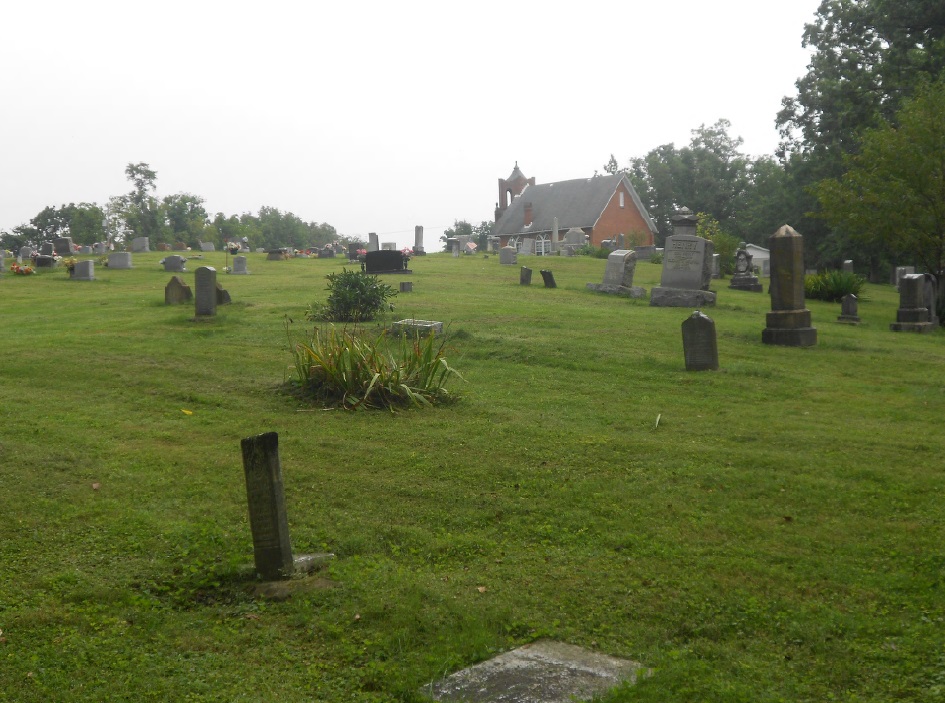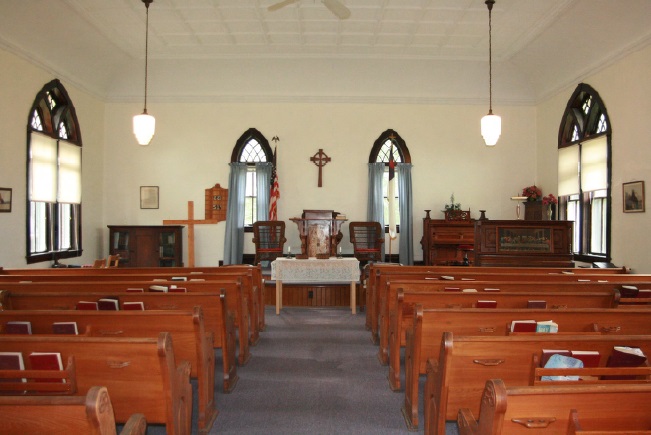 Backstory and Context
  The Bethel Presbyterian Church is situated on the outskirts of Waverly, WV along the Ohio River. The property is comprised of a rectangular church building and an open cemetery with trees along the property's edges. Much of the church's structure is original including the brick facade and sandstone foundation. Although, the building was constructed with a slate roof which was replaced by asphalt shingles. Some of the windows feature Gothic Revival style accents and the church also boasts a functioning, original bell tower. An annex was added to the property in 1990, but is not connected to the church building. 
  Next to the buildings lies the church's cemetery. There are about 350 persons buried on this site. Almost half of the stones date to the 19th century. Within the cemetery, there are also several Victorian and twentieth-century monuments. 
  The church was begun by William McKinney in 1845. McKinney opened his home to a small congregation in Waverly. Later that year, the church found a more permanent home near Bull Creek but were forced to relocate once again after flooding in 1852. After residing in a log building for several years after the flood, the William and Martha Ann Hunter family donated property to the church in 1857. A new, white frame church was built on the site and was opened in 1859. The church remained here until this current structure was built for unknown reasons in 1904. 
  The new Bethel Presbyterian Church was officially opened in 1905. Rev. C. Ely delivered a sermon to celebrate the official opening. Gifts to the church were donated for this opening ceremony, including a handmade pulpit and a new organ. Both items remain in the church today. The cemetery property was donated around the same time as the property for the church building. It had been a small family cemetery previously, the oldest grave dating October of 1823. The property was added to the National Register of Historic Places in 2013.
Sources
Riebe, Erin. Bethel Presbyterian Church National Register of Historic Places Nomination Form. WV Department of Arts, Culture, and History. . Accessed April 17, 2019. http://www.wvculture.org/shpo/nr/pdf/wood/14000107.pdf.
Additional Information