Columbia Hall
Introduction
Built in 1952, this structure was built to serve as the new St. Michael Hospital on Columbia Road. It would later go through many changes in uses and in its names until it became the building known as Columbia Hall
Images
Drawing of Saint Michael's Hospital in 1957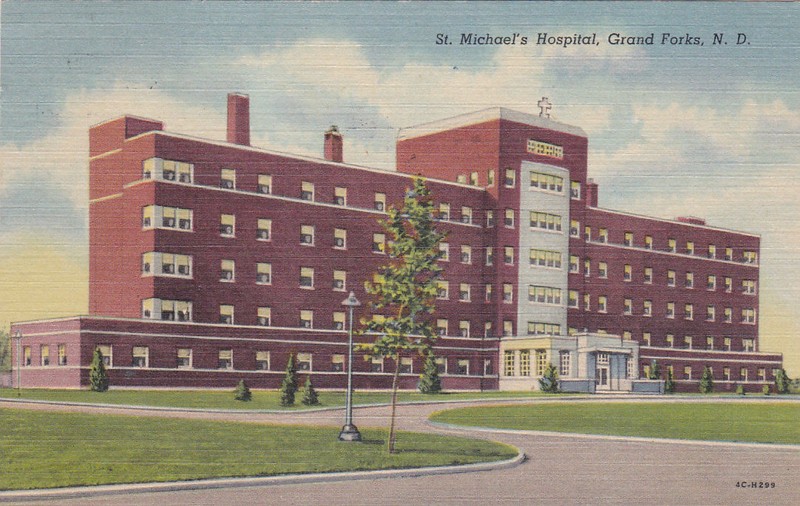 Saint Michael's Hospital in 1960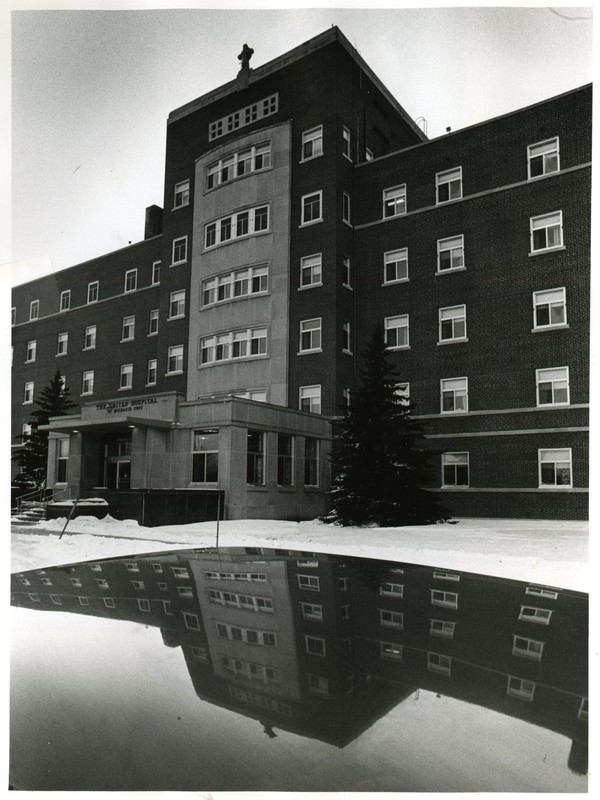 Saint Michael's Hospital in 1980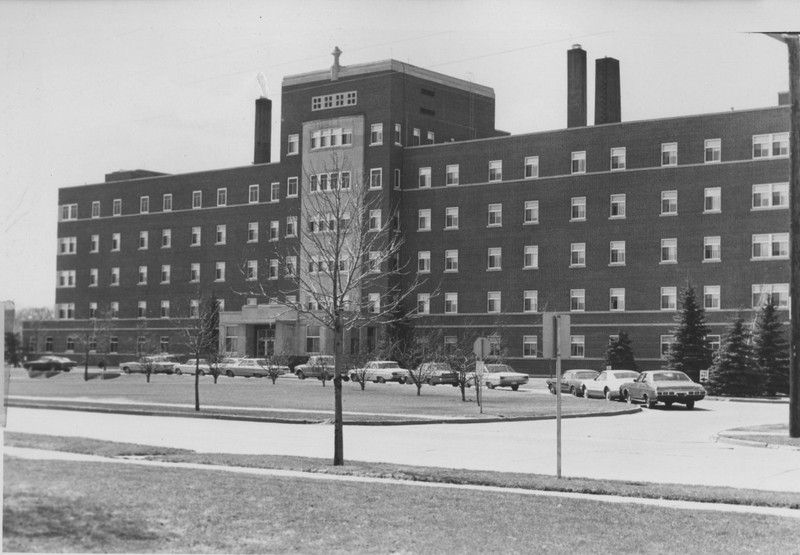 Saint Michael's hospital in 1997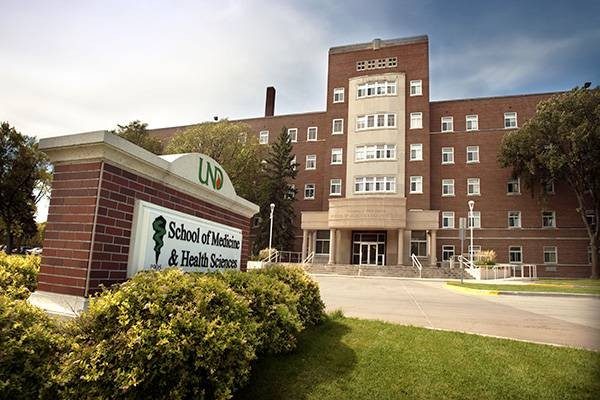 Backstory and Context
The building was first constructed in 1952 as the new location for St. Michael's hospital near the University of North Dakota. Made out of brick and in a narrow rectangular shape. In 1972, St. Michael's Hospital and the Deaconess hospital, the only two hospitals in Grand Forks, merged together to form United Hospital.

The building had been given a ten year lease in 1981 to the University of North Dakota. The building was reopened in 1994 after undergoing intense renovations which added multiple areas to the building including cluster based classrooms and a bio-information learning center.

United Hospital remained in this building until it was joined with Grand Forks Central Health and became a part of Altru in 1997. It became the full time home of UND's medical school for the next 19 years after 1997.

The new School of Medicine & Health Sciences opened in 2016. The building was renamed Columbia Hall and became a center for the College of Arts and Sciences as well as the Psychology research facility and the Honors program.


Sources
Vennes, John. McGuire, Patrick. North Dakota, Heal Thyself: The Story of the First Hundred Years at the School of Medicine and Health Sciences, the University of North Dakota: 1905-2005. University of North Dakota School of Medicine and Health Sciences Press, 2005.


Additional Information