C. W. Snow and Company Warehouse (A.K.A. Lofts on Willow)
Introduction
Built in 1913, the warehouse turned apartment complex stands as the last commissioned work by architect Archimedes Russell.The building originally functioned as a warehouse for Charles Wesley Snow's C.W. Snow & Co. retail and wholesale medicine business (pharmacy). Snow was a prominent business leader (and banker), and active in several organizations ranging from his church to the local historical association.
Images
C.W. Snow & Co. Warehouse (now Lofts on Willow)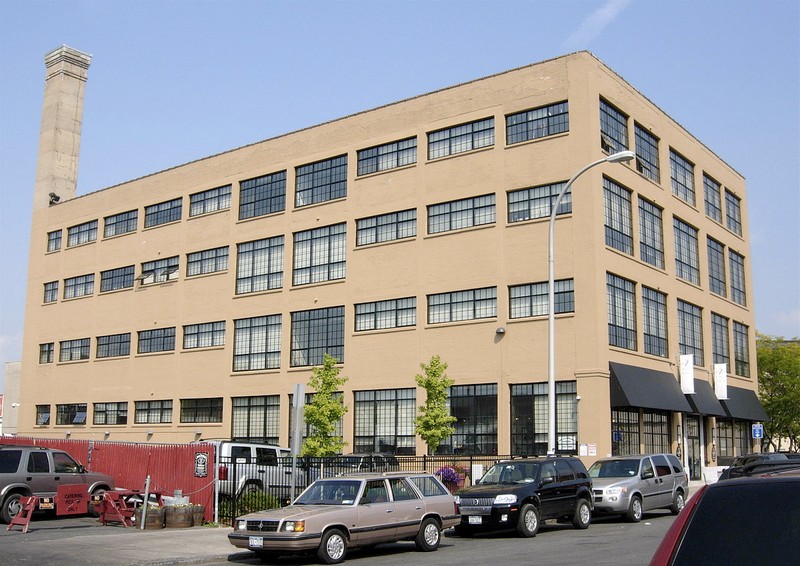 Backstory and Context
Designed by Archimedes Russell (of Russel & King), a prominent Syracuse architect, the C. W. Snow and Company Warehouse was completed in 1913; it proved to Russell's last commission. The name refers to Charles Wesley (C.W.) Snow (1835-1918), a Syracuse entrepreneur and businessman who, for several years, owned and operated a prolific retail and wholesale medicine business (mostly pharmacy) under the name C.W. Snow & Co.
C.W. Snow was also profoundly active in the Syracuse community including as one of the creators of the Syracuse Chamber of Commerce. He also worked as the director of the First National Bank of Syracuse and served on the board of trustees for such organizations as the May Memorial Church Board, Onondaga Historical Association, and St. Joseph's Hospital.
Architecturally, the building is associated with the Modern Movement, but its most striking feature involves Russel's use of a patented, flared "mushroom" column structural system that alleviated the need for steel girders, one of Syracuse's earliest industrial buildings to include such innovation.
In 2007, as is the case with numerous cities throughout the world, a renovation project transformed the former industrial building into a 48-unit loft apartment building. In 2008, the New York State Office of Parks, Recreation and Historic Preservation awarded the builders of the Willow Street Lofts, LLC with a Project Achievement award for its "outstanding commitment to community revitalization and the adaptive use project of the former CW Snow Warehouse."
Sources
Beauchamp, William Martin. Past and Present of Syracuse and Onondaga County, New York Volume 2; From Prehistoric Times to the Beginning of 1908. Chicago: S. J. Clark & Company, 1908.
"Charles Wesley Snow Collection." Syracuse University Libraries Special Collections Center. syr.edu. Accessed April 15, 2019. https://library.syr.edu/digital/guides/s/snow_cw.htm#d2e86.
Larrabee, Eileen and Dan Keefe. "Press Release: New York State Historic Preservation Awards Announced for 2008." New York State Office of Parks, Recreation and Historic Preservation. ny.gov. December 3, 2008. https://parks.ny.gov/newsroom/press-releases/release.aspx?r=696.
"Local Landmarker: Issue 11" New York State Office of Parks, Recreation and Historic Preservation. ny.gov. March 2009 https://parks.ny.gov/shpo/certified-local-governments/documents/LocalLandmarker2009March.pdf.
Randhawa, Selena. "Why warehouse conversions are sweeping the globe." CNN. cnn.com. October 26, 2017. https://www.cnn.com/2017/10/26/world/industrial-renovation-one-square-meter/index.html.

Photo Source

C.W. Snow & Co. Warehouse (now Lofts on Willow): By Crazyale - Own work, Public Domain, https://commons.wikimedia.org/w/index.php?curid=4715914

Additional Information