Archie and Nancy Martin House
Introduction
The Archie and Nancy Martin house is an important example of Craftsman Style bungalow residential architecture. Its broad front porch and large pillars produce an inviting entrance. The main floor dining room features a built-in oak buffet and colonnade bookcases. The spacious second floor accommodates three pleasant bedrooms well-lit by natural sunlight. Lincoln Way was once lined with residential homes interrupted by a few scattered gas stations at intersections. Now, the Martin house is one of only a few remaining homes along the downtown section of Lincoln Way. Its location is an essential aspect of its local historic landmark status.
Images
Martin House, front facade.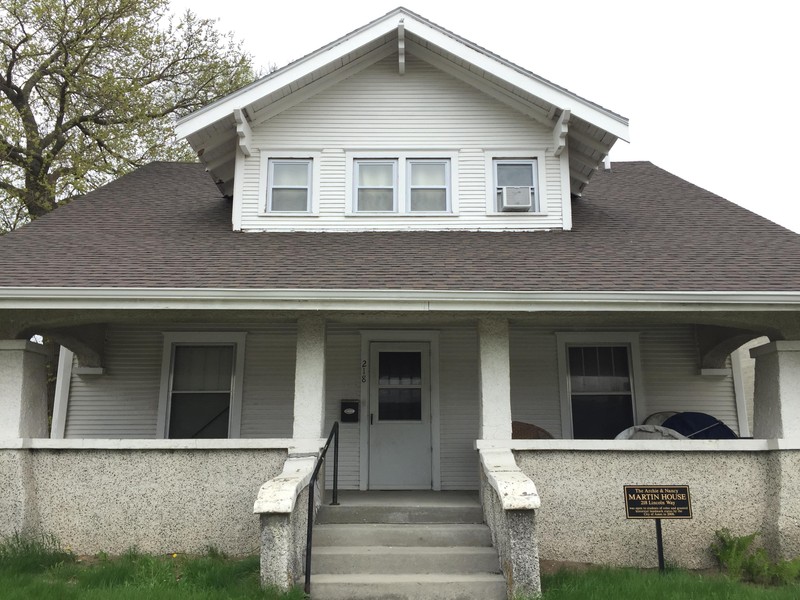 Martin House, detail showing City of Ames historical plaque.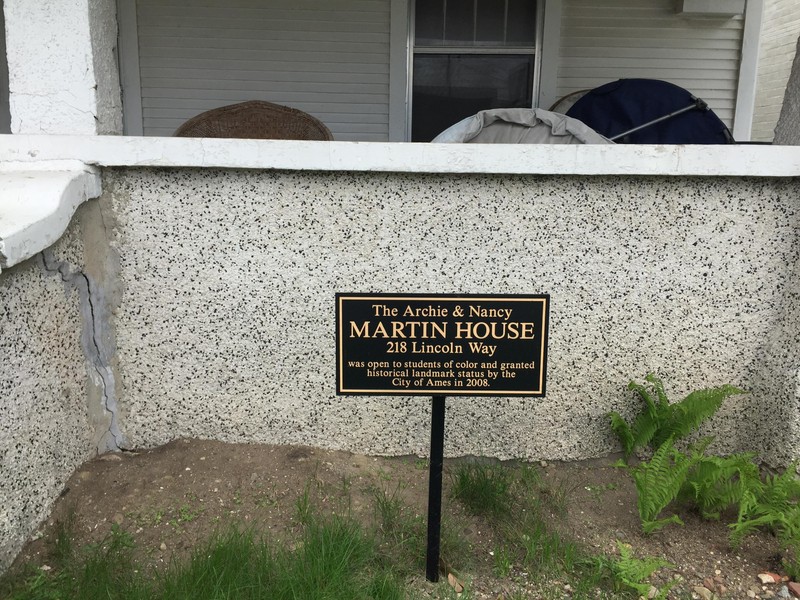 Martin House, showing site along the heavily-trafficked Lincoln Highway as it passes through Ames.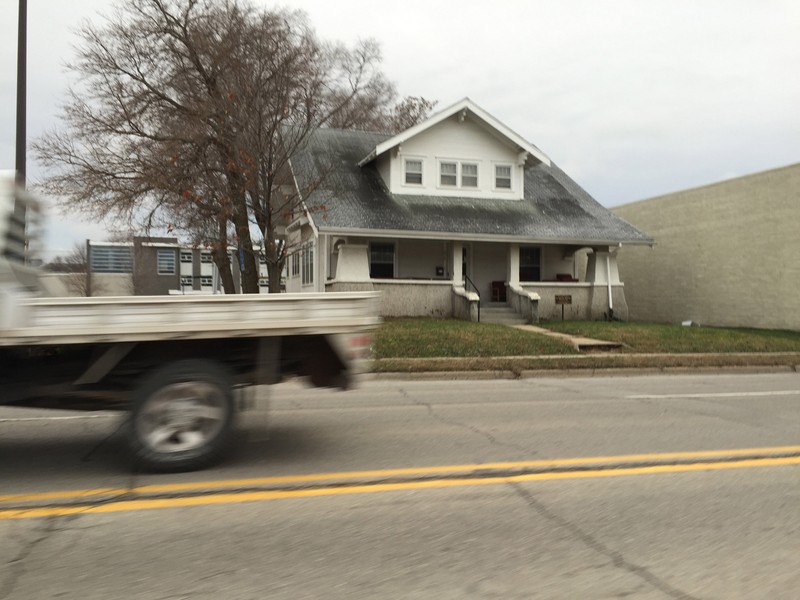 Additional Information