Maryland Women in Military Service Monument
Introduction
A monument to the women who have served in the United States Armed Forces, and a small selection of the noteworthy accomplishments achieved therefrom. Included are the casualties suffered in various wars, the accomplishments of Harriet Tubman and some of the first female military pilots. While not mentioning any names, it also lists the date of the first female general officers.
Images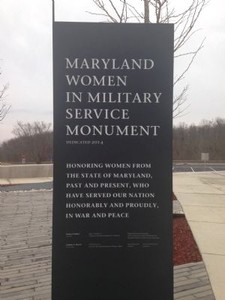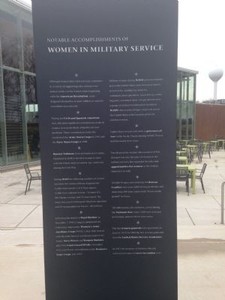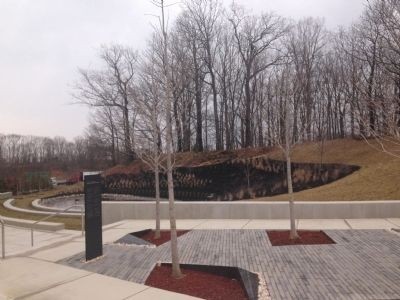 Backstory and Context
The history of women's military accomplishments span all way to the beginning of the nation, where women would disguise themselves as males in order to directly engage in combat. More commonly however, women would act as spies in support of the American cause.

Moving onto the civil war and war of 1812, women provided the best healthcare they could, which would ultimately lead to the Army and Naval Nursing corps in 1901 and 1908 respectively. Harriet Tubman is mentioned specifically as the first woman to serve in the Union Army as a spy, scout and nurse.

During the first World War, women served in all five branches of the armed forces. 21,480 Army nurses, 1,476 Navy nurses, 11,880 enlisted sailors, 305 marines and 2 Coast Guard sailors. Also included are 233 bilingual telephone operators and 50 stenographers, all of which were civilians.

Certainly worthy of note were some of the first women to fly military aircraft, The Women's Air force Service Pilots. These select few women would take over noncombat flying roles to free up men for combat missions in the second world war. WASPS were considered civilian service at the time, but were granted full veteran status in 1977.

Also included in the monument are the 83 female prisoners of war in the Pacific Theater, most of which were held in captivity for almost three years. 120,000 women served in the Korean Conflict, with over 500 army nurses close to the action. In Vietnam 195,500 volunteer women served.

The memorial includes the date for the first female general officer, however fails to mention any names. The date June 11, 1970 refers to Anna Mae Hays who was appointed to Cheif of the Army Nursing corps and Elizabeth P. Hoisington to Director of the Women's Army Corps.





Sources
Women Airforce Service Pilots (WASP). U.S. Army. . . https://www.army.mil/women/history/pilots.html.


US Army Women's History Museum. History of Army Women. . . https://web.archive.org/web/20051119163942/http://www.awm.lee.army.mil/ArmyWomen_SigDates/history_of_army_women-C.htm.


First Female General. Center of Military History. . . https://history.army.mil/faq/FAQ-FemGO.htm.


First Female General Officers. Center of Military History. . . https://history.army.mil/html/topics/women/general_officers.html.


Additional Information