Tobacco Row
Introduction
Tobacco Row is the site of Richmond Virginia's historic tobacco industry. Beginning in the mid 18th century, growers and shippers began to invest in Virginia's biggest cash crop. Multiple buildings were constructed. Famously, this sight is also the sight for the historical Libby Confederate prison. The area was vacated by the tobacco companies by the late 1980s.
Images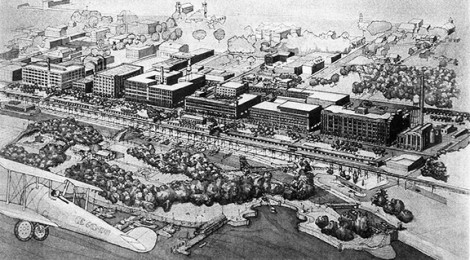 Backstory and Context
Beginning in the 18th century, Virginia was recognizing it's biggest cash crop: Tobacco. Growers, shippers and all in between began rubbing shoulders as they began to unveil a new agricultural industry. Historically located adjacent to The James River and The Kanawha Canal, the land offered sustenance for growing. Multiple brick layered buildings were constructed here at this time, to protect the crop and facilitate an industry.
Beginning in the American Civil war, tobacco row was known for the historical sight of Libby Confederate prison. More buildings were needed to house prisoners of war, and with the industry waning during the war, the multiple brick buildings proved essential to house prisoners of war. As well as Libby Prison, this sight is also home of The Castle Thunder, another Confederate detention center. The Railroad boom as well as industrialization prompted the companies to serve the ever growing population. Beginning in the 1980s, the population of tobacco companies began to dwindle as the site is now host to other private businesses and apartments.

Sources
NPS.gov. . Accessed April 24, 2019. https://www.nps.gov/nr/travel/richmond/ShockoeValleyTobaccoHD.htm.