Paramount Arts Center
Introduction
The Paramount Theatre opened its doors on September 5, 1931. At its genesis, Paramount was designed as a house for silent films. Before the construction of the theater was complete, however, "talkies" had arrived, and the theater's managers altered their original plans to accommodate the new "talking pictures." As a result, this was one of the first transitional theaters intentionally built to host sound pictures, and it became a model theater for others all around the country. The theater showed films from Paramount Studios and its first showing, ironically, was for the film Silent.
Images
Stage of Paramount Arts Center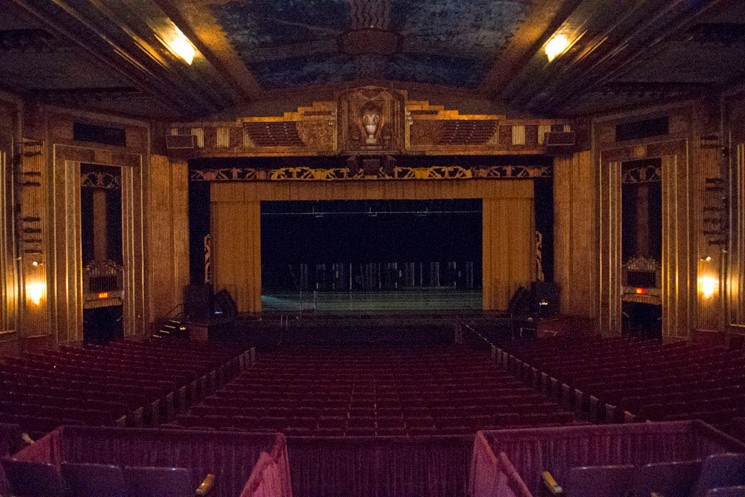 Velvet seats of Paramount Arts Center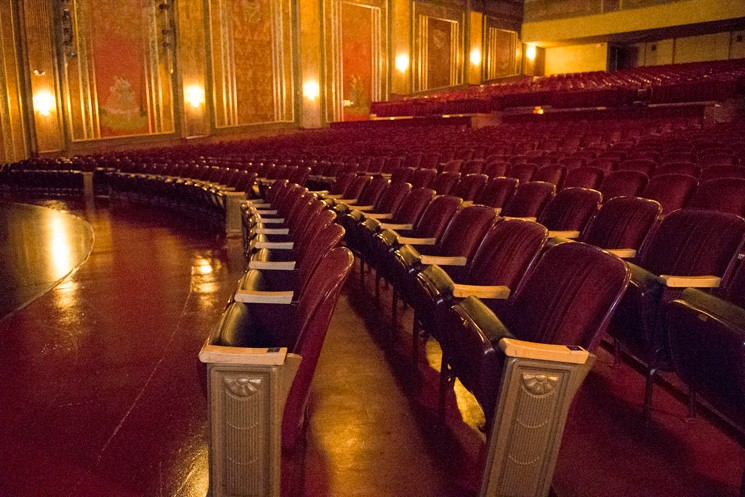 Outside Paramount Arts Center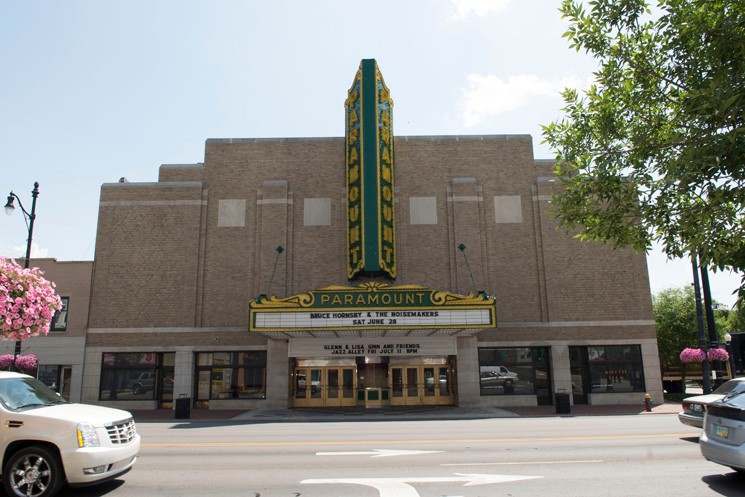 Backstory and Context
The Great Depression also changed the plans for the theater. Paramount wanted to abort the project, but the plans were instead picked up by an Ashland-based company, and the theater was leased to Paramount Publix Corporation. The original plan for the Paramount Theatre was reduced in scale in response to the economic crisis, however, and the theater today is about one-third of the size of the original plan.

Paramount Publix Corporation had planned to build one "perfect movie house" in every state of the union. Theaters that utilized a similar design to Ashland's Paramount were constructed in Denver; Oakland; Seattle; Aurora, Illinois; Cedar Rapids, Iowa; Abilene, Texas; Bristol, Tennessee; Washington; Charlottesville, Virginia; Anderson, Indiana; Austin, Texas; and Springfield, Massachusetts.
The Paramount retired as a movie theatre forty years later in 1971. The Greater Ashland Foundation was created in 1972 and purchased the Paramount to preserve and repurpose the historic building. The organization established a performing arts center and reopened the theater as the "Paramount Arts Center" in that same year. The theater operates as a non-profit organization with symphonies, plays, ballets, and other productions. Local-musician-turned-national-touring-act Billy Ray Cyrus selected the Paramount as the setting for the music video for his 1992 hit "Achy Breaky Heart."
Sources
"History & Mission." Paramount Arts Center, paramountartscenter.com/history-mission/.
"Paramount Arts Center." Cinema Treasures, cinematreasures.org/theaters/1105.

Additional Information