Brigham's Tavern
Introduction
This historic home and tavern dates to the late 18th century and is located along the Hartford to Boston Turnpike (Route 44A). It takes its name from the prosperous New England Brigham family; born in 1750, Gershom Brigham was the first tavern-keeper. For decades, the building served as a tavern and inn for travelers along this route. Its most famous patron is George Washington, who once ate breakfast there. The building is now a private residence.
Images
Brigham's Tavern in Coventry, Connecticut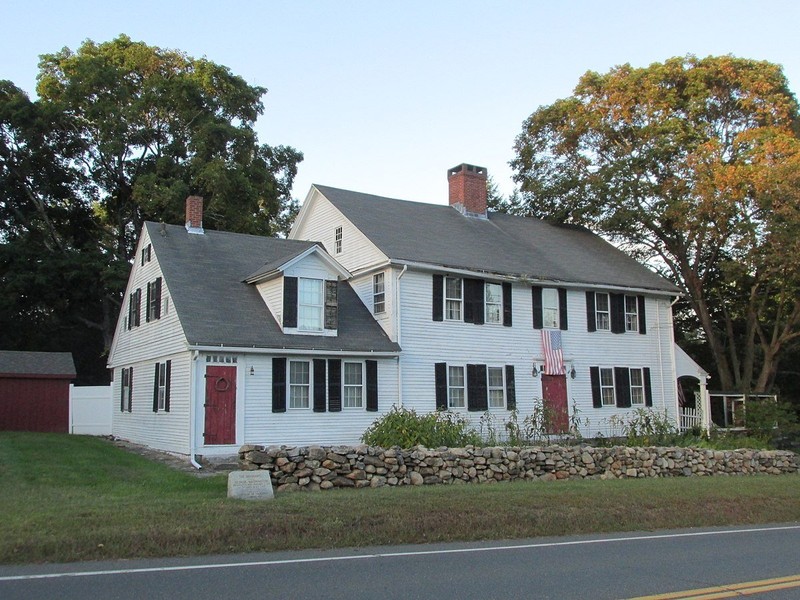 Backstory and Context
Born in Marlborough, Massachusetts in 1683, Elnathan Brigham moved to Coventry, Connecticut in 1717. He and his son Uriah (born 1723) had economic success and acquired substantial land holdings. Uriah, for example, is known to have purchased 150 acres in 1753, three years after the birth of his son Gershom.

Gershom Brigham was the first in the family to run this building as a tavern. Based on its location (on a major road) and structure (spaciousness, ventilated doors, and second-floor partitioned ballroom), it seems that this house was originally conceived of and built as a tavern rather than converted later. With its clapboarded exterior and interior woodwork, it is a fine example of the high-quality, up-to-date 18th-century New England tavern.

A stone marker on the property commemorates George Washington's visit to Brigham's Tavern in 1789. In the following decades, the tavern enjoyed considerable success, thanks in large part to its prime location along the Boston Turnpike.


Sources
Zimmerman, Sarah. Connecticut Historical Commission. "Brigham's Tavern." National Register of Historic Places Inventory--Nomination Form. U.S. Dept. of the Interior. NPS. August 1979. Accessed April 01, 2019. https://npgallery.nps.gov/NRHP/GetAsset/NRHP/82004383_text.

Image credit: https://commons.wikimedia.org/wiki/File:Brighams_Tavern,_Coventry_CT.jpg



Additional Information