Annie-Hogan Bryd Fine Arts Center
Introduction
Built in 1965, Annie-Hogan Byrd is currently home to Tusculum Arts Outreach, the Office of Institutional Advancement, and the university's chapel. The building features a 700 seat auditorium where students and the community enjoy plays, concerts, and lectures. Those seeking the Behan Arena should locate the basement doors adjacent to the parking lot
Images
A view Annie-Hogan, Katherine Hall, and old student union building, which on he right of Annie-Hogan.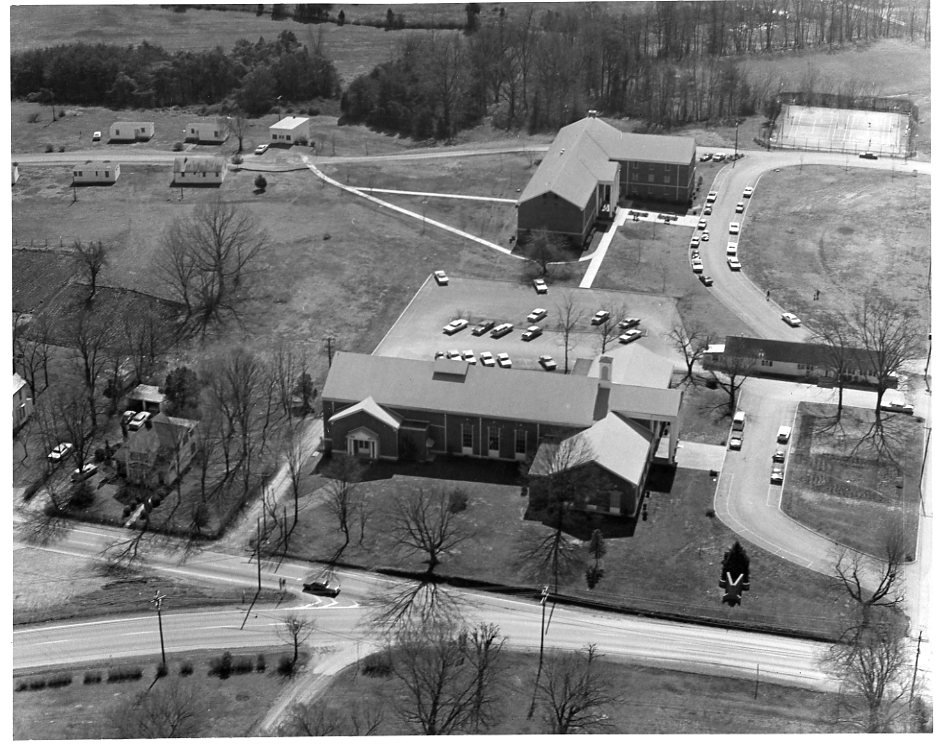 Students ordering food in old student union building.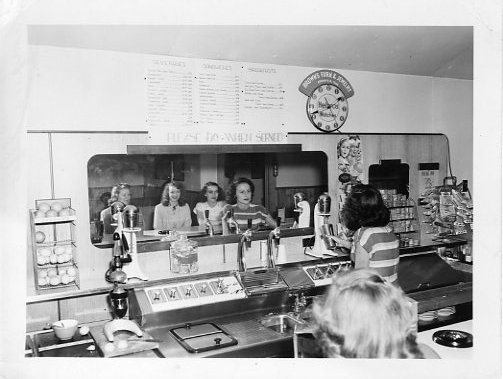 View of the entrance of the "SUB" from Shiloh Road.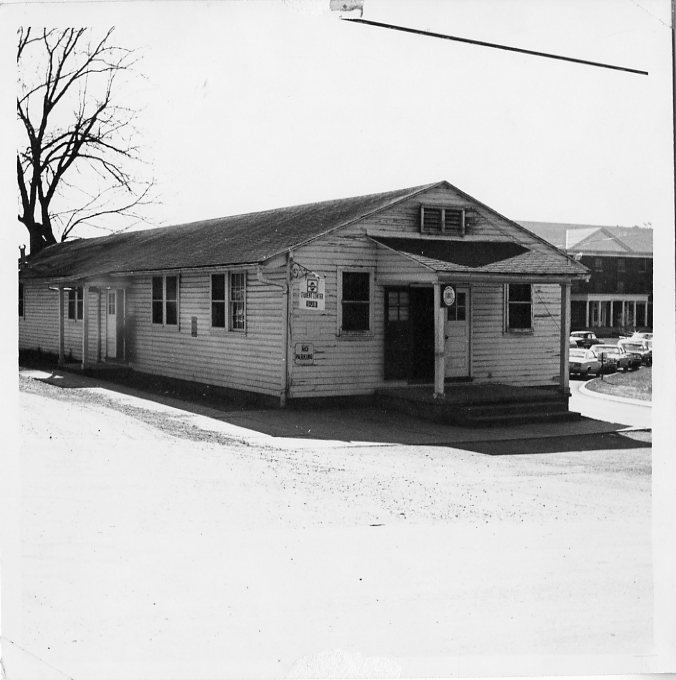 Katherine Hall before the extension to the building.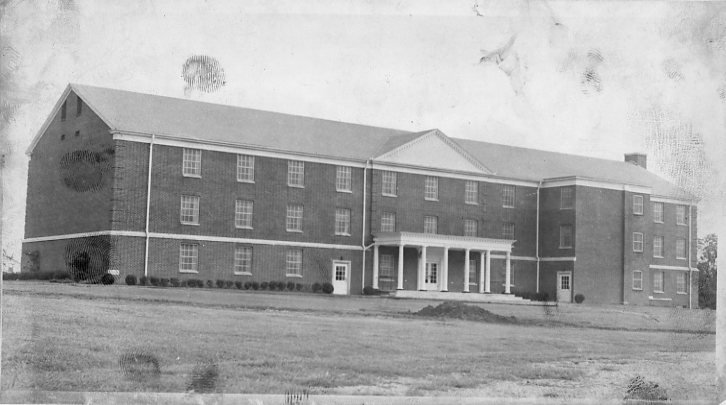 Moving the Student Union Building, late 1960s.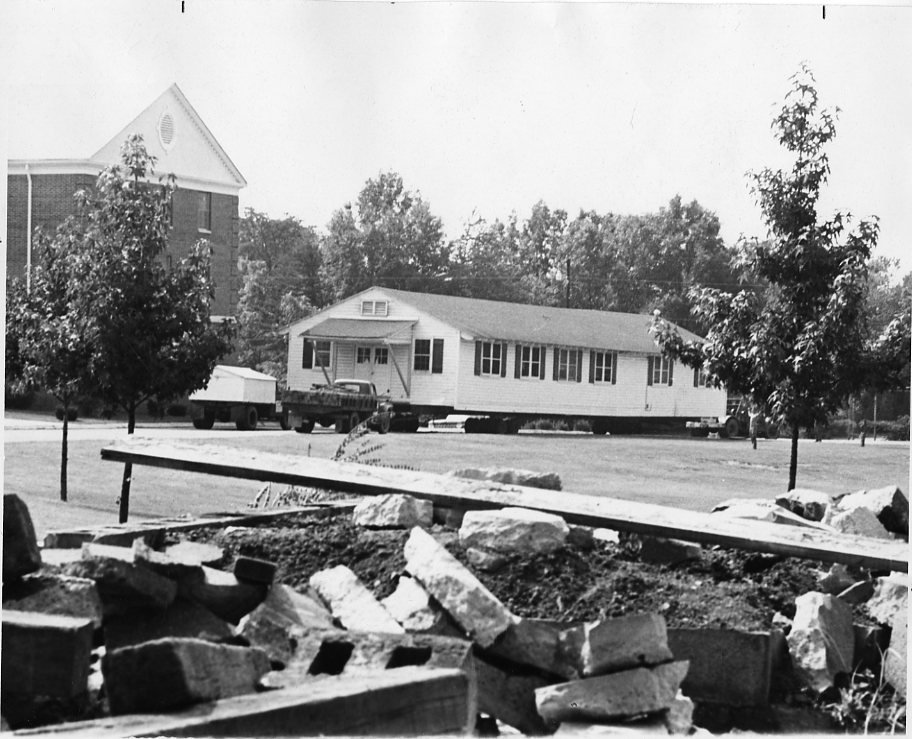 Side entrance to the Student Union Building.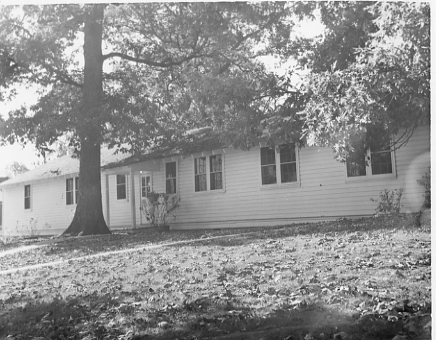 Backstory and Context
Morgan Hall once stood where Annie-Hogan stands today. Morgan Hall was constructed as a private residence for the Lawrence family in the late 1880s, approximately the same time McCormick Hall was constructed. The twelve-room Queen-Anne style building was later purchased by Tusculum to serve as a dormitory for twenty five of the college's female students. Later, Morgan Hall was home to the music department before being demolished to make way for Annie Hogan Byrd Fine Arts Center in the early 1960s.

This section of campus was also home to the Old Student Union, often referred to as the "SUB" by students. The SUB was a wooden frame structure erected after World War II and was located across the street from Virginia Hall and the campus Post Office. The SUB was a popular destination for students and contained a soda fountain, lunch counter, booths, and served student favorites including burgers, fries, soda, and ice cream. The SUB was moved after Annie Hogan Byrd and Katherine Hall were built.

Sources
Andrew Johnson Archives

Sexton, Jr., Donal J. and Smith, Jr., Myron J. Glimpse of Tusculum: A Pictorial History of Tusculum College. Marceline, MO. Walsworth Publishing, 1994.

Fuhrmann, Joseph T.. The Life and Times of Tusculum College. Greeneville, TN. Tusculum College, 1986.