McCormick Hall
Introduction
McCormick Hall was built in 1887 with a generous donation from Nettie Fowler-McCormick. It was the second brick building on campus and replaced "Old College" as the primary academic structure on campus. Today, over one hundred and thirty years later, McCormick Hall houses the Office of the President, the Vice President of Academic Affairs, the Business Office, and the Office of Human Resources.
Images
McCormick Hall sign located above the entrance.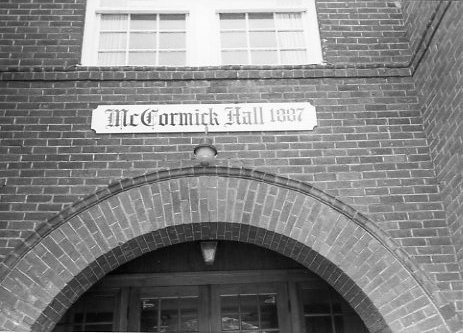 McCormick Hall in the winter, mid 1960s.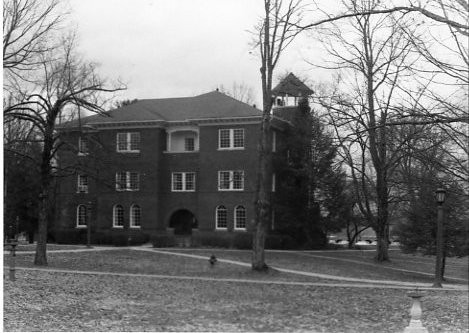 Sketches of McCormick Hall.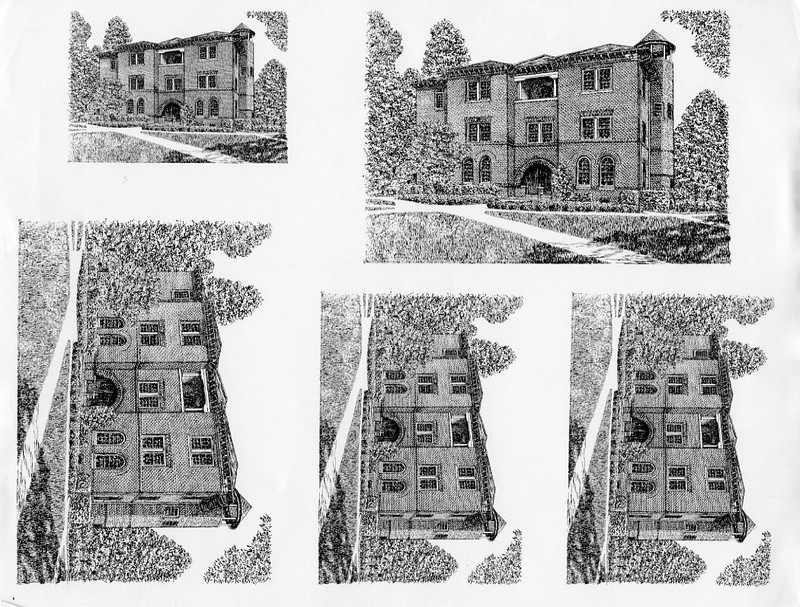 McCormick Hall in the spring.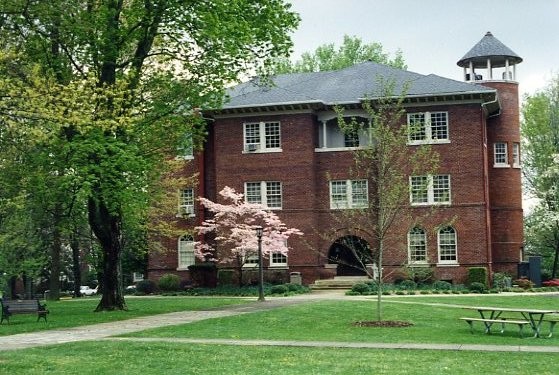 McCormick Hall during the Old Oak Festival in 1982.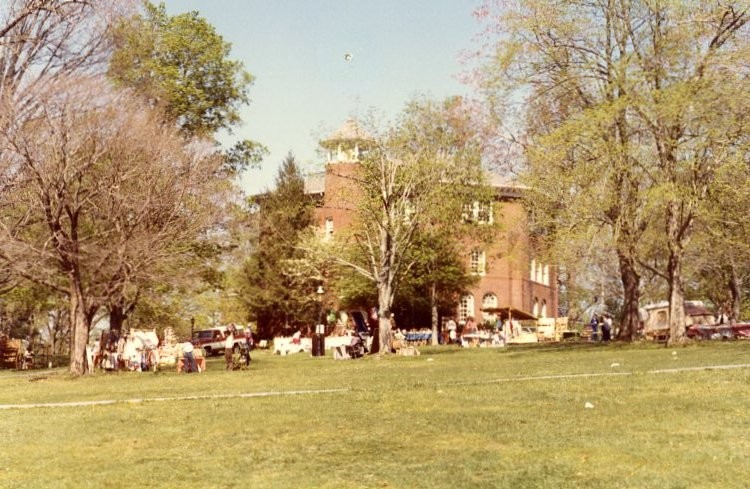 McCormick Hall Interior circa 1903.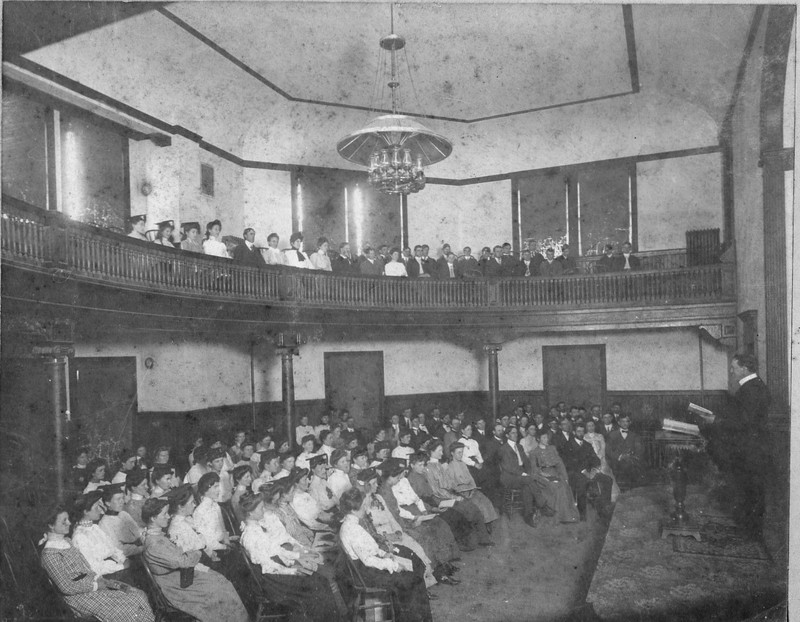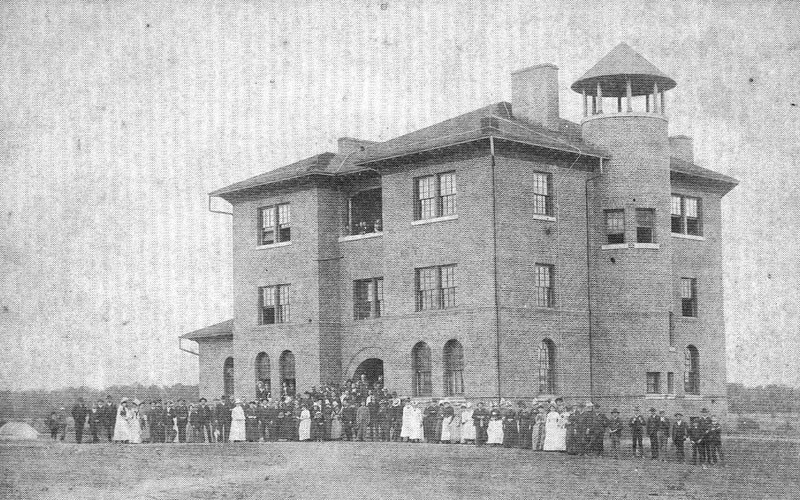 Backstory and Context
In 1883, three Tusculum graduates: George W. Baxter, John R. Gass, and Alexander Colie enrolled at the McCormick Seminary in Chicago. There, they met Dr. Willis G. Craig, a professor and pastor to the family of Cyrus McCormick, inventor of the mechanical reaper. Tusculum invited Dr. Craig to speak at commencement in the spring of 1884. Upon his return to Chicago, Craig urged his wealthy parishioner to consider the small college as a worthy recipient of the industrialist's philanthropic giving. Cyrus McCormick, died soon thereafter, but his widow, Nettie Fowler-McCormick vigorously continued her late husband's philanthropic efforts.

Fowler-McCormick was a devout member of the Presbyterian Church and regular donor to Board of Aid for Colleges and Academies of the Presbyterian Church in the U.S.A. She was impressed by Tusculum in part because of the humble backgrounds of most of its students, many of whom were first-generation college students.1

On December 6th, 1884, Nettie Fowler-McCormick donated $7,000 to Tusculum College to construct a new building. Fowler-McCormick stipulated that the building not cost more than $10,000 and that it be completed within two years of receiving the gift. Three years later, in 1887, McCormick Hall was completed and opened.1 McCormick Hall was the second brick building on campus and replaced the Old College building as the primary academic facility.2
In 1969, students went on strike and occupied the first floor of McCormick Hall. Students held McCormick Hall day and night from December 11th to December 13th. The protest ended peacefully when the College President agreed to relax several rules governing student behavior.

Sources
1. Furhmann, Joseph T. The Life and Times of Tusculum College, 84-90. Tusculum College, 1986.

2. Sexton, Jr., Donal J. and Myron J. Smith Jr. Glimpses of Tusculum: A Pictorial History of Tusculum College, 17-21. Walsworth Publishing Co., Marceline, MO, 1994.

3. Tusculum University Photo Archives
Additional Information