LeClaire Park Bandshell
Introduction
The LeClaire Park Bandshell has been a key landmark on Davenport's riverfront since its construction in 1924. Its official name is the W.D. Petersen Memorial Music Pavilion and it was one of several band shell pavilions in the city; it is the only one that remains. The pavilion is one of the state's only examples of Spanish Revival architecture and it is modeled after one built for the Panama California Exhibition in San Diego in 1915. It was added to the National Register of Historic Places in 1983. Performances and events take place here throughout the year, including the Beiderbecke Memorial Jazz Festival, which is one of the largest of its kind in the country.
Images
The LeClaire Park Bandshell was built in 1924.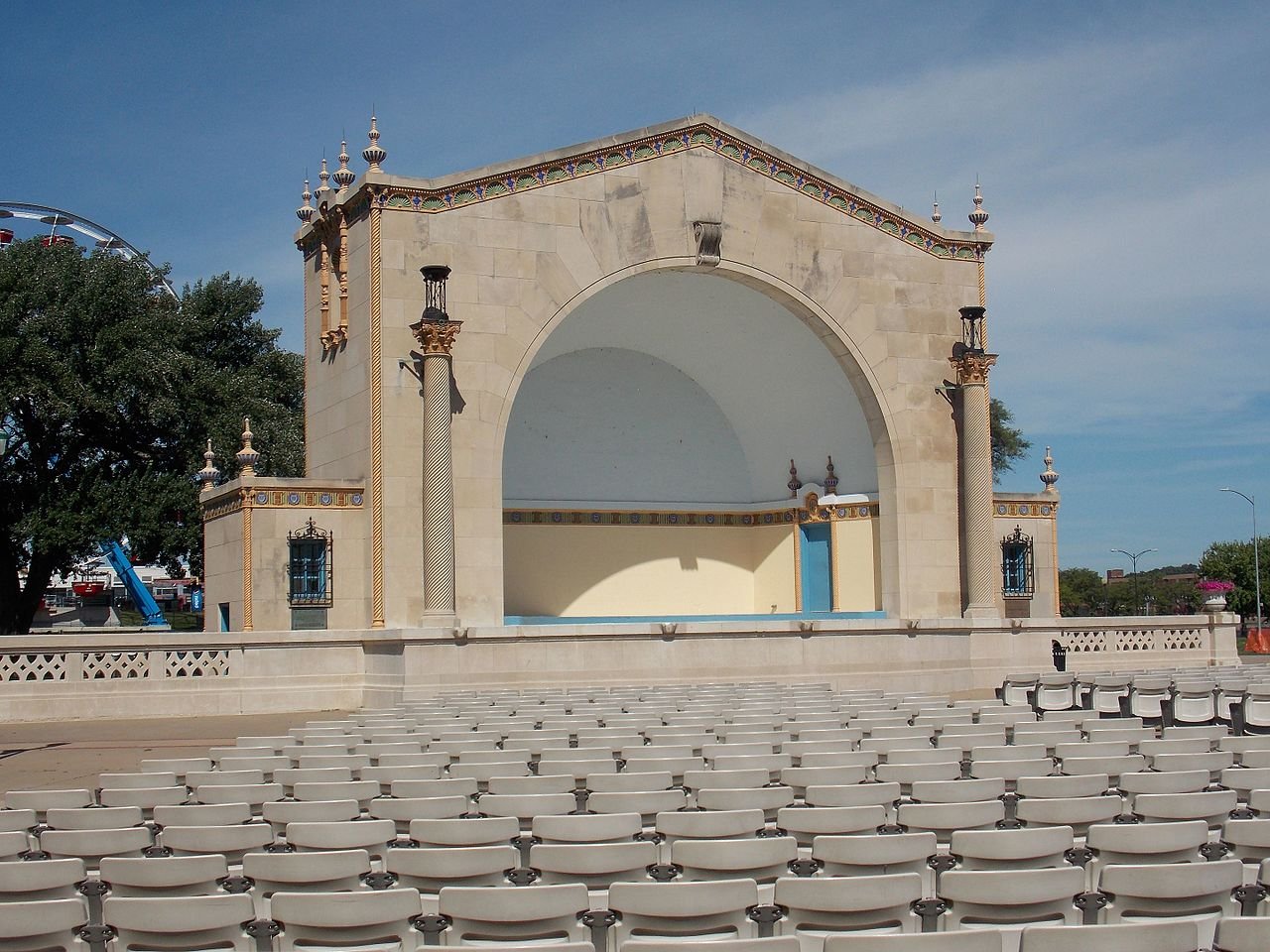 This memorial commemorates Davenport native Bix Beiderbecke, who was one of the country's best jazz musicians of the early 1900s. Tragically, he died at the age of 28.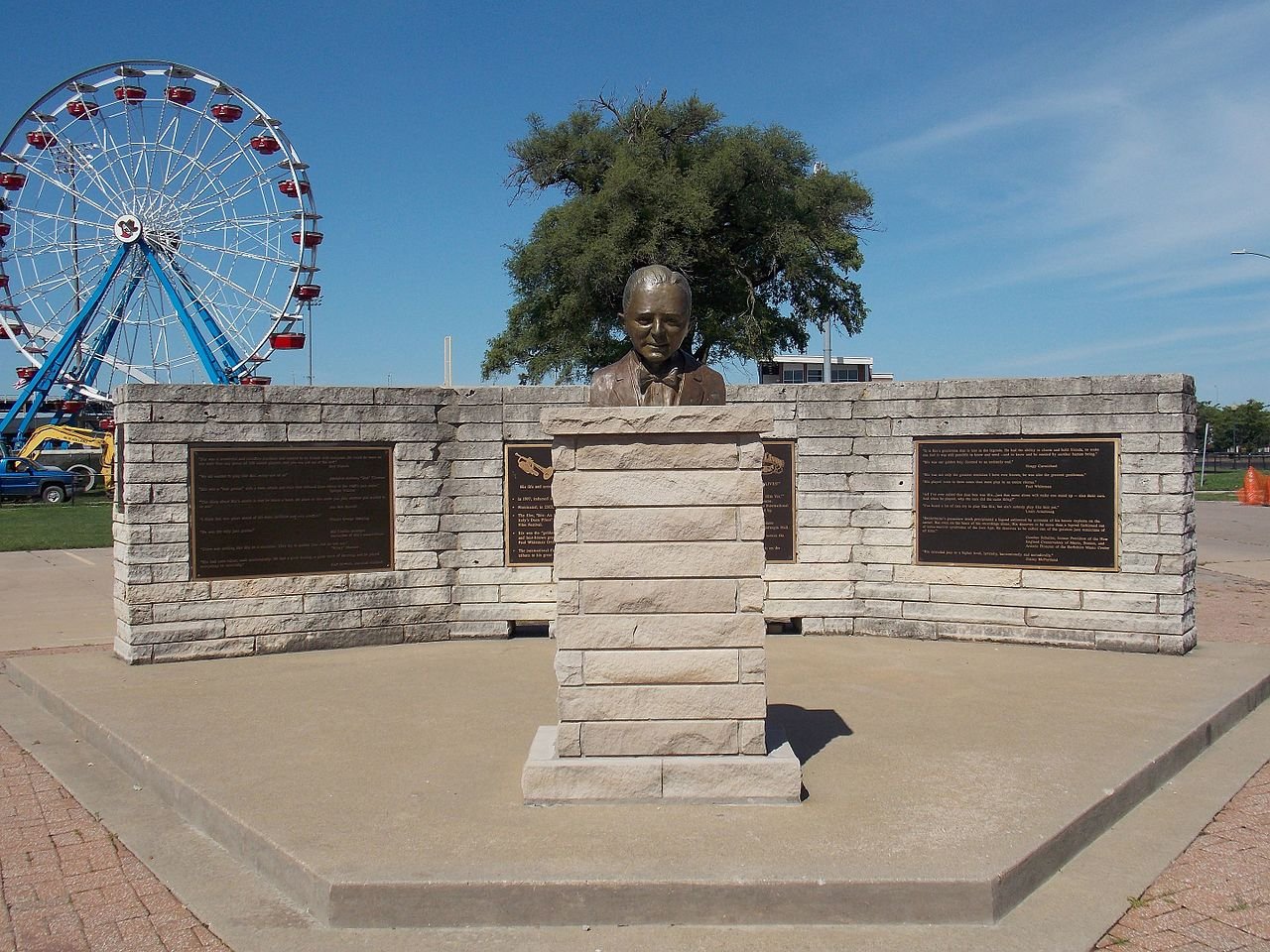 Backstory and Context
The pavilion is named after W.D. Petersen, who was a member of the Davenport Levee Improvement Commission, which built it as a memorial to Petersen's daughter, Wilma, who passed away. The pavilion was one of several improvements the commission made to the riverfront between 1911-1931. The reason there were so many band shells in Davenport can be attributed to the city's German population, who were known to enjoy music. The Petersen pavilion was updated and expanded in 2011.
Sources
Bowers, Martha. "W.D. Petersen Memorial Music Pavilion." Davenport Community Development Department. 1981. https://npgallery.nps.gov/GetAsset/56105730-a2e1-48f8-ad6d-fbc33b6d3de8.

Brecht, Tory. "Davenport mulls expanding LeClaire Park bandshell." Quad City Times. November 29, 2009. https://qctimes.com/news/local/davenport-mulls-expanding-leclaire-park-bandshell/article_12000a30-dc97-11de-866e-001cc4c002e0.html.

Photos: Wikimedia Commons
https://commons.wikimedia.org/wiki/Category:W.D._Petersen_Memorial_Music_Pavilion
Additional Information