River Music Experience
Introduction
The River Music Experience (RME) is a non-profits arts center housed in the historic J.H.C. Petersen's Sons' Store building, which was built in 1892. RME was established in 2004 and is dedicated to preserving and promoting the musical heritage of the Quad Cities. To this end, RME offers a wide array of educational programming and opportunities to learn about and play music. It hosts live performances throughout the year as well. As for the building, it is a fine example of commercial "department store" architecture. It was designed in the Romanesque style as a smaller version of the Burnham & Root's Rookery Building in Chicago. In addition to its architecture, the building is significant for once being the flagship store of what is now the Von Maur department store chain.
Images
The River Music Experience is housed in the historic J.H.C. Petersen's Sons' Store, which was the flagship store of the retail chain Von Maur.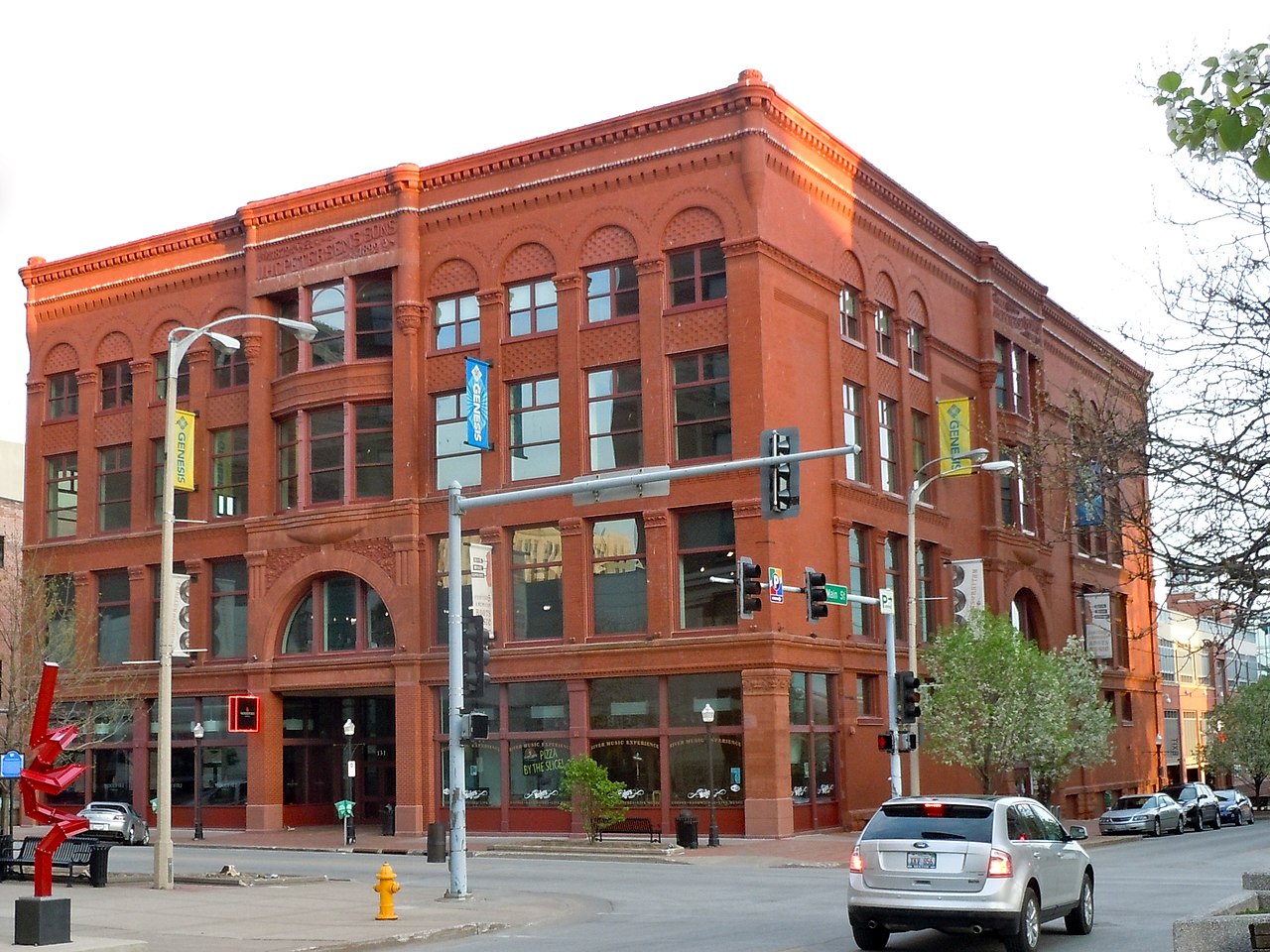 Closeup of the Petersen name on the building.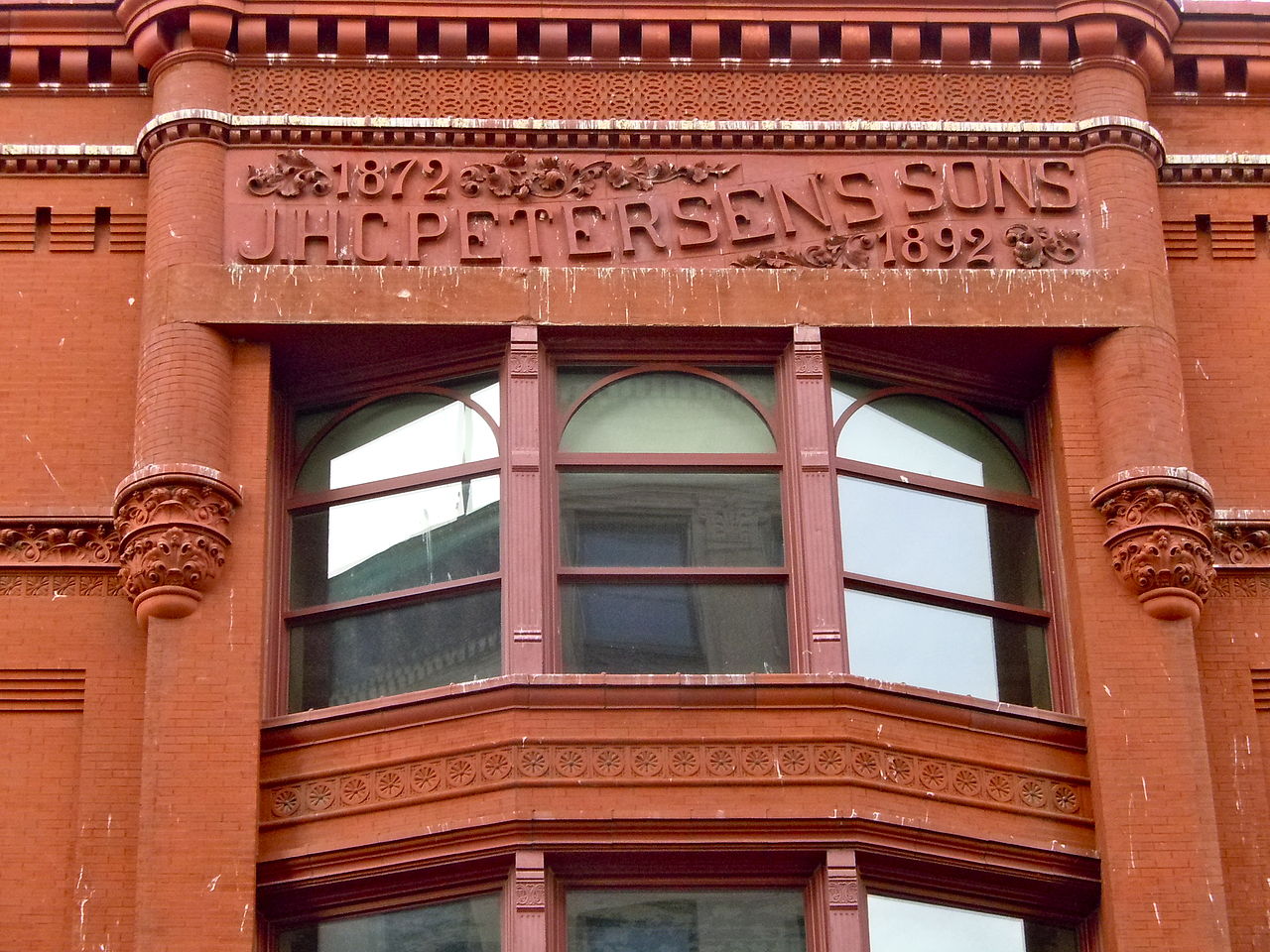 Backstory and Context
J.H.C. Petersen was born in Germany and arrived with his family in American in 1860. They settled in Scott County and Petersen found work as a farm hand. Eventually, he started working in a match factory where he learned business skills. In 1872, he and his sons opened J.H.C. Petersen's Sons' Store, which sold dry goods. The store grew in the coming years, operating wholesale and retail lines and opening branch stores in nearby cities. This enabled them to build the store in Davenport. They hired fellow German immigrant and local architect, Frederick G. Clausen, to design it.

Petersen died in 1910 but his sons continued to run it until 1916 when the last son, William, sold it to a competitor, Harned and Von Maur Co. which operated Petersen's as a separate store. This continued until 1928 when the two stores were consolidated into the Petersen-Harned-Von Maur Store. The name was shortened to Von Maur in 1989.
Sources
"About Von Maur." Von Maur. Accessed March 20, 2019. https://www.vonmaur.com/Index.aspx?PNM=au.

Bowers, Marty. "J.H.C. Petersen's Sons' Store." Davenport Community Development Department. 1981. https://npgallery.nps.gov/NRHP/GetAsset/NRHP/83002483_text.

Downer, Harry E. "J.H.C. Petersen" in Vol. 2 History of Davenport and Scott County. Chicago, IL: S. J. Clarke Publishing Co., 1910. Retrieved on March 20, 2019 from http://www.celticcousins.net/scott/1910vol2bios7.htm#petersen.
Additional Information