Matthiessen State Park
Introduction
One hundred miles south-west of Chicago is a hidden park which is overshadowed by Starved Rock State Park. The name of this park is Matthiessen State Park which is in Oglesby, Illinois in Lasalle county. The park is named after an industrialist, Fredrick William Matthiessen, who originally purchased the 176-acre plot of land for private use and named it "Deer Park". Matthiessen passed away in 1918 and his heirs donated the "Deer Park" to the State of Illinois. In 1943, the park was opened to the public and was renamed, Matthiessen State Park. Currently, the park is a recreational area which offers hunting, scenic hiking, horseback riding, and picnicking opportunities. Matthiessen State Park is most famous for its countless streams, vast prairies, and sandstone canyons.
Images
A view of Lake Falls and bridge overhead. (This was taken during the flooding season)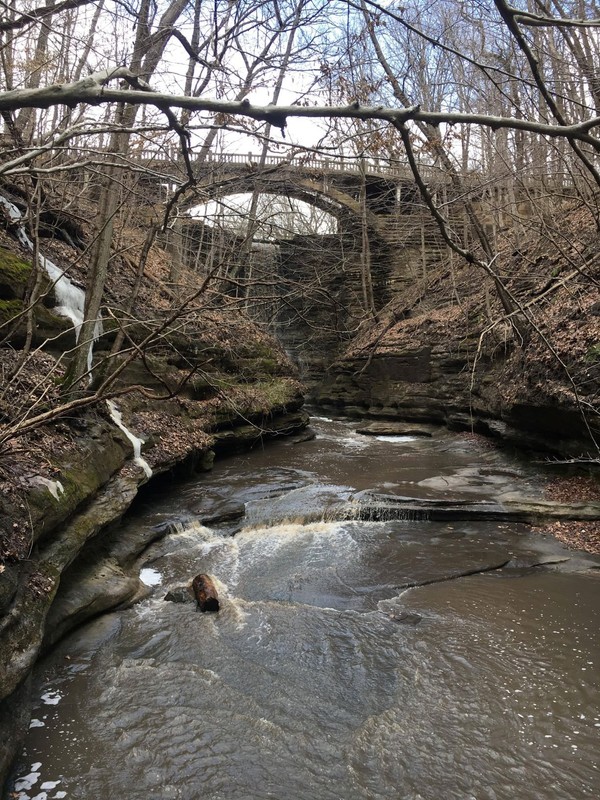 The view of the sandstone canyon from the lower access trail.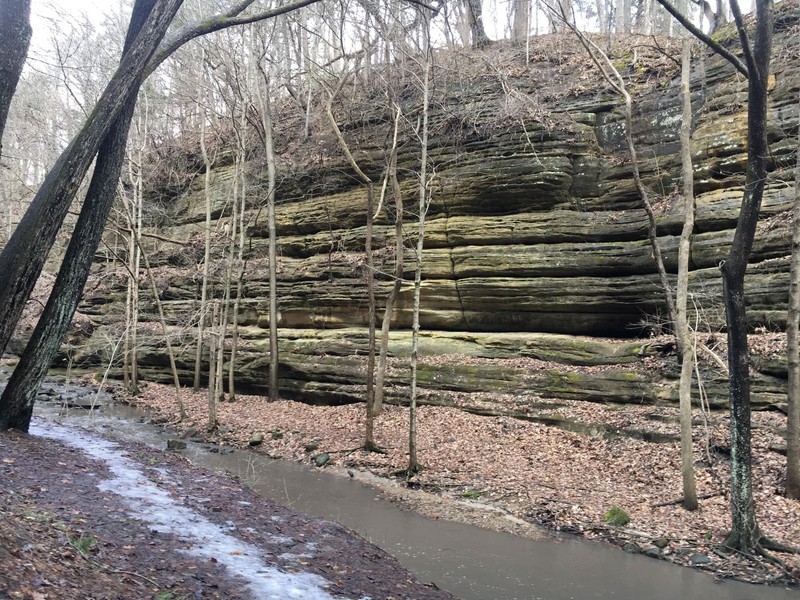 The main staircase that takes hikers to the "upper and lower dells" area.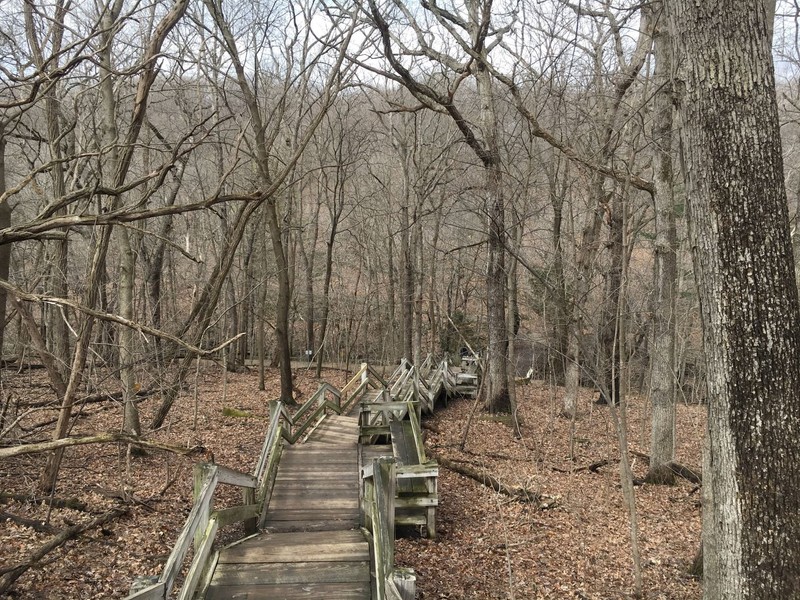 One of the many obstacles that hikers must overcome to reach Lake Falls.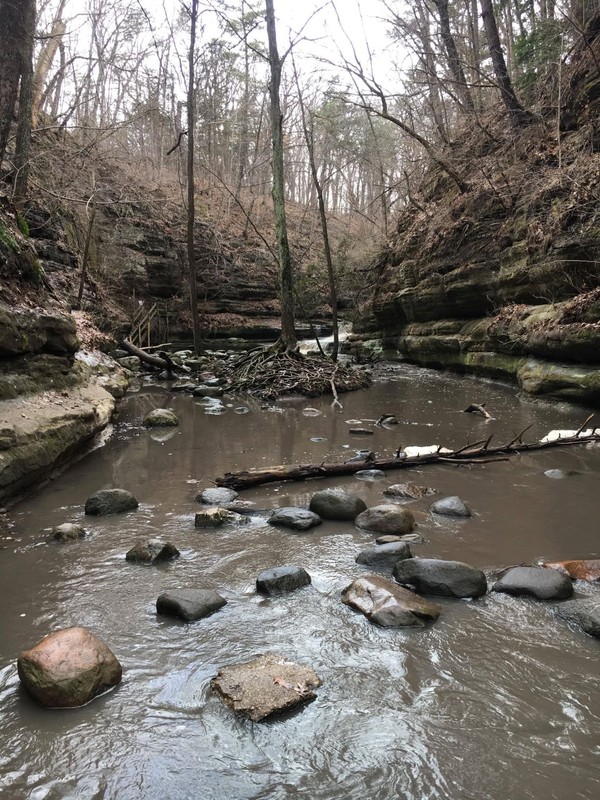 The sign that marks the entrance to Matthiessen State Park located off of Illinois State Route 178.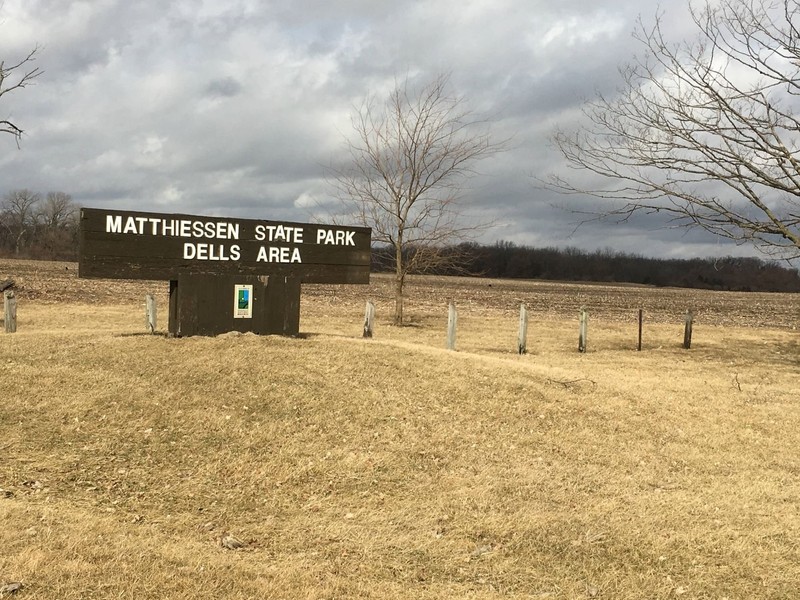 A sign that has a brief history of how Matthiessen State Park came to be.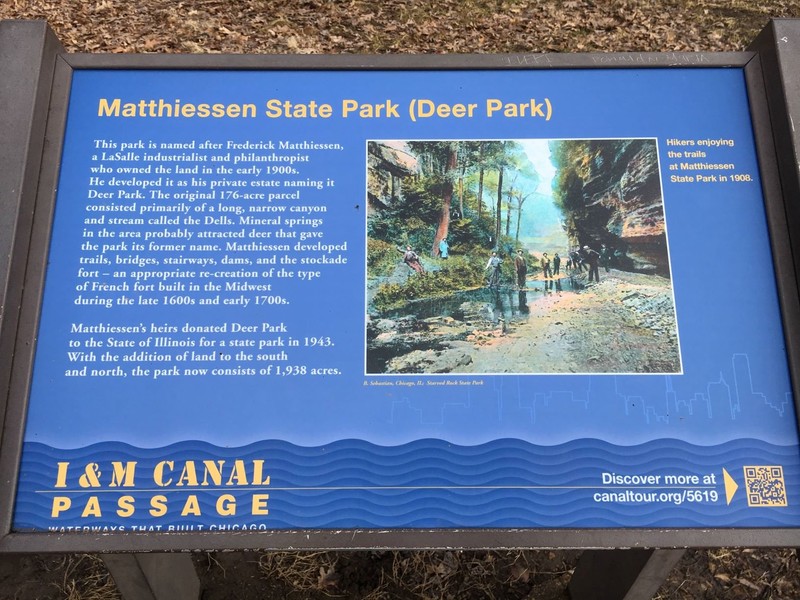 The start of the trailhead which also has a French fort replica which one can explore.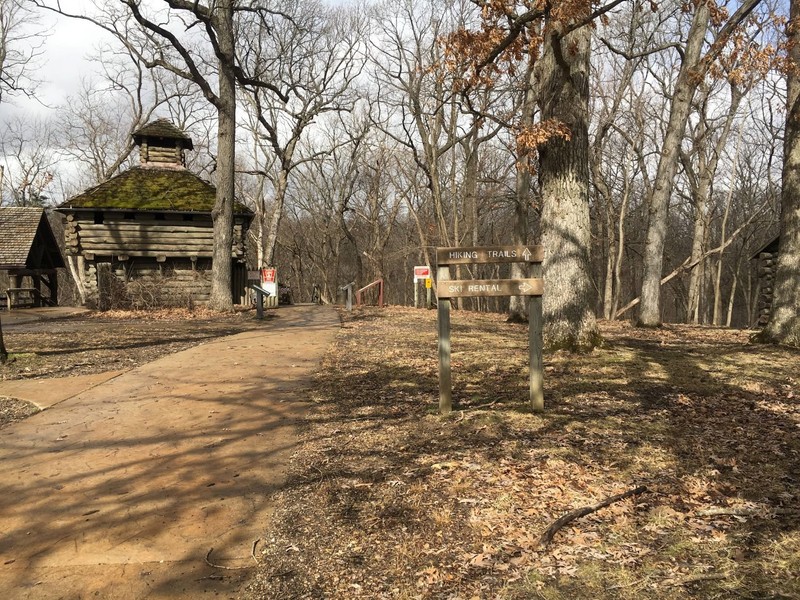 Backstory and Context
Fredrick William Matthiessen was born in Germany and came to the United States in 1857 in search of economic opportunity. He became a famous zinc industrialist and philanthropist who was a strong believer in funding education. His efforts resulted in him being elected as the mayor of La Salle a total of three times. Matthiessen is also credited for purchasing the original 176-acre plot of land at the end of the 19th century which he managed as a private park.
He formerly named the park "Deer Park" due to the abundant deer population that was present. There are many mineral springs found throughout the park, which serve as salt licks and attract the deer. Matthiessen would also invest in the Deer Park and hire about fifty people to construct trails, dams, bridges, and stairways within the park. He spent a lot of time and money to develop the land in order to preserve the beauty found here. Unfortunately, Matthiessen passed away on February 11, 1918 and the Deer Park was donated to the state of Illinois in 1940 by his heirs. Illinois renamed the park Matthiessen State Park in honor of the Fredrick William Matthiessen and opened the park to the public. Since then the initial 176-acre park is now an extensive 1,938 acres.
Matthiessen State Park consists of 2.2 miles of marked trails that offer access to the upper and lower parts of the canyon which were formed due to the flow of the Vermilion River. The canyon itself is a mile long but the upper and lower dells are separated by Cascade Falls, a forty-foot waterfall. What is unique about this park is that there are descending staircases that let you explore the canyon from the bottom. As you follow the river of the upper dells you will eventually reach the most iconic waterfall in the park known as Lake Falls. In addition, there are many wildlife species such as white-tailed deer, birds, and rodents that make this park their home due to conservation efforts. Furthermore, the park is home to many wildflowers and unique mosses that flourish in the damp conditions of the sandstone canyon.
Overall the park has a lot to offer and is only an hour and a half drive from Chicago. Visitors should expect to spend about an hour and a half to walk the entire trail while taking memorable photographs. Other places to check out include Starved Rock and Buffalo Rock State Parks are near Matthiessen State Park.
Sources
1. American Institute of Mining and Metallurgical Engineers. Transactions of the American Institute of Mining and Metallurgical Engineers (Vol. 61), 1920. Accessed February 20, 2019, from Https://play.google.com/books/reader?id=dxcJAQAAIAAJ&printsec=frontcover&pg=GBS.PA719.
2. Illinois Department of Natural Resources. "About Matthiessen State Park." 2018. Accessed February 22, 2019. https://www.dnr.illinois.gov/Parks/About/Pages/Matthiessen.aspx.
3. Jeffords, Micheal R., & Susan L. Post. Exploring nature in Illinois: A field guide to the Prairie State. Urbana: University of Illinois Press, 2014.
4. Pensoneau, Liz. "Deer Park Today." October 2002. Accessed February 22, 2019. https://www.lib.niu.edu/2002/oi021011.html.
5. Sierra 91 (2): 50–51. "Canyons Without Concrete." 2006. Accessed February 22, 2019. https://ezp3.sxu.edu/login?url=http://search.ebscohost.com/login.aspx?direct=true&db=a9h&AN=19905765&site=ehost-live&scope=site.
Additional Information