Lit Brothers Department Store (Market Place East, Philadelphia)
Introduction
At a time when Philadelphia had no shortage of upscale department stores, the Lit brothers—Jacob and Samuel—opened a moderately-priced alternative. The brothers opened the store in 1893 and continued operations until 1977. The building sat vacant until the late 1980s when it was repurposed as Mellon Independence Center. Since 2013, the building has operated as a retail center known as Market Place East. The building is listed on the National Register of Historic Places.
Images
Lit Brothers in the early 1900s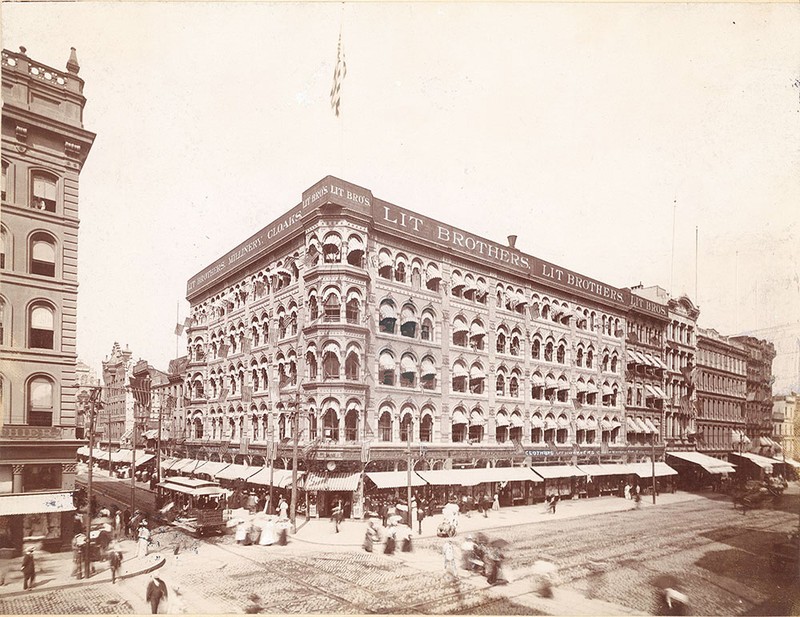 A more contemporary view of the building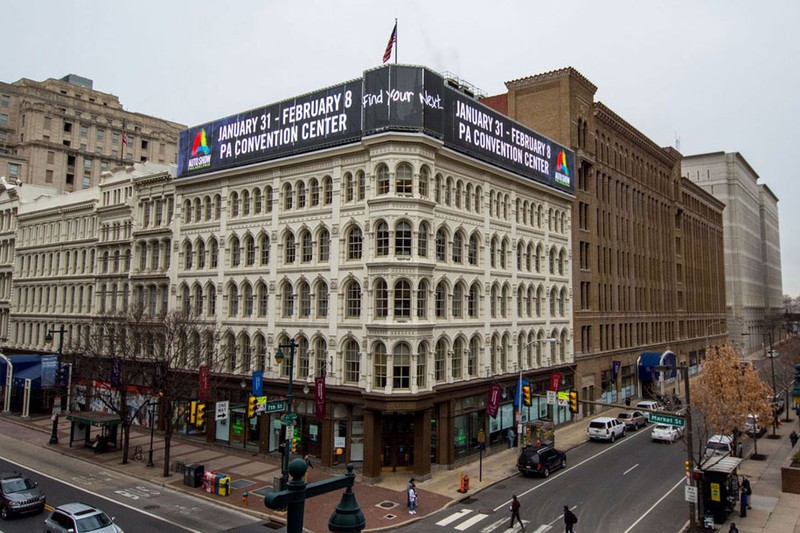 Backstory and Context
The store made famous by the Lit brothers actually began with a business operated by their sister, Rachel. Rachel Lit Wedell operated a millinery shop in the 1890s, and her business flourished because of her offer to trim hats purchased at the store free of charge. In 1893, her brothers, Jacob and Samuel Lit, built a new store at the corner of Eighth and Market Streets.
Lit Brothers was an affordable alternative to other department stores in the city, like Wanamaker's and Strawbridge and Clothier. But the store offered a number of amenities, such as motorized delivery trucks and a subway entrance that led directly to the bargain basement.
Eventually, the Lit Brothers were successful enough that they expanded into the suburbs. They built locations in malls in the greater Philadelphia area and into southern New Jersey. The brothers also bought Blatt Department Store in Atlantic City and renamed it Lits. By the 1970s, however, the franchise was no longer as successful as it once was, and the department store closed its doors in 1977 after filing for bankruptcy.
Numerous businesses have occupied the Lit Building since the department store closed. The renovation of the building helped spur a renewed interest in Center City. The Lit Building is listed on the National Register of Historic Places.
Sources
The Lits Building. . Accessed March 18, 2019. http://www.litsbuilding.com/.

Sullivan, David. Department Stores. The Encyclopedia of Greater Philadelphia. . Accessed March 18, 2019. https://philadelphiaencyclopedia.org/archive/department-stores/.

Lit. Jewish Virtual Library. . Accessed March 18, 2019. https://www.jewishvirtuallibrary.org/lit.