Harold Junemann's childhood home.
Introduction
This modest, well-kept neighborhood is pretty quiet these days, tucked in between West College Avenue and Waukesha's Fox River Sanctuary. A hundred years ago, though, the German-American Junemann family called it home. Son Harold Junemann, born on January 9th, 1899 spent most of his childhood here--a stone's throw from Bethesda Spring Park--before registering for military service at the county courthouse about a mile away.
Images
Carroll Echo staff 1918-19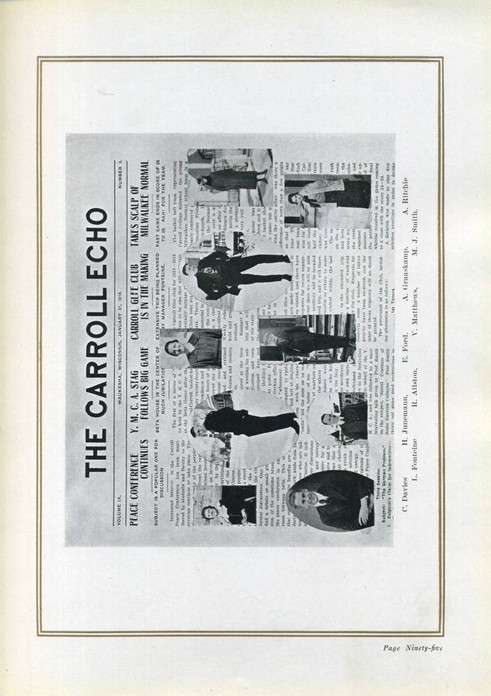 Harold E. Junemann, member of Sigma Alpha Phi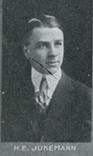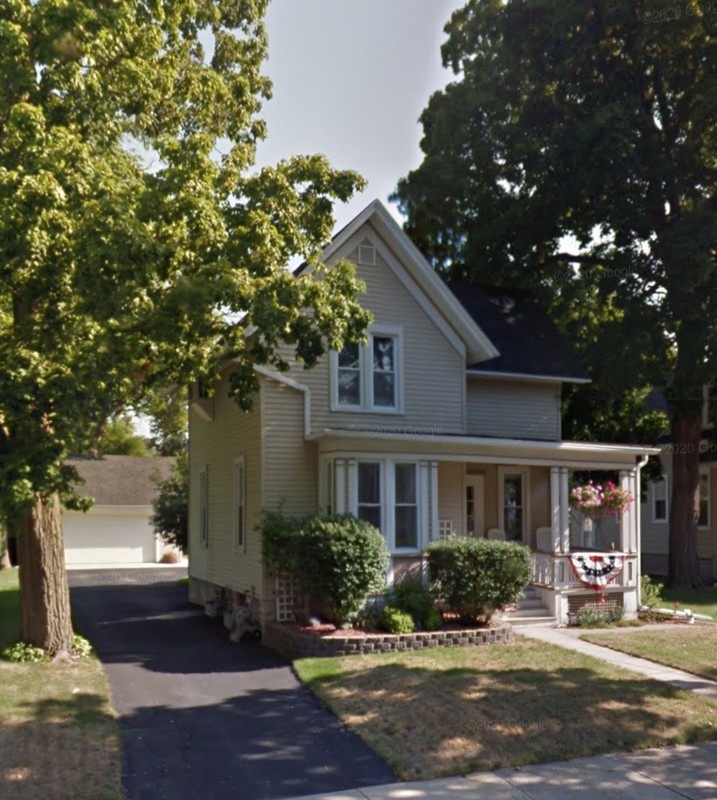 D.D. O'Brien, Bethesda Spring Park, c 1900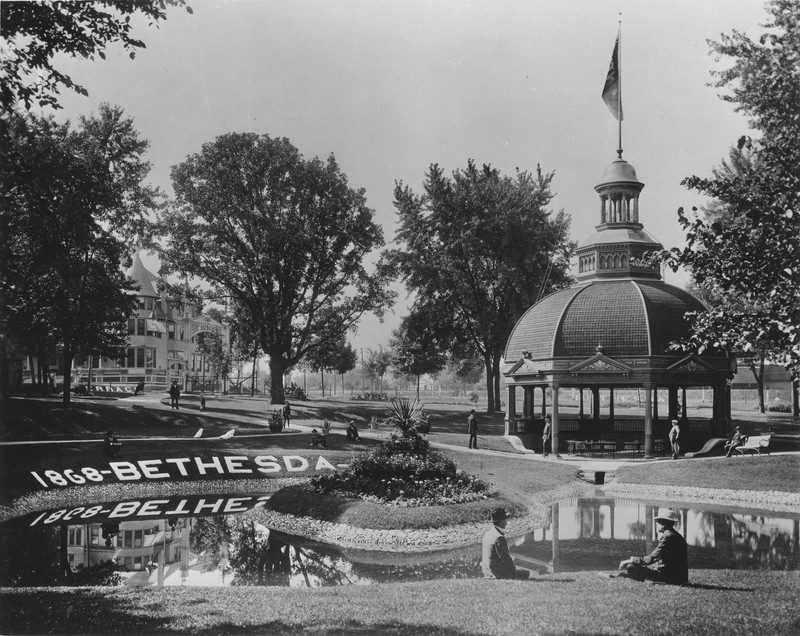 Backstory and Context
The first clue to Harold Junemann's story starts with his last name, which suggests his German heritage. The Junemanns, like most German immigrants, likely found in Wisconsin a climate and terrain much like what they'd left in the "Fatherland." They also found cheap land, economic opportunity, and less discrimination than on the East Coast. German immigrants often brought useful skills, as well as (more often than not) extended family members. Harold Junemann's draft card, in fact, has two addresses, including not only his home in Waukesha, but also that of uncle Fred Junemann in Milwaukee, which of course was a booming epicenter of for turn-of-the-century German immigrants.
Harold's parents, Martin and Caroline Juranson, were born in Germany, and had anglicized the family name to Junemann by 1900. Martin worked as a carpenter for the Wilbur Lumber Company, which owned a mill in Waukesha, as well as at least eighteen lumber yards in Wisconsin, Illinois and Indiana. The Junemanns lived at 606 Hamilton Avenue--which became 614 Hamilton when the city renumbered the street around 1920. Harold seems to be the third son; older brother Elmer was born in 1892, four years after another son died in infancy.
Being a German-American, even in Wisconsin, couldn't have been easy during the war years. That may have influenced Junemann's decision to join the war; fight for the American side would show his loyalty to the United States over his German roots. This may also explain why he joined up in the last months of the war.
Harold Junemann enlisted in the Student Army Training Corps at Carroll College, where he studied Economics and History.
Already in Spring 1918, he is listed as Assistant Business Manager for The Carroll Echo (student newspaper). The 1920 Hinakaga yearbook notes, "This man has brains... He uses his brains for affairs of the heart--which may seem incongruous, but don't you think every man must?" (Hinakaga, 47) Perhaps, but "Hal" Junemann also kept his brain busy. In 1918-19, he made the Honor Role of the Student Army Training Corp. As a junior in 1920, he managed the business side of The Carroll Echo and was a founding member of the Mu chapter of Tau Kappa Epsilon.
There are few clues as to Harold's adult life following the war and his graduation from (then) Carroll College. By 1931, he was married to Myrtle and lived on Third Avenue in Wauwatosa, where he worked as a saleman in the metal stamping industry. Per the 1940 census, Harald and Canadian-born wife Myrtle lived with their ten-year-old daughter Natalie at 4417 N. Murray Avenue in Shorewood (Milwaukee).
Sources
Waukesha Directory. Edition 6. Vol. 1. Waukesha, WI, 1926.
"Wilbur Lumber Company" in Waterford: stories of our village and its busy life, Waterford,WI: Waterford Post, 1923. http://digicoll.library.wisc.edu/cgi-bin/WI/WI-idx?id=WI.WPLStories. Accessed Dec. 17, 2020
Wisconsin Veterans Museum World War I database. http://museum.dva.state.wi.us/WWIRoster/?page=2020
Image Sources
Hinakaga 1918-19, p. 95

Hinakaga, 1918-19.

University of Wisconsin Digital Collections. https://digital.library.wisc.edu/1711.dl/XIN42SKY5GEY28Q

Additional Information