H. Boyd Company
Introduction
The buildings are long gone, but during the mid-1800s the corner of 8th Street and Broadway in downtown Cincinnati was home to the H. Boyd Company, a thriving furniture factory owned by Henry Boyd. Henry Boyd began life as a slave, but was able to buy his freedom and become a successful businessman in Cincinnati, Ohio. His furniture factory produced cabinets, parlor furniture, and bedsteads. Known for their superior design, the factory produced a thousand bedsteads in 1844. Today they are coveted antiques. His factory employed both Black and White workers and was burned down three times by those opposed to people of different races working together. Boyd rebuilt until he was finally forced to close in the factory in 1862 after the business was declared uninsurable.
Images
H. Boyd bedstead circa 1850. From the Collection of the Smithsonian National Museum of African American History and Culture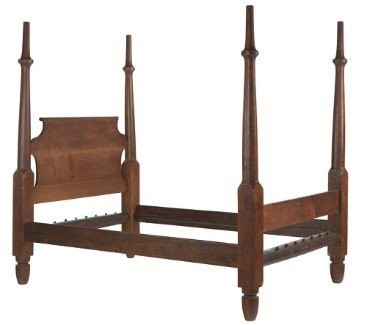 H. Boyd mark. From the Collection of the Smithsonian National Museum of African American History and Culture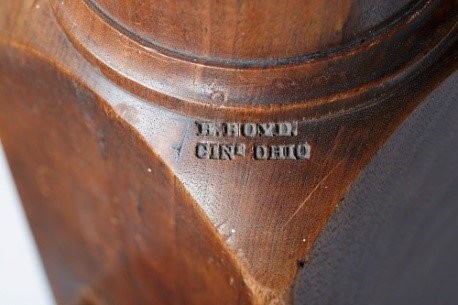 The corner of Broadway and 8th in Downtown Cincinnati as it looks in 2019. This was the location of the H. Boyd furniture factory until it was closed in 1862 following a fire. Photo by Donna Harris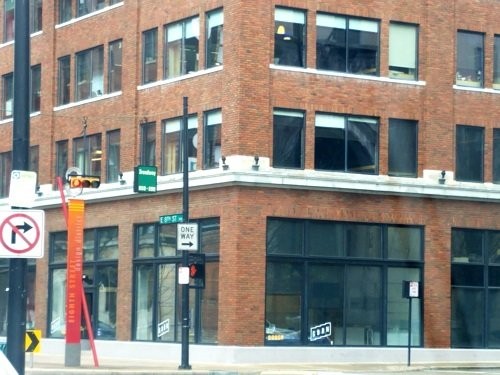 Approaching the corner of Broadway and 8th in Downtown Cincinnati, March 2019. Photo by Donna Harris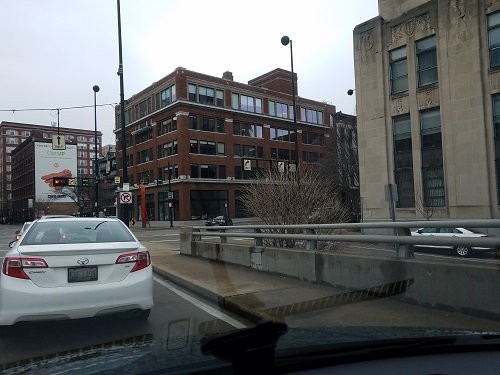 Henry Boyd advertisement. Charles Cist, Cincinnati in 1841 (Cincinnati, 1841). Cincinnati Historical Society Library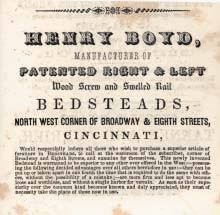 Backstory and Context
Henry Boyd was born into slavery on a Kentucky plantation in 1802. In his teens he was apprenticed to a cabinet maker to learn a trade. The plantation where he was enslaved allowed workers to take on extra jobs to earn their freedom, so in addition to cabinet making, Boyd began taking any job available to earn money. He successfully purchased his own freedom at age 18.
Boyd continued to work in Kentucky as a free man, but at 24-years-old decided to seek opportunity in the bustling city of Cincinnati. Sitting across the river from Kentucky, Ohio was a free state, but it was not without prejudice. Henry Boyd faced discrimination as White cabinet makers turned him away and White workers refused to work with him. He struggled working at odd jobs until he secured a position as a store janitor.
Eventually his talent for cabinet making and woodworking was noticed by the storekeeper and he began to find construction jobs as word of his skill spread. He used the extra money from these jobs to buy the freedom of his brother and sister, then built a workshop for his woodworking projects. The workshop grew into a four-building factory known as the H. Boyd Company. Boyd developed a process to improve bedframes that made them sturdier than past designs. He wasn't allowed to patent the design, because of his race, but he did begin stamping each piece with the factory name to distinguish his work from competitors. The Boyd Bedstead could be found in many fashionable homes of the time.
Boyd's practice of hiring both White and Black workers was controversial. Most shops at the time did not allow Blacks to work side-by-side with White employees. The factory was burned down by those who condemned his policies and Boyd rebuilt. Arsonist burned the factory down a second time and Boyd rebuilt. After a third fire, the factory was deemed uninsurable forcing the business to close in 1862. Henry Boyd retired comfortably and lived out his life at his home on nearby New Street. He died at age eighty-three and was buried in an unmarked grave at Spring Grove Cemetery.
An example of a H. Boyd Bedstead can be seen in the Glendower Antebellum Mansion in Lebanon, OH 45036.
Sources
Cincinnati Black History. 2017. Henry Boyd (1802-1886). September 17. Accessed March 13, 2019. http://cincinnatiBlackhistory.com/2017/09/21/henry-boyd-1802-1886/.
Macke, Barbara. 2018. "From Cane Ridge to the Queen City: The remarkable journey of a Kentucky slave named Henry Boyd." Unpublished manuscript.
Preston, Steve. 2019. "Our Rich History: Henry Boyd, once a slave, became a prominent African-American furniture maker." Northern Kentucky Tribune, February 11.
Additional Information