Andrews Homestead
Introduction
Operated by the Meriden Historical Society, Andrews Homestead is a historic saltbox home (this was a typical style in New England) in Meriden. Its namesake, Samuel Andrews III, built it around 1760, making it one of the oldest houses in the town. Inside, visitors will see several original features including a large fireplace (and two smaller ones), dutch ovens, wood paneling surrounding the fireplaces, a large stone chimney wall, floorboards, and hardware. The furniture and other items on display were donated by local families. Also on display are products manufactured in Meriden and a doll collection in the second-floor nursery. The Society also operates the Morehouse Research Center which is located at 1090 Hanover Avenue in South Meriden.
Images
Andrews Homestead was built c.1760 and is maintained by the Meriden Historical Society.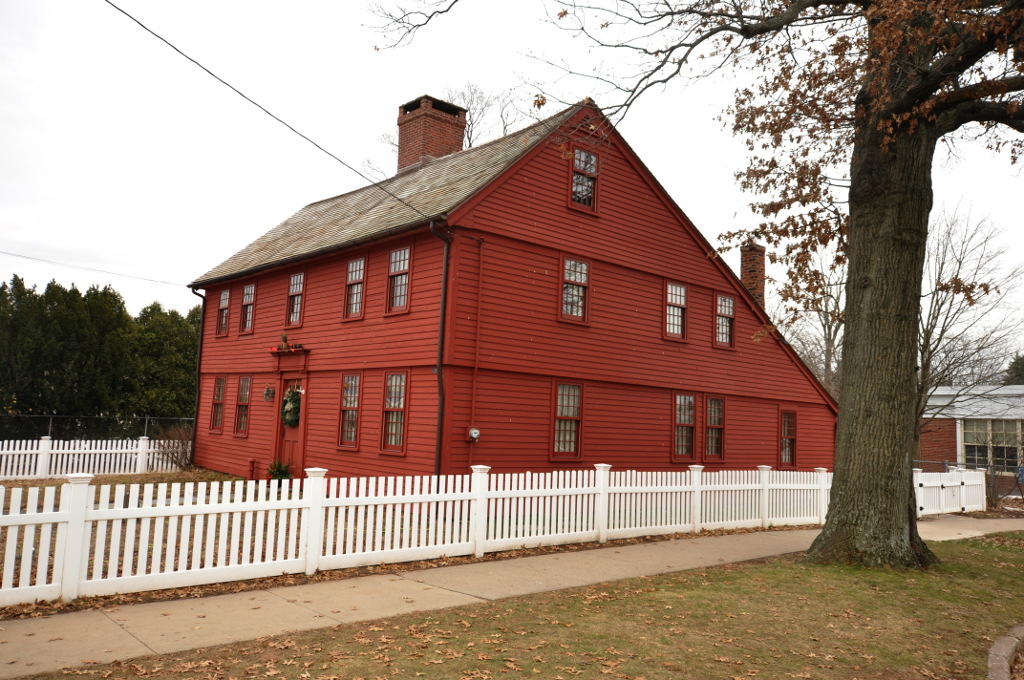 Backstory and Context
The house was inherited by Andrews' son Moses at some point before or during the Revolutionary War. As an Anglican and Loyalist, he was required to pray for King George III. Not surprisingly, the community looked down on Moses and he was forbidden from attending the Episcopal Church in the town of Wallingford. As a result, he started having church services in the parlor of his house and then later secretly in the basement as the war progressed. After the war, services continued to be held in the house until 1810.

Descendants and in-laws owned the house until 1864. It is not clear who lived or owned the house for the rest of the 1800s or early 1900s, but it was used as a school, apartments, and then as a day care center during and after WWII. It also suffered periods of neglect. The city bought it in 1926 and it the next couple of decades the was repaired and restored on a few occasions. The exterior was repainted in 2012.
Sources
"The Andrews Homestead." Meriden Historical Society. Accessed March 4, 2019. http://www.meridenhistoricalsociety.org/about-us/the-andrews-homestead.

Photo: Wikimedia Commons
https://en.wikipedia.org/wiki/Moses_Andrews_House#/media/File:MeridenCT_MosesAndrewsHouse.jpg

Additional Information