Hoyt House
Introduction
One of the oldest structures in Athens-Clarke County, the Federal style Hoyt House once resided in Oglethorpe county until it was moved by Reverend Nathan Hoyt to Athens, Georgia. From 1833 to today, it has functioned as a residence, a history village attraction, a restaurant, and is currently used for bridal suites.
Images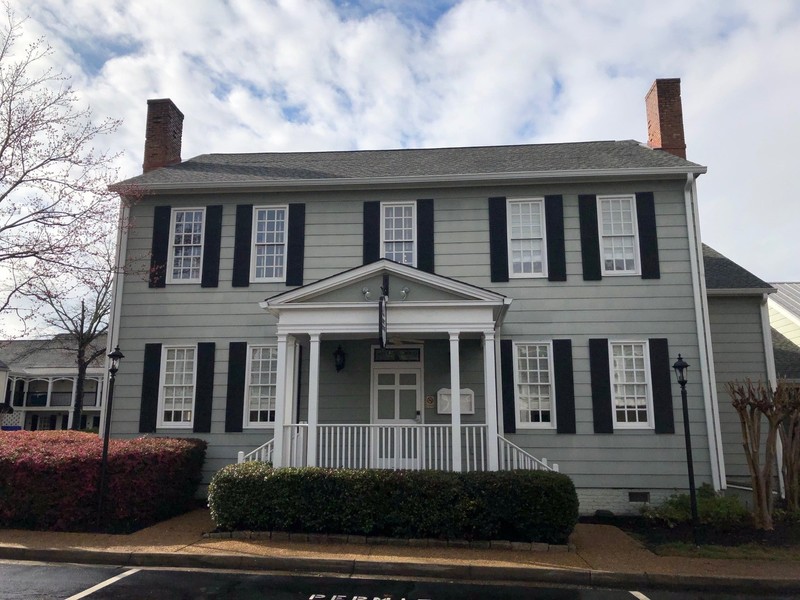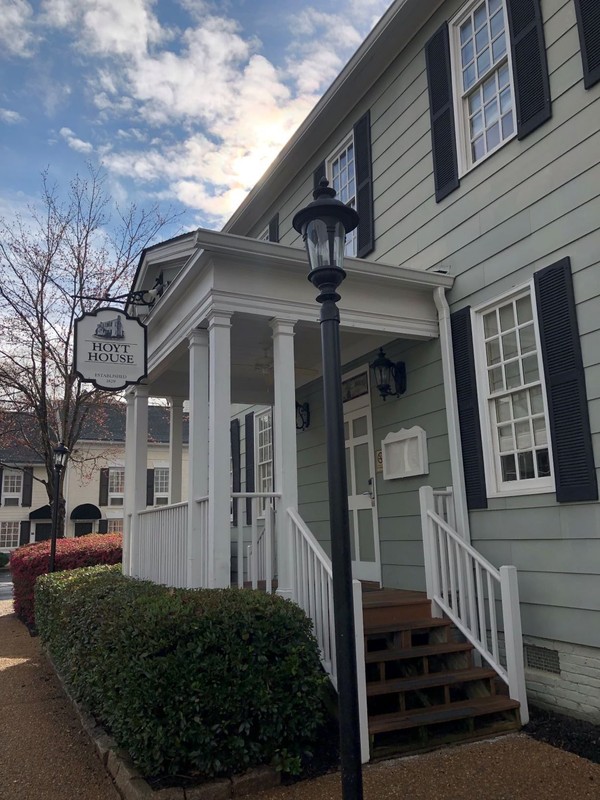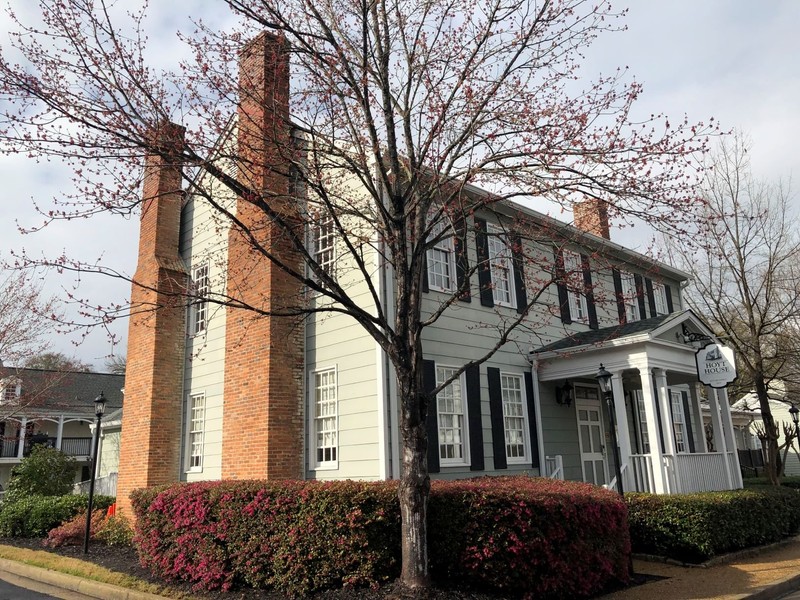 Backstory and Context
The Hoyt House was built in 1829 on a hill in Oglethorpe County, Georgia for Ms. Catherine Baldwin. Although there is limited information on Ms. Baldwin, it is believed that she may have been related to Abraham Baldwin. He served as the University of Georgia's first president while it was in its planning phase and under him it became the first state-chartered university in the United States. In 1833, Reverend Nathan Hoyt purchased the Federal style house from Ms. Baldwin. In order to transport the house to Athens, Revered Hoyt paid for the house to be shipped via a barge on the Oconee River. After the move, the house was located on the northern edge of downtown.

Originally, the house was a "two-rooms-up and two-rooms-down structure." From 1833 to 1866, Reverend Hoyt added four additional rooms. Reverend Hoyt served at First Presbyterian Church after Reverend Moses Waddel. According to Clarke county archives, Reverend Hoyt moved from Washington, GA to Athens to serve as pastorate of the church. He became a pastor in 1830 and served there for 36 years until his death in 1866. In the Annals of Athens, Reverend Hoyt was described as "a sound theologian and fearless speaker." Two of his sons, Henry and Thomas, also joined the ministry.

Although it is unclear who occupied the house after the Hoyt family, it remained unaffected until the urban renewal movement in the 1960s resulted in its relocation from State and Hoyt Streets into the History Village Complex located where the Graduate Athens is located today. Despite this being its second move, the house remains in good condition today.

In 2001, the Hoyt House became "The Hoyt House Restaurant" at the Foundry Park Inn. In a Red and Black article from 2003, it was given a great review that said, "the Hoyt House offers a unique taste with their American fusion cuisine." Despite its popularity, the restaurant was replaced in 2014 when the Foundry Park Inn became the Graduate Athens. The owners of the renovated hotel decided that the Hoyt House would be of better use as bridal suites. Guests can stay in the Hoyt Grand Suite on the second floor or the Hoyt Classic. While the interior has been remodeled to fit the needs of guests, the exterior is relatively similar to its original construction.

Sources
Ghosts of Athens by: Tracy L. Adkins
A Portrait of Historic Athens and Clarke County by: Frances Taliaferro Thomas
http://files.usgwarchives.net/ga/clarke/history/1923/historyo/presbyte576gms.txt
The Red and Black, January 24, 2003
https://gahistoricnewspapers.galileo.usg.edu/lccn/gua1179162/2003-01-24/ed-1/seq-6/#date1=01%2F01%2F1763&nottext=&date2=12%2F31%2F2017&words=House+Hoyt&searchType=advanced&sequence=0&index=1&proxdistance=5&rows=12&ortext=&proxtext=&andtext=Hoyt+House&page=1


Additional Information