Costen House Museum
Introduction
The Costen House is a historic home located on Market Street in Pocomoke City, Maryland. Dr Isaac Costen built the house in the 1870s. The Isaac Costen House Museum gives information on how people lived during 1870-1920, and includes the Hall-Walton Memorial Garden. The Costen House is put in place to give the effect of the life of a small town in the 1800s and how much one man can give to his community. If in the town of Pocomoke City, Maryland in would not hurt to take a stroll of downtown market street and stop in to take a tour of the Costen House. You surely will not regret learning what it was like to live in a smaller house in a historical town in the between 1870-1920.
Images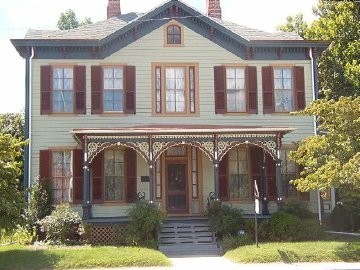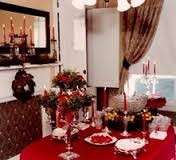 Backstory and Context
The Costen House Museum is located on Market Street in downtown Pocomoke City, Maryland. It was the home of Pocomoke City's first Mayor, Dr. Isaac Costen. Dr Costen was born on October 10, 1832, in Somerset County, Maryland. He attended Washington Academy in Princess Anne and further received his medical degree from Penn Medical College in 1857. During the Civil War, in addition to his medical duties, he was a Confederate blockade runner. He carried food and supplies through the area at great personal risk. He was also noted for his work with typhoid fever.

The house itself was built after the Civil War and was a home to a few members of Dr. Costen's family. The reason for Dr. Costen to come to Pocomoke was because of his beloved wife Olivia Adams. Together they raised seven children. Dr. Costen was a key member to Pocomoke City as he was mayor and served on the Democratic State Central Committee. He also take his political knowledge to another level when he was elected to the Maryland State Legislature. Dr. Costen was very active in his political mind-sets as he served mayor from 1888-1892 and was re-elected in 1908. On April 1,1931 Dr. Costen passed away in the happiness of his home just a few short months of his 99th birthday. Dr. Costen was a key historical figure in the town of Pocomoke and will always be remembered.

On the inside of the Costen House, the Museum features a Victorian Italianate home, and was listed on the National Register of Historic Places in 1975. The home and museum are managed by the Spirit of Newtown Committee, Inc, whose mission is to preserve and exhibit the life of a small town and Doctor Costen. After the passing of Dr. Costen there were two specific members of Pocomoke who found interest in the Costen House and wanted to keep it in great shape. Ernest and Julia Hall Walton grew up close to the Costen House and shared the same backyard garden. In the acknowledgment of Dr. Costen, Julia had a vision that one day she would restore the garden in their families memory.

In honor of Julia having this vision the backyard lot was cleared and trees/shrubs were planted. There is now a brick walkway and benches were added for people who came to visit the Costen House and the Hall-Walton Garden. The Hall-Walton Garden is a part of the Costen house that is well preserved and in the memory of Mrs.Walton.


Sources
http://www.visitworcester.org/index.php/site/article/costen-house-museum-rose-garden The Historic Costen House and Museum: http://www.costenhousemuseum.org
Additional Information