Weir Farm National Historic Site
Introduction
Spread across 68 acres, the Weir Farm National Historic Site honors the life and legacy of leading impressionist painter Julian Alden Weir (1852-1919) and other artists who created art here between 1882 and 1919. Added to the National Register of Historic Places in 1990, the farm is the only historical site managed by the National Park Service dedicated to American Impressionist painting. The site features hiking trails and 16 buildings—the Weir House and other homes, studios, and other structures. NPS rangers give free guided tours of the site from May to October (visitors can take self-guided tours as well). Original works of art are displayed throughout the site and the visitor center gallery features changing exhibits throughout the year.
Images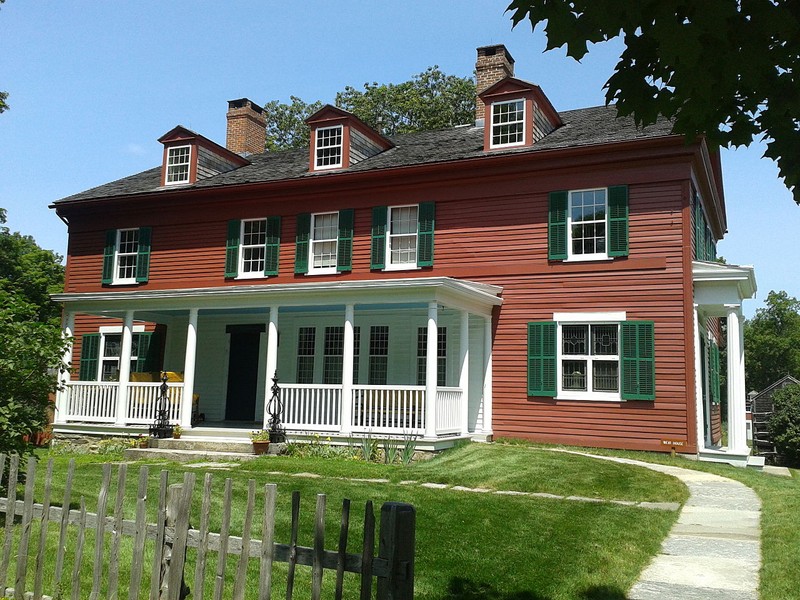 Julian Alden Weir's studio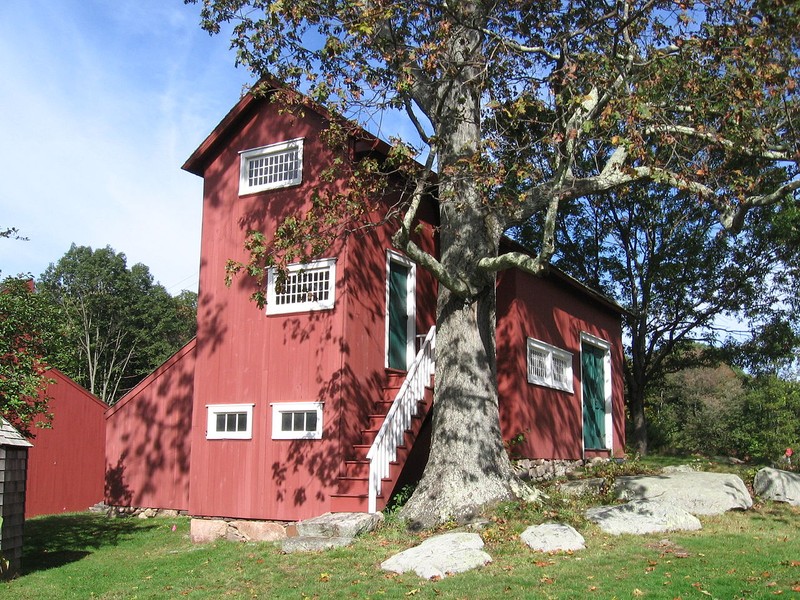 Map of the Weir Farm National Historic Site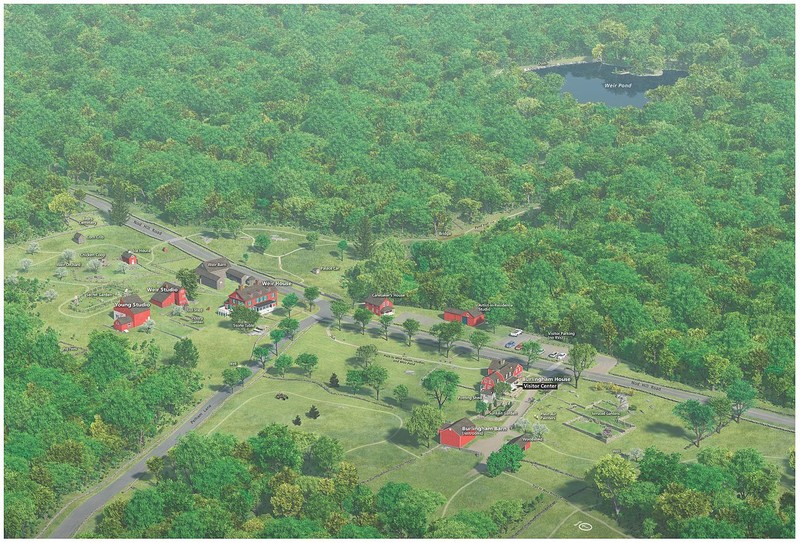 A view of the gardens at Weir Farm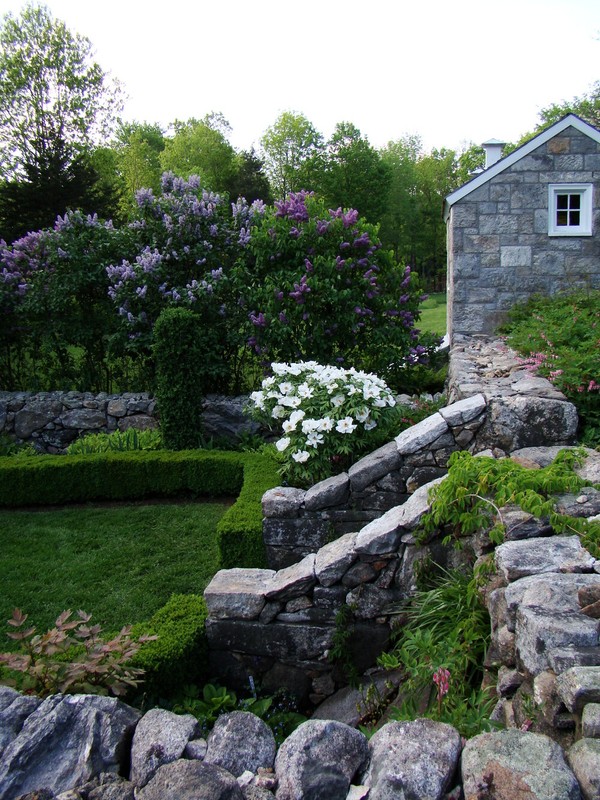 Backstory and Context
Julian Alden Weir was born on August 30, 1852, in West Point, New York. One of 16 children, his father was a professor of drawing at West Point Military Academy (a few of his other siblings, including John Ferguson Weir—who became professor of painting at Yale University—were also accomplished artists). Julian showed a keen interest in art at the beginning at an early age. When he was 17, he began his formal art studies at the National Academy of Design. He then studied at Ecole des Beaux-Arts in Paris, from 1873-1877. It was there that he first encountered impressionism and, initially, did not like it. At this stage of his career, he preferred a more conservative style.
After a stop in London, Julian returned to New York in 1877 where he became a charter member of the Society of American Artists. He also displayed his work at the National Academy of Design, began to receive commissions, and taught art classes at schools and in private classes. During these years, Julian generally focused on still life paintings and the human figure. In 1880, he bought the property in Ridgefield and married his wife, Anna, in 1883. 
He invited artists friends to paint with him at the farm, including Albert Pinkham Ryder and John Henry Twachtman. Julian began to paint landscapes and by 1891, changed his mind about impressionism, adopting it as his main style. In 1893, the American Art Association put on a show comparing his and Twachtman's paintings to those of Claude Monet and Paul Besnard. This was clearly a noteworthy event; it gave Julian greater notoriety and elevated his standing in the art world. 
Julian continued to paint landscapes and figurative works, and he also took up etching. In late 1897, along with nine other artists, formed a group called "The Ten American Painters" to promote impressionism. The Ten, as it was known, exhibited for 20 years. In 1912, he became the first president of the Association of American Painters and Sculptors (he resigned a year later due to a disagreement). He became the president of the National Academy of Design in 1915. He died on December 8, 1919 of heart disease.
Weir's legacy lived on through his daughter, painter Dorothy Weir Young, and her husband, sculptor Mahonri Young.
The site is also home to one of Connecticut's Historic Gardens, featuring a colonial revival style Sunken Garden, terraced lawns, and the Wier Garden which was originally constructed in 1915. The National Park Service has worked with local garden clubs to ensure these gardens appear as they did during Weir's time.
Sources
"Julian Alden Weir." National Park Service. Last updated January 17, 2018. https://www.nps.gov/wefa/learn/historyculture/jaldenweir.htm.
"Learn About the Park." National Park Service. Last updated March 7, 2018. https://www.nps.gov/wefa/learn/index.htm.
Photos: National Park Service - Weir Farm National Historic Site 
Weir Farm National Historic Park, Connecticut's Historic Gardens. Accessed March 24th 2021. https://www.cthistoricgardens.org/weir-farm-national-historical-park.
Image Sources
https://www.cthistoricgardens.org/weir-farm-national-historical-park

Additional Information