The Temple Ohabei Shalom
Introduction
Temple Ohabei Shalom, established in 1842, is the oldest surviving Jewish congregation in Massachusetts and the second oldest in New England. The Congregation was established by recent Jewish immigrants in Boston who needed a place to worship and find community in their new country. As Boston's Jewish population grew and diversified, many other Jewish congregations were created, but Ohabei Shalom continued to expand. Temple Ohabei established the first Jewish day school in Boston in 1858, which was a breakthrough moment for Jewish education in the predominantly protestant and increasingly Catholic City. The current Temple Ohabei Shalom on Beacon St. in Brookline was constructed in 1928 and boasts a synagogue, communal spaces and a Jewish school for members.
Images
Temple Ohabei Shalom's current location on Beacon St. in Brookline, MA.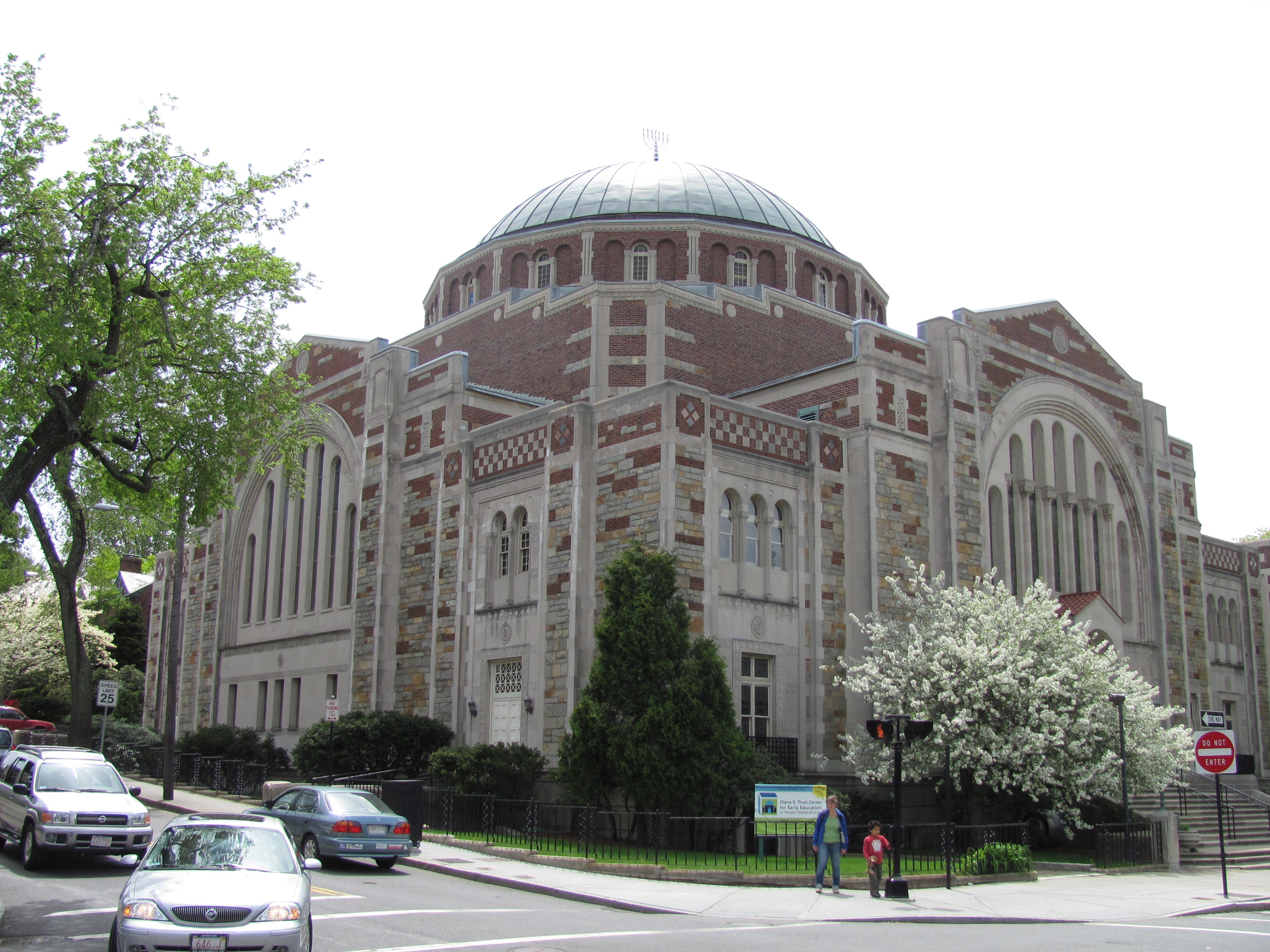 Inside the synagogue portion of the Temple.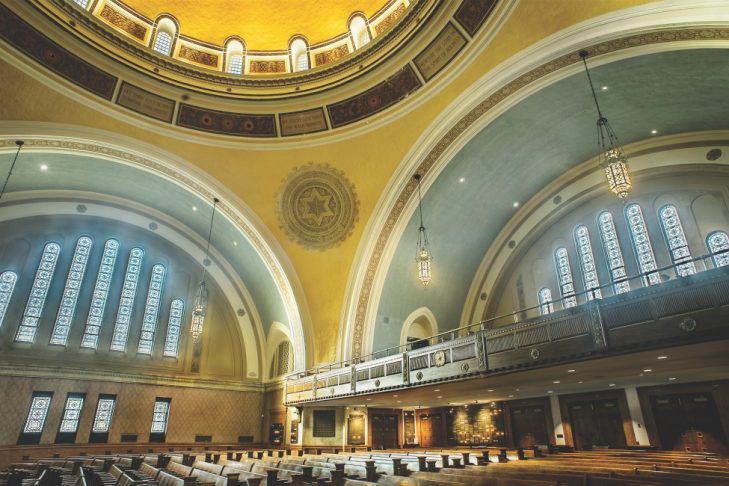 A drawing of Temple Ohabei Shalom's location in the South End from 1887-1928.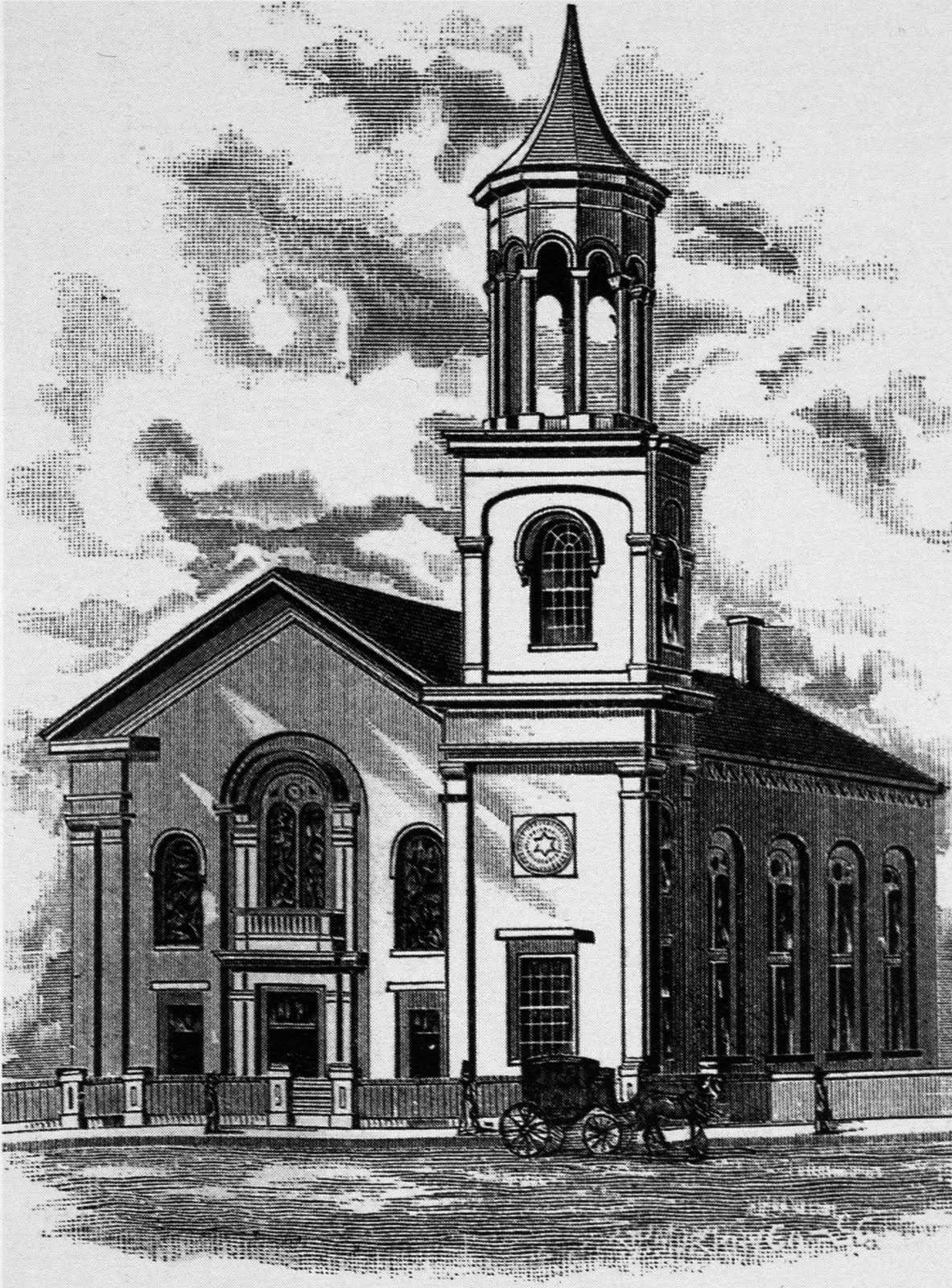 The Temple Ohabei Shalom cemetery in East Boston.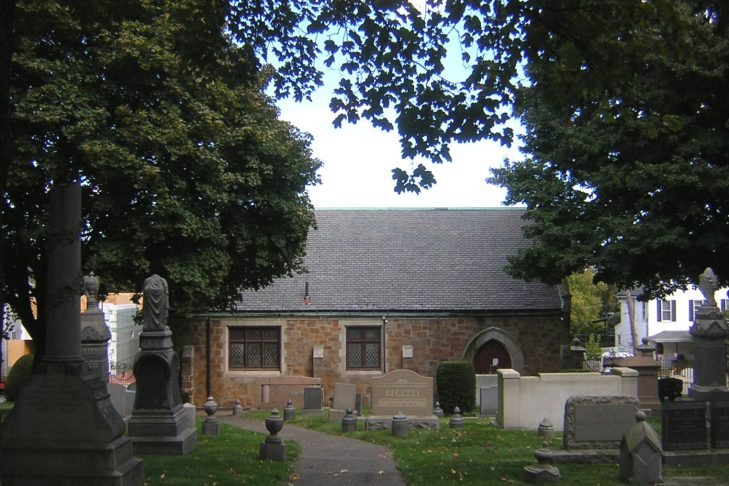 Backstory and Context
Jewish Immigration to the Greater Boston Area began to increase sharply in the mid-1800s, with many German and Polish Jewish people settling in Boston. To meet the needs of this growing population, the Congregation Ohabei Shalom, which translates to "lovers of peace" in Hebrew, was established by a small group of Jewish families in the home of Peter and Julius Spitz in 1842. In order to create a Jewish burial ground, the congregation petitioned the City of Boston for land in the East Boston Cemetery, but their request was denied. This denial shows the relative lack of support for the small Jewish immigrant community in Boston at the time. Determined to create a burial ground, the congregation purchased land near the cemetery in 1844 and was granted a Charter of Incorporation by Massachusetts in 1845.
As the Jewish population grew in the Boston area, the Congregation needed a proper synagogue to worship and meet, as they had been meeting in members' homes until this point. In 1852, Temple Ohabei Shalom's first official location was established on Warrenton St. in what is now Downtown Boston. With this location, the Congregation continued to expand, moving to a larger location nearby in 1863, which accommodated nearly 400 members by 1868. Temple Ohabei Shalom was able to survive the loss of many members, as Jewish people of different ethnic backgrounds and beliefs began to form their own congregations throughout Boston.
In 1887, the Congregation moved again to Boston's South End. As other congregation's continued to develop, Ohabei Shalom adopted more gender-inclusive practices, such as confirmations for boys and girls and mixed pews, to meet the changing social patterns of the Jewish community. In 1921, the Congregation purchased its largest space on Beacon St. in Brookline, completing construction in 1928. The architecture of the space, which is still the home of Temple Ohabei Shalom, was inspired by Hagia Sophia and the Great Synagogue of Florence, Italy and gave the Congregation space to accommodate administrative offices, banquet halls, choir rooms, and its recently established Ansin Religious School.
Temple Ohabei Shalom played a key role in the development of Jewish education in Boston, which was non-existent until 1858. Within the Temple, a day school for both religious and secular subjects was established. This school was the first Jewish day school in the City of Boston and gave Jewish immigrants a place to educate their kids that reflected their values and beliefs, as many Boston schools were dominated by protestant education and beliefs at the time. Although this specific iteration of Ohabei Shalom's day school closed in 1863, its establishment as the first Jewish day school in Boston was an important moment for the City's Jewish community. It also paved the way for the Ansin Religious School, the current K-7 Jewish school operated by Temple Ohabei Shalom. In 2009, Ohabei Shalom expanded its educational offerings by opening the Diane K. Trust Center for Early Education Building, which serves as its preschool.
Temple Ohabei Shalom has endured nearly 150 years of changes with the Jewish community and Boston community, making it the oldest surviving Jewish Congregation in Massachusetts and second oldest in New England. Jewish immigration in the late 1800s has created a sizeable community in Boston and surrounding areas like Brookline, which paved the way for the Congregation's expansion. They have also survived through an ability to adapt to its members' changing beliefs. In 1988, the Temple named Rabbi Emily Gopen Libof as its Senior Rabbi, making her the first female Senior Rabbi of a major congregation in the United States. In 2004, the Temple performed a same-sex marriage nearly days after it was legalized in Massachusetts. By creating the first Jewish day school in Boston in 1858, and continuing to be a leader in Jewish education in the City, Temple Ohabei Shalom gave its members a way to instill their values in the next generation and be educated in a space that respected their culture.
Sources
Bolton-Fasman, Judy, and JewishBoston. "Celebrating Temple Ohabei Shalom at 175." JewishBoston. May 16, 2017. Accessed February 23, 2019. https://www.jewishboston.com/celebrating-temple-ohabei-shalom-at-175/.

"Encyclopedia Judaica: Boston, Massachusetts." Jewish Virtual Library. Accessed February 20, 2019. https://www.jewishvirtuallibrary.org/boston.

"Guide to the Temple Ohabei Shalom (Brookline, Massachusetts), Records, Undated, 1909-1991, I-459." Center for Jewish History. Accessed February 19, 2019. http://digifindingaids.cjh.org/?pID=1096536.

"Our History and Historic Sanctuary." Temple Ohabei Shalom. Accessed February 18, 2019. https://www.ohabei.org/our-history-and-historic-sanctuary.html.