60 Raritan Avenue
Introduction
The red brick building on the southeast corner of Cedar and Raritan Avenues was site of Highland Park's first drug store from the 1890s to the 1920s.
Images
Hoagland's Highland Park Pharmacy in 1908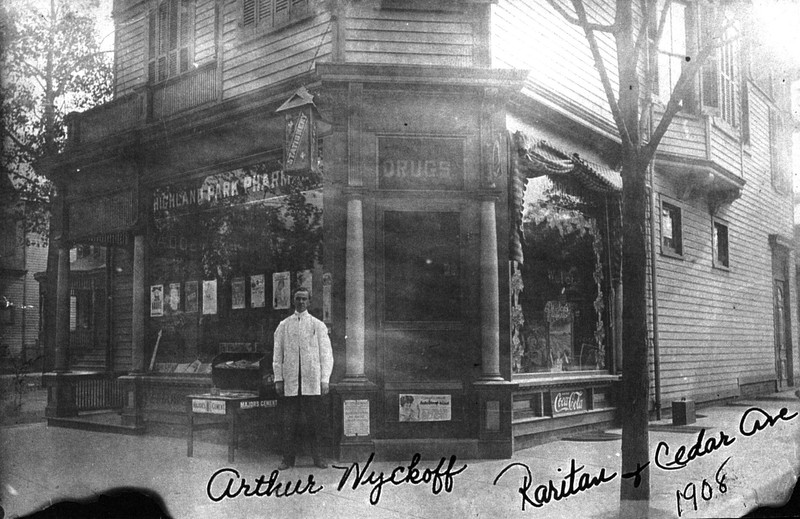 Backstory and Context
While the building on the corner of Raritan and Cedar looks like one of the oldest buildings on Raritan Avenue, it was preceded by an even older building. From the beginning of the 20th century, this was the site of one of Highland Park's first businesses, Hoagland's Highland Park Pharmacy. An extension of Hoagland's Pharmacy in New Brunswick, this branch of the store was located on what would become Highland Park's primary business block from the 1890's to the 1920's. (In the 1920's Highland Park experienced a boom of business development as new buildings were built further up along Raritan Avenue and the center gradually shifted up to Raritan Avenue and 2nd Avenue.) Built to serve the expanding population of the village, the store was operated by Joseph Barlow and Arthur Wyckoff for a number of years; it housed the town's first post office and also a soda fountain. In time, Joseph Barlow decided to go into business on his own and moved on further up Raritan Avenue, where he opened his own store in 1917. The red brick facade was added during a later renovation.