Connecticut Audubon Society Birdcraft Museum and Sanctuary
Introduction
Founded in 1914 by author and conservationist Mabel Osgood Wright (1859-1934), the Connecticut Audubon Society Birdcraft Museum and Sanctuary is dedicated to the protection of birds and their habitats within the state (it is not affiliated with the National Audubon Society or any other organization). The sanctuary is the oldest in the country and is historically significant for this reason. Together, the museum and sanctuary comprise a National Historic District. The museum features dioramas of state birds in various habitats and other exhibits. The site's grounds include meadows, gardens, and a pond.
Images
The Connecticut Audubon Society Birdcraft Museum and Sanctuary was established in 1914 by Mabel Osgood Wright, one of the conservation movement's leading national activists.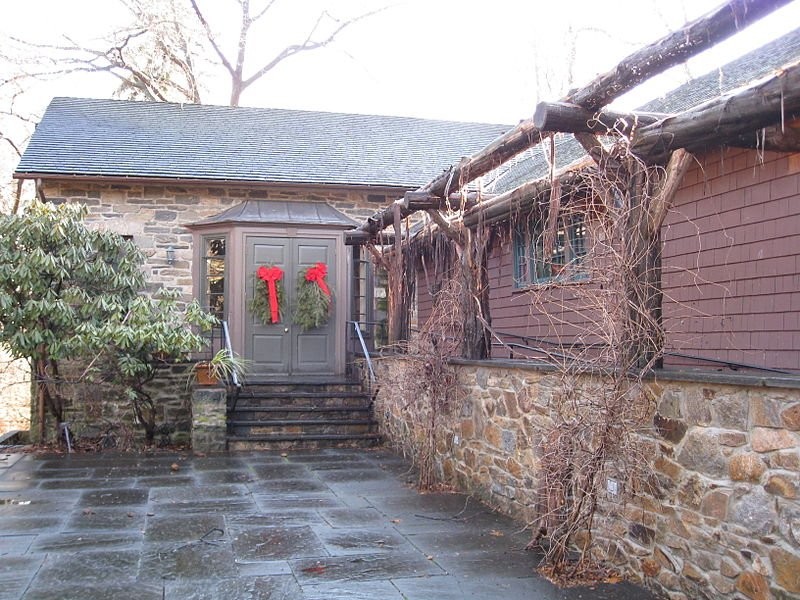 Backstory and Context
Mabel Osgood Wright was born in New York City in 1859. She developed her love for birds and nature as a child. Her father, who was a minister, exposed her to the outdoors and her family spent a lot of time at their summer home. These experiences laid the groundwork for her activism as an adult, which also included efforts to reduce the harmful effects of urbanization. In terms of education, she was homeschooled and also attended private schools. She married her husband, James Osborne Wright, who was from England, in 1884. After spending some time in England, they returned to America and settled here in Fairfield.

Wright (Mabel) began to make a name for herself in conservation as a teenager. She published an article in the Evening Post when she was 16. Then in 1893, she published articles associated with the Audubon Society and conservation in general in the Evening Post and the New York Times. Two years later, she published her first book called "Birdcraft," which was well received around the country as a fieldbook for bird watching. More importantly, it had the effect of reviving the Audubon Society, which had essentially dissolved and ceased publishing its magazine. It reconstituted itself in 1896 and Mabel was appointed editor of the magazine called Bird-Lore, which was the precursor to the Audubon magazine. In it, she provided advice to readers about birdwatching and conservation. The magazine proved critical to the movement's success as it generated and rekindled support for bird conservation. She continued to serve as editor until 1910 and then as contributing editor until she passed away in 1934.

Wright established the sanctuary to provide an actual space for bird conservation, rather than simply writing about it. With the help of a few wealthy friends, she bought land and designed it according to specific guidelines she developed. Visitors came to learn about birds and some even brought dead ones to learn what they were. Over time, the sanctuary and its educational offerings grew. In addition to her articles, Wright also wrote nature stories for children as well as fiction and non-fiction for adults. She died in her home on July 16.
Sources
"The History of the Connecticut Audubon Society." Accessed February 23, 2019. https://www.ctaudubon.org/our-history.

Jill S. Mesirow & Dr. Page Putnam Miller. "Birdcraft Sanctuary." National Parks Service - National Historic Landmark Nomination Form. April 19, 1993. https://npgallery.nps.gov/NRHP/GetAsset/NHLS/82004371_text.

Photo: Wikimedia Commons
Additional Information