Ansel M. Stroud Jr. Military History and Weapons Museum
Introduction
The Ansel M. Stroud Jr. Military History and Weapons Museum chronicles the country's military history from the American Revolution to the present day. It features military memorabilia, aircraft, battalion flags, army uniforms and many other items. The aim is to show what life was like for a soldier at different points of our military history. The museum, which is located at the Jackson Barracks, a National Guard Base, also tells the history of the Guard and the role it has played in peacetime operations such as natural disasters.
Images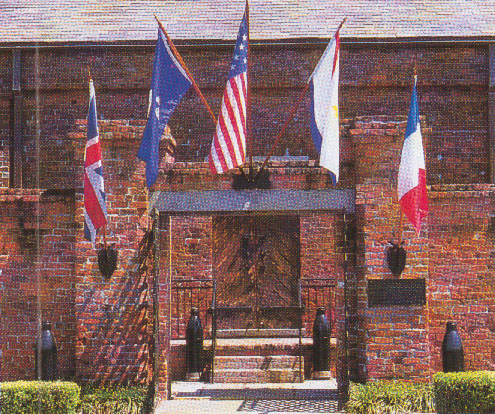 An old tank on display in the museum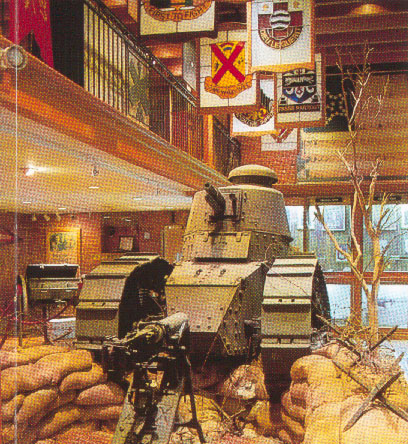 Backstory and Context
Jackson Barracks was established in 1834 in New Orleans when the government realized after the war of 1812 that the U.S. need protection around the "coastal cities", the barracks was originally called the New Orleans Barracks but was changed to The Jackson Barracks in honor of President Andrew Jackson on July 7th 1869.

The Jackson Barracks Museum has aircraft dating from World War 2 to Desert Storm, and an assortment of things showing how life was lived as a United States soldier through out our history. According to the American Heritage website they have "a unique collection of war letters, diaries and personal mementos to help round out the battlefield experience." so if you are interested in the price paid for our freedom on different fronts and different eras this is a great place to visit.

There are no fees and hours are 8 am to 4 pm during the week, they have an air park and high tech theater among other things to do during your visit.
Sources
"Jackson Barracks Military Museum." American Heritage. Accessed October 13, 2014. http://www.americanheritage.com/content/jackson-barracks-military-museum.

"Jackson Barracks." Global Security. Accessed October 13, 2014. http://www.globalsecurity.org/military/facility/jackson-barracks.htm.

Additional Information